Simple, transparent pricing
Pricing that supports your team as it grows
Great for power users and small teams
Ideal for advanced administration and integrations
Enterprise
Message Us
(415) 562-0500

---
Basic
$29
per month
Unlimited Contacts and Users

200 Group Texting (per day)

Unlimited Devices

Unlimited Message Retention

No Throttling

Shared Inbox

New or Existing Phone Numbers

Picture Messages (MMS)

Reminders

Close Chats

Templates

Lists

Message Search

Import Contacts

G Suite Integration

Facebook Integration

Slack Integration

Website Widget
Premium
$49
per month
Basic Features

400 Group Texting (per day)

Reports (90 days)

Custom Signature

Schedule Messages

Campaigns

Merge Tokens

Custom Fields

List Reports

Team Administration

Assignments

Call Forwarding

Auto Reply

Block Contacts

Delete Messages

Zapier Integration

Clio Integration

Private Comment

Automations

Unlimited Keywords
Team
$99
per month
Premium Features

600 Group Texting (per day)

Reports (1 Year)

Email Notifications

Do Not Disturb

Export Chats

API
Enterprise
Message Us
(415) 562-0500
Team Features

Unlimited Reports

Prioritized Customer Support

Training
| PLAN LIMIT | | | | |
| --- | --- | --- | --- | --- |
| Group Texting (per day) | 200 | 400 | 600 | Contact Us |
| Team Members | Unlimited | Unlimited | Unlimited | Unlimited |
| Contacts | Unlimited | Unlimited | Unlimited | Unlimited |
| Devices | Unlimited | Unlimited | Unlimited | Unlimited |
| Message Retention | Unlimited | Unlimited | Unlimited | Unlimited |
| Throttling | None | None | None | None |
| FEATURES | Basic | Premium | Team | Enterprise |
| Shared Inbox | ✓ | ✓ | ✓ | ✓ |
| New or Existing Phone Numbers | ✓ | ✓ | ✓ | ✓ |
| Picture Messages (MMS) | ✓ | ✓ | ✓ | ✓ |
| Reminders | ✓ | ✓ | ✓ | ✓ |
| Close Chats | ✓ | ✓ | ✓ | ✓ |
| Templates | ✓ | ✓ | ✓ | ✓ |
| Lists | ✓ | ✓ | ✓ | ✓ |
| Message Search | ✓ | ✓ | ✓ | ✓ |
| Import Contacts | ✓ | ✓ | ✓ | ✓ |
| G Suite Integration | ✓ | ✓ | ✓ | ✓ |
| Facebook Integration | ✓ | ✓ | ✓ | ✓ |
| Slack Integration | ✓ | ✓ | ✓ | ✓ |
| Website Widget | ✓ | ✓ | ✓ | ✓ |
| Reports | | 90 days | 1 Year | Unlimited |
| Custom Signature | | ✓ | ✓ | ✓ |
| Schedule Messages | | ✓ | ✓ | ✓ |
| Campaigns | | ✓ | ✓ | ✓ |
| Merge Tokens | | ✓ | ✓ | ✓ |
| Custom Fields | | ✓ | ✓ | ✓ |
| List Reports | | ✓ | ✓ | ✓ |
| Team Administration | | ✓ | ✓ | ✓ |
| Assignments | | ✓ | ✓ | ✓ |
| Call Forwarding | | ✓ | ✓ | ✓ |
| Auto Reply | | ✓ | ✓ | ✓ |
| Block Contacts | | ✓ | ✓ | ✓ |
| Delete Messages | | ✓ | ✓ | ✓ |
| Zapier Integration | | ✓ | ✓ | ✓ |
| Clio Integration | | ✓ | ✓ | ✓ |
| Private Comment | | ✓ | ✓ | ✓ |
| Automations | | ✓ | ✓ | ✓ |
| Unlimited Keywords | | ✓ | ✓ | ✓ |
| Email Notifications | | | ✓ | ✓ |
| Do Not Disturb | | | ✓ | ✓ |
| Export Chats | | | ✓ | ✓ |
| API | | | ✓ | ✓ |
| Prioritized Customer Support | | | | ✓ |
| Training | | | | ✓ |
Companies that trust Heymarket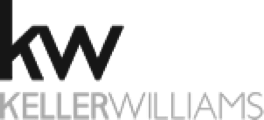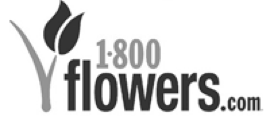 Pricing FAQ
How many people can I message with per month?
You can message as many people as the number of allowed text messages in each pricing plan. If you go above, Heymarket will automatically upgrade you to the next tier. You can downgrade at any time.
What is the group texting limit?
That limit describe the number of unique people you can message each day from that pricing plan. You can increase capacity by moving to the next plan.
What is included in the price?
Unlimited lists, contacts, templates, reminders, campaigns, notes, and users (team members).
What payment methods do you accept?
We accept Visa, MasterCard, and American Express.
Can I cancel or change my subscription at any time?
Yes. Heymarket is a month to month subscription that can be canceled or changed at any time. Administrators can make this change for the entire team.