Customers have multiple choices in today's retail environment. A qualified associate can not only drive a sale, but create a long term customer. Heymarket business text messaging makes it simple, and immediate, for your store to interact with customers at the exact moment they're interested in a product or service. We provide you with a real text messaging solution for retail.
With a 98% open rate, text messaging makes it simple to engage with customers and allows them to contact your store with questions about in stock products, hours of operation, sales, discounts and more.
Request Demo
Watch Video

Close Sales by Answering Customer Questions
Heymarket shared inboxes make it simple for associates to answer customers questions that come from SMS or Facebook Messenger. Your team can reply with templates for common questions like, "When does the store close?" or "Do you have this product in stock?" Answering customer questions at the moment of their highest intent is a proven way to increase sales.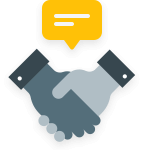 Drive Customer Loyalty
Your most effective associates drive long term relationships with customers. Text messaging makes it simple to provide personalized product updates to loyal customers. Use a template to notify customers about a new product that is in stock. Create a list of VIP customers and send a text message invitation with early access to a sale. They won't see each other can reply privately to your store.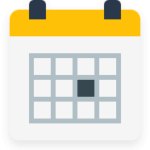 Scheduling Associates and Training Updates
Scheduling associates is simple with Heymarket text messaging. Just create a list of contacts for each shift. Then, send a single message to all of them at once. They won't see each other and can reply privately to you. Your text message can even include a link to your scheduling software. Use the same lists to send training tips and important updates to each shift.

Works with Your Existing Tools and Phone Numbers
Heymarket enables you to text contacts in your CRM, support, and order tracking software. The Heymarket widget enables customers to text from your website. Heymarket can also text enable your existing, business numbers that already published in Yelp, Google My Business, Google AdWords, or Facebook Pages.
Companies that trust Heymarket