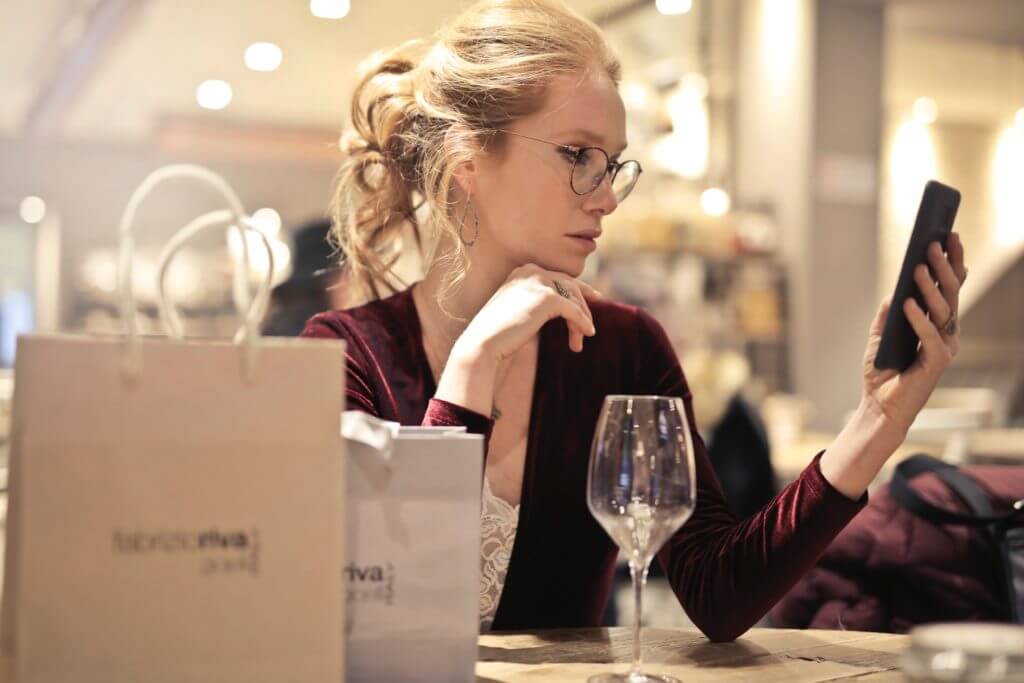 Winning customer loyalty is a priority for most businesses in the retail industry. After all, 65% of a company's business comes from existing customers, according to the Customer Service Institute. But as shopper wants and needs shift, retail businesses are realizing that they need to adjust their tactics, too. While older channels like email and voice are still useful, savvy businesses are also adopting the latest in business communications—like business SMS—for customer engagement and service. 
Fast and personal, business texting is an effective way for retail companies to reach, engage, and gain customers' loyalty. 
However, because business text messaging is such a new channel, retail companies may want some proven examples of how to get started. Here are four of the easiest ways to use business SMS to boost your business's customer loyalty. 
Launch an Engagement Campaign via Business SMS
Over half (54%) of customers consider no longer shopping with retailers who don't provide them with engaging content. Clearly, customers don't mind receiving your communications—they just don't want to be bored by them, and want them to have real value. When forming your business SMS customer engagement strategy, ensure you're offering unique content that your customers are likely to enjoy.
Polls. Regular polls are a great way to understand your customer better, and show that you care what they think. You can send polls about upcoming products so you can receive useful pre-release feedback, or fun polls about your customers' likes and dislikes just to engage them. Either way, post the poll results; customers who responded to your poll will be interested in what their peers answered. 
Games. A low-cost game can help build your business texting lists and engage customers. Easy-to-text games like Fill In The Blank and Trivia are low-effort on your part, and potentially a nice break in the day for customers. Consider offering a small gift card for winners to encourage even more engagement. 
Q&A Forum. A free-for-all forum is a great way to tout your business's transparency and interest customers in your products. Tell customers that your professionals can answer anything (appropriate) they ask, including questions about product details, business process information, or what salad is preferred in your business's lunch room. 
Offer VIP Access through a Business SMS Program
To encourage customer loyalty—and opt ins to your business texting services—be sure to offer special access to customers on your SMS list. This can be particularly helpful when it comes to new products. If you offer key customers early access to new products that you know will be of interest to them, they'll feel special. Plus, you'll be able to drive some early sales. 
When setting up your early access program, don't forget to: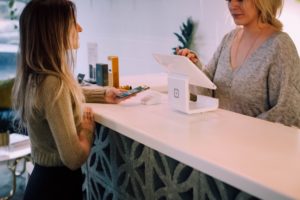 Send SMS announcements to targeted lists tailored to past displays of product interest 

Create automations that immediately follow up with customers who text in with specific product names

Set up campaigns and scheduled messages to follow up with targeted customers over time
Each message you send should be customized as much as possible; the most personalized messages perform best. 
Additionally, when setting up your SMS-based early access program, decide how often you'll be sending your messages. Don't send too many texts; customers might become overwhelmed or annoyed by an onslaught of messages and unsubscribe from your SMS services. 
Improve Your Customer Service with a Business SMS Platform
Seventy-three percent of customers say a good customer experience is key in influencing their brand loyalties. Luckily, providing top-notch SMS customer service is easy with business texting platforms. These sleek innovations make customer service more streamlined than ever before. 
Organize incoming messages. Successful retail businesses handle a lot of incoming messages from many channels all at once, which can be chaotic. A business text messaging platform empowers customer service agents to receive all types of messages (SMS, Facebook Messenger messages, WhatsApp messages, etc.) in one centralized location—and send messages back through the same channel. This expedites the customer query resolution process.
Automate repetitive tasks. SMS automations allow customer service teams to delegate simple tasks to their business SMS platforms. Teams can automate tasks like customer data uploads, keyword-based auto-replies, and CSAT survey requests, saving agents time that they can then devote to focusing on building strong customer relationships.
Personalize messages en masse. Customers love to feel as though your business is interested in winning their business specifically, which makes personalization that much more important. SMS customer service platforms allow agents to customize messages—even those sent to large client lists. These platforms use merge tokens to automatically fill in templates with custom field information for each recipient; this way, each client on the list receives a personalized message with little effort from team members.
Request Customer Feedback through Business SMS—and Listen to It
In the U.S., 78% of consumers say they have a more positive view of businesses that ask for feedback. Requesting feedback can feel fruitless at times, but businesses that use SMS will find that it is a more effective channel for both customer service team members and customers. Asking for feedback through SMS ensures that customers:
When you ask for feedback, don't forget to take it, if you can. Sixty-three percent of Americans don't think that brands take their advice. By showing that your business really cares about customer feedback, you might win yourself some loyal customers. 
Ready to increase customer loyalty? Try our text service for business.