Text Messaging Service for Business
Heymarket is a text messaging service for your business. Heymarket can give you a new phone number or text enable an existing business number.
Text with your customers to improve customer service and drive sales. Get started with business text messaging in just minutes. Heymarket is more than SMS marketing. It's customer engagement for the people you have relationships with.
Watch Video
Work Together, From Anywhere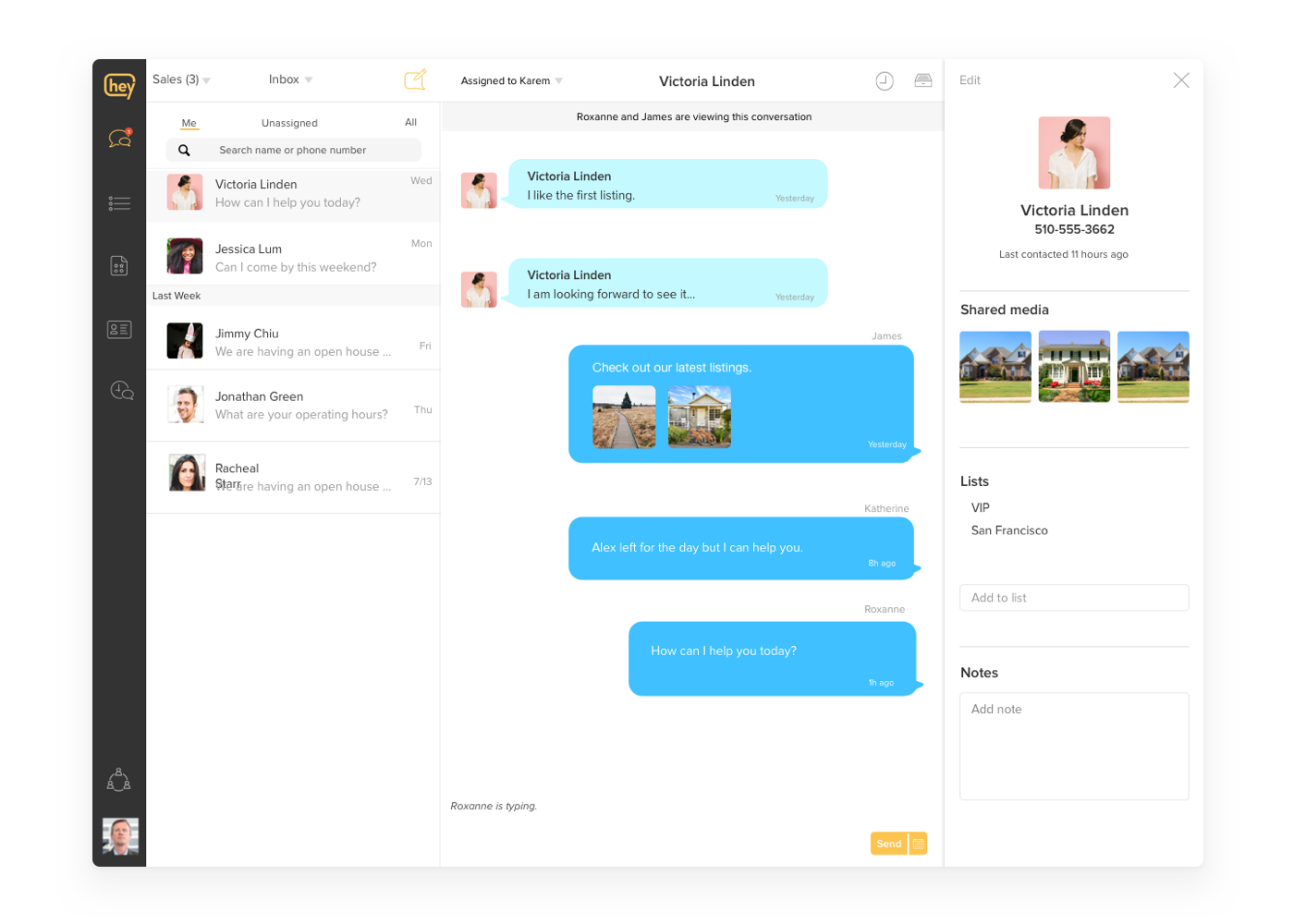 Shared Inbox
Heymarket business text messaging can be used for customer service, operations, logistics, or sales. Create one or more inboxes with your entire team, share customer messages, and manage replies.
Web and Mobile Apps
Heymarket is the top business texting app for your team. Every advanced Heymarket messaging feature is available for iOS, Android, or web browsers.
Shared Contacts, Templates, and Lists
Heymarket is a text messaging platform for you team to share messages, contacts, templates, lists, and notes. As the administrator, you have full control over what is shared and how.
Text Enable Landlines
Heymarket is text messaging software for business that keeps your voice service intact. Port just the SMS portion of an existing phone number (landline or toll-free) to Heymarket and enable customers to text you. It even allows customers to text from your Google My Business listing.
Shared Inbox and Messages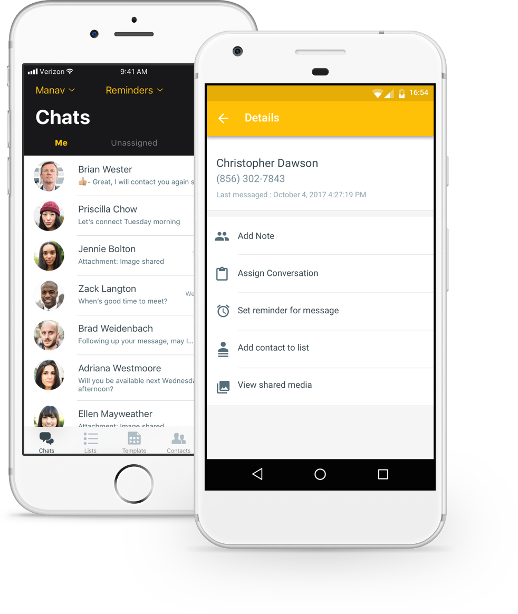 Assignments
Assign chats to yourself or someone else on your team. It's a great way to stay focused on the chats relevant to you and control notifications.
Signatures
Each person on your team can have their own signature that's added to the end of each message they send.
Typing Indicators
Know who on your team is viewing or typing a reply. It avoids conflicts and helps your team divvy up work.
Auto Reply
Set an auto reply for incoming messages. It's great for welcome messages or an out of office message.
Reach Multiple Contacts at Once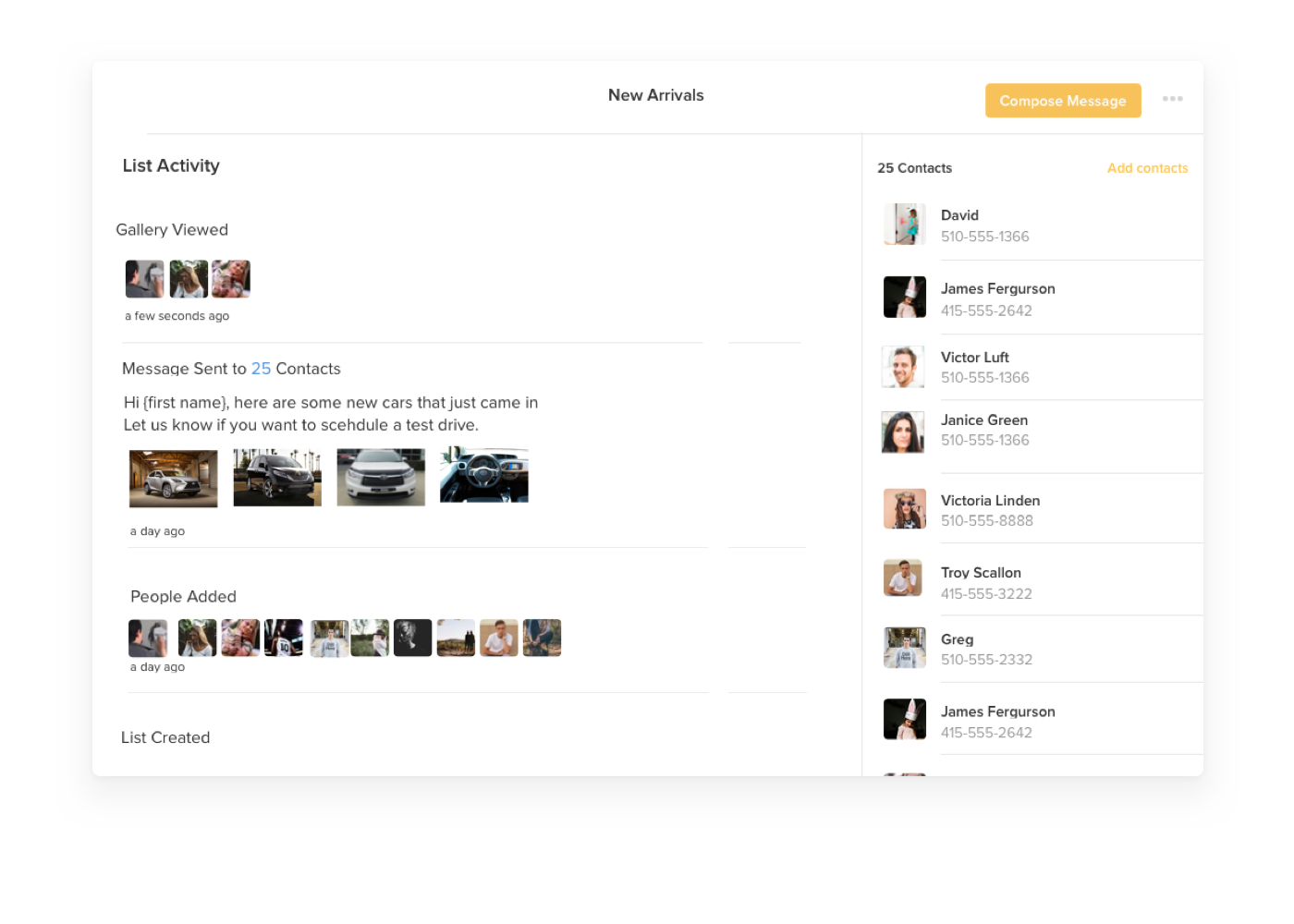 Lists
Heymarket provides the simplest text message marketing for your team. Organize contacts into lists and send targeted messages. Manage replies from your computer or the Heymarket iOS and Android apps.
Campaigns
With traditional SMS marketing, people open and ignore messages. Heymarket's personalization features, like inserting the first name of each contact, signatures, and auto reply have helped some businesses to achieve an 80% reply rate to messages.
Scheduled Messages
Text your customers at a date and time that makes most sense for them. Heymarket makes it simple to schedule any message and send it later.
Manage Unlimited Contacts
Heymarket is more than just a SMS service, it's CRM for text messaging. Share contacts, add notes, and set reminders to follow up.
Stay Productive While Messaging
Templates
Instantly send engaging messages that include photos, text, and even the contact's first name.
Set Reminders
Never forget to follow up to an important CRM opportunity or customer support message. Set a reminder for any message, and Heymarket will notify you to reply at the appropriate time.
Take Notes
Adding internal notes to any chat makes Heymarket a powerful CRM or customer support platform. Keep a full, private history of each conversation so your team never misses a beat.
Notifications
Lightning fast notifications work across all of your devices, and across your team. So you can immediately see which chat needs your attention.
Engage with visitors from anywhere
Website Chat
Add a customizable widget to your website to receive SMS. Messages appear in your shared inbox and anyone on your team can reply. Heymarket text enables websites from Squarespace, Weebly, Wordpress, and Google Tag Manager.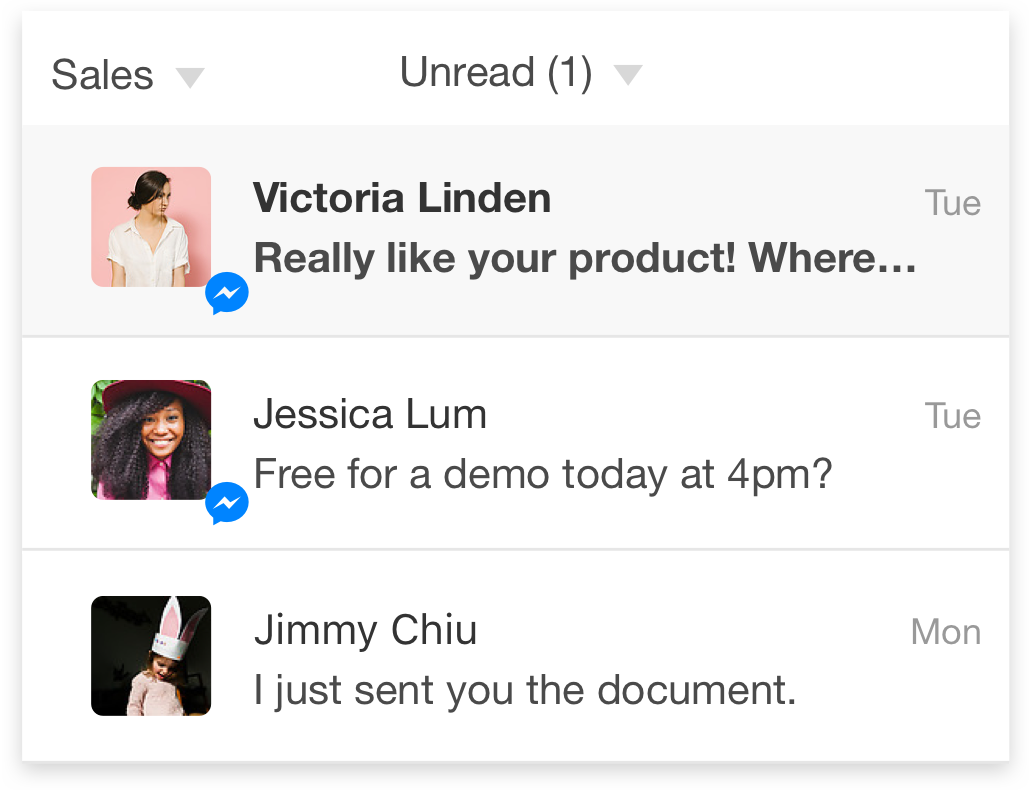 Facebook Pages
Read and reply to Facebook messages from your Heymarket shared inbox. Utilize features like templates, merge tokens, and scheduled messages to manage how you interact with Facebook users.
Keep your number or get a new one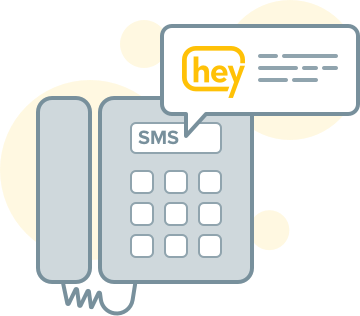 Text with Existing or New Numbers
Move the SMS portion of landline and toll free numbers to Heymarket. Keep the voice service with your current provider. Or get a new number for privacy reasons and route inbound phone calls wherever you like.
Better Control and Security
Administrative Controls
Enterprise grade administrative controls allow you to control team permissions, custom fields, and billing.
Call Forwarding
Never miss a valuable, incoming call. Incoming calls to your Heymarket number can be forwarded to any domestic phone number. Incoming calls can also be disabled.
Do Not Disturb
Control notifications after business hours or when you're away from the office.
Export Chats
Save any of your chats to a file or email to store somewhere else.