Heymarket and Google's Business Messages
Google's Business Messages and Heymarket make it simple to meet your customers where they are. They never have to install an app and message directly from Google Maps and Search. Heymarket was designed from the ground up for teams. So your company will stay productive and secure while messaging with customers.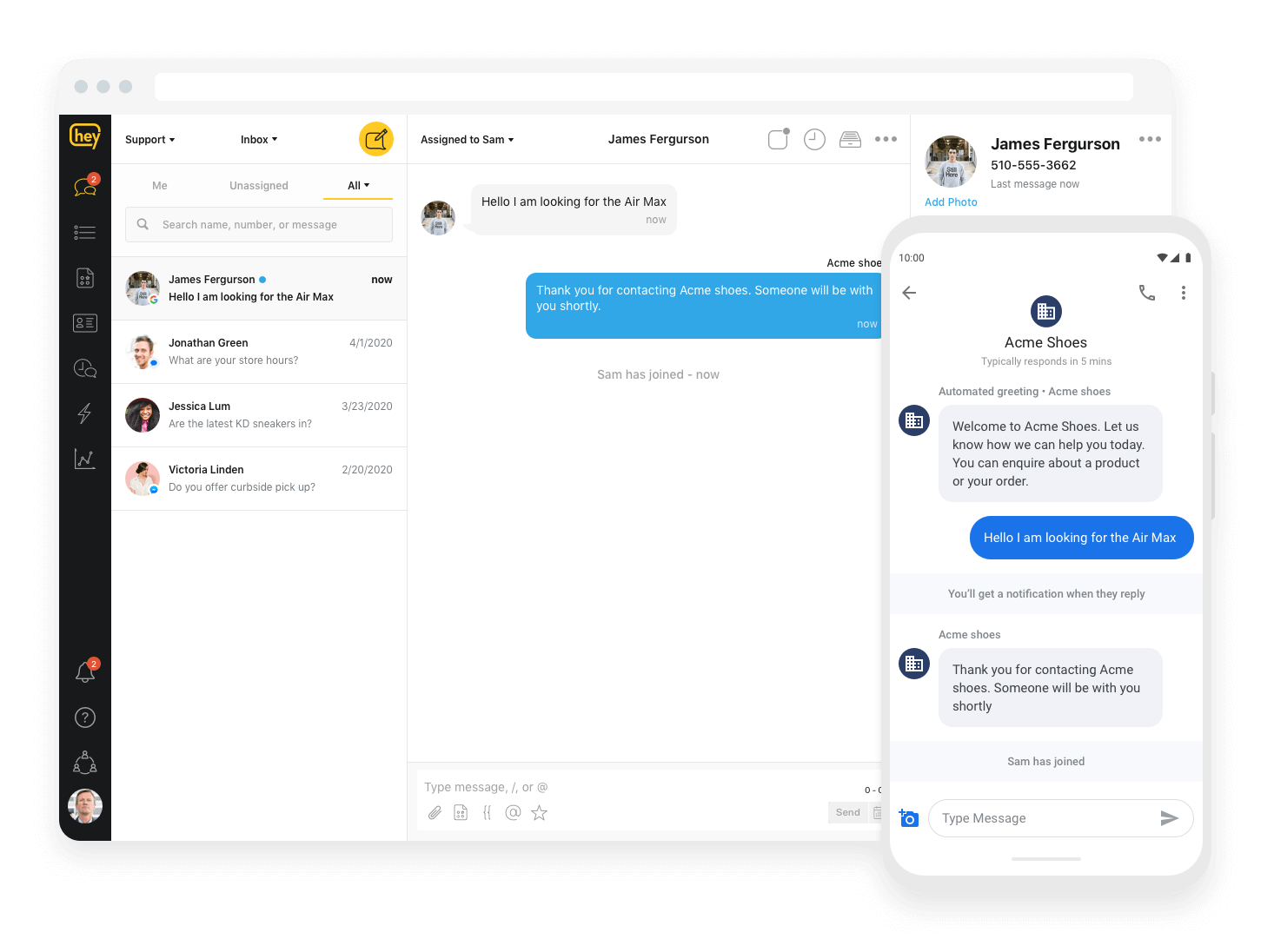 Trusted by Leading Brands





How Companies Can Use Google's Business Messages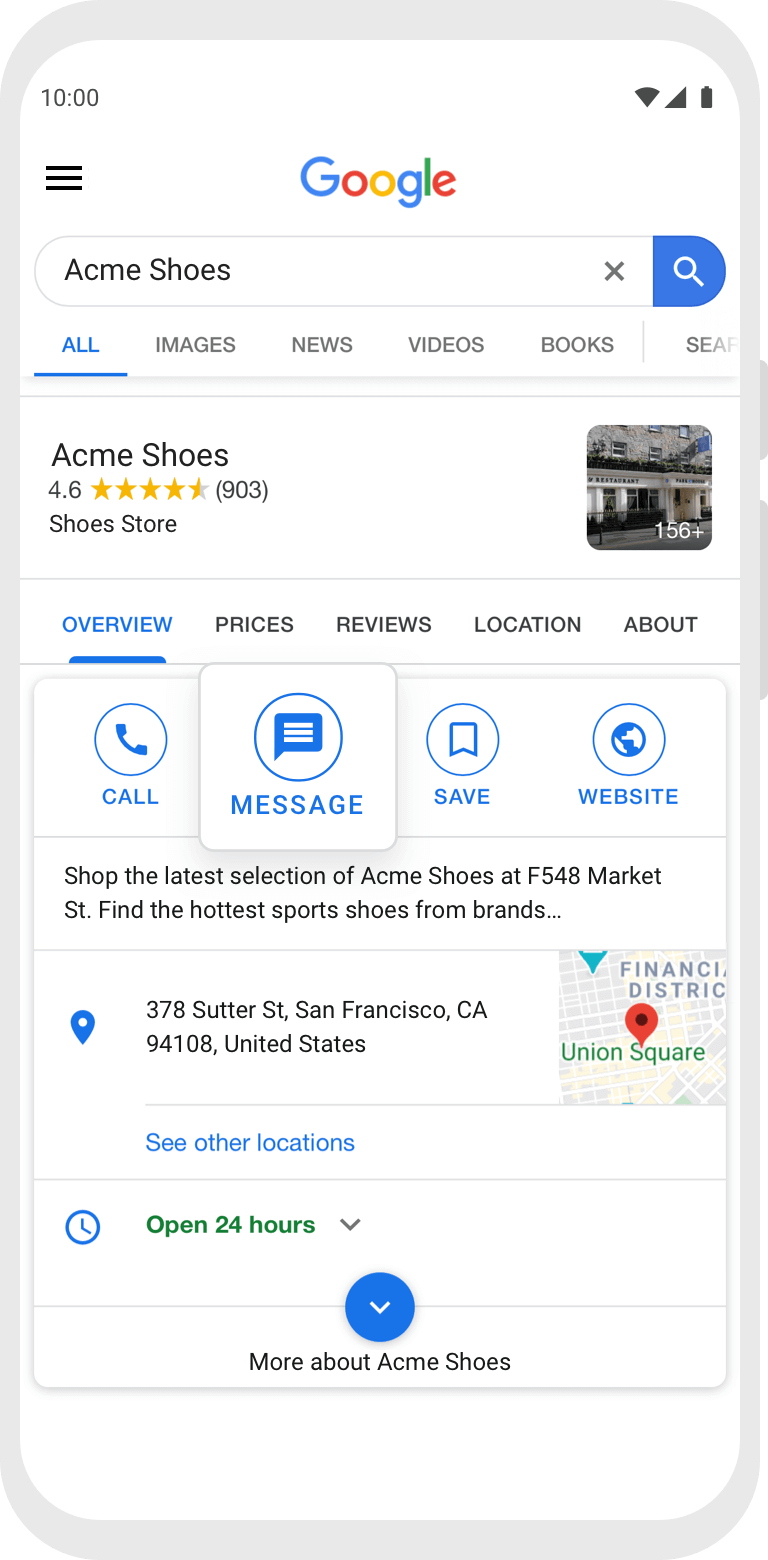 Message Customers From Google Search And Maps
Enable customers to message your business directly from Google search results and Google Maps. It's the perfect way to engage with customers at the moment of highest intent.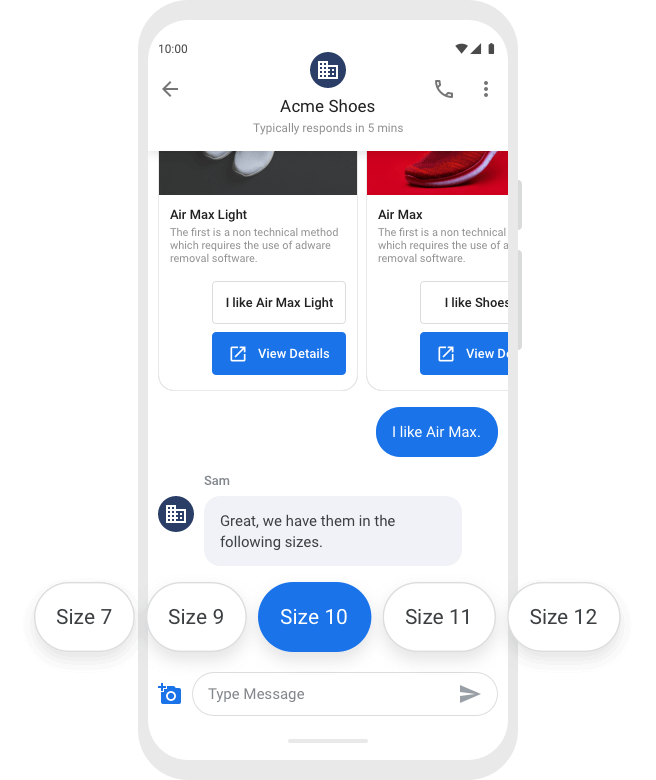 Schedule Appointments and Select Options with Messaging
Heymarket supports Google's Business Messages chips, which provide a powerful way to incorporate customer interactions into your business workflows. Chips help customers schedule appointments, select product and service options, or be routed to the appropriate department.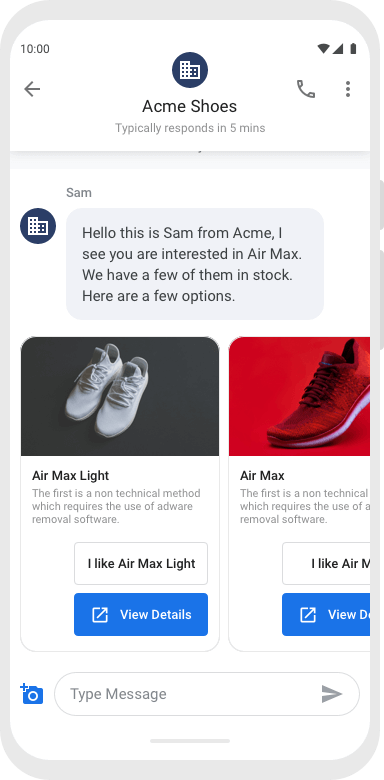 A Richer Messaging Experience
Provide a rich, customer messaging experience with cards that support configurable images, text, and buttons. They're perfect for browsing options and linking to landing pages, which can be tracked with existing analytics.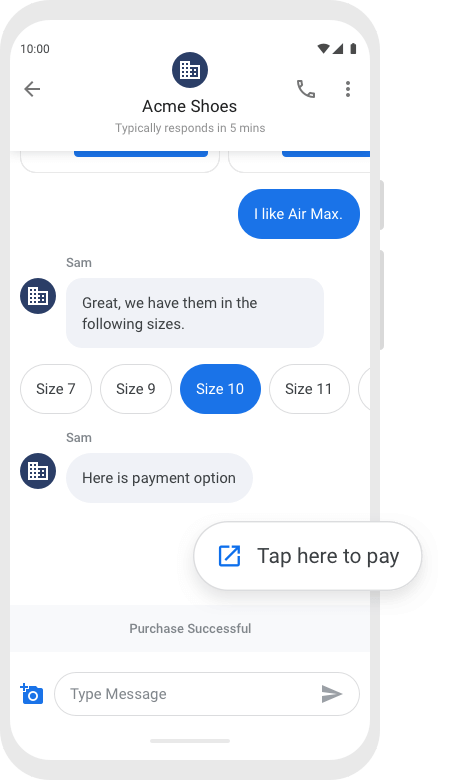 Conversational Commerce
Heymarket and Business Messages make conversational commerce simple for consumers and businesses. Just setup a Heymarket template with product information such as the name, photo, and price, and agents can immediately access it to send to customers. With Google Pay support, consumers can now purchase your products and services from Google Search.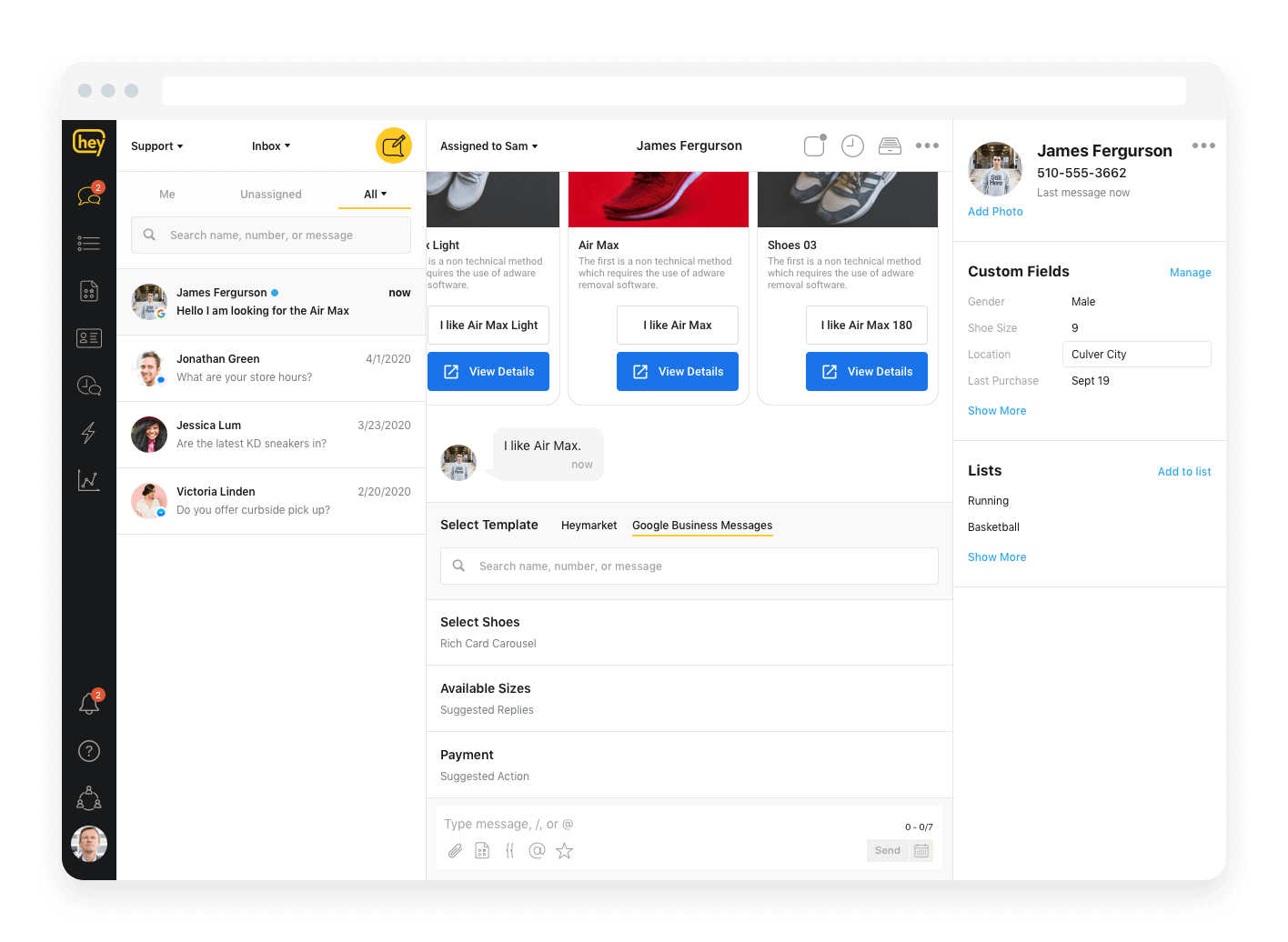 Business Grade Messaging
Heymarket supports the business grade features you would expect - templates, auto replies, scheduled messages, assignments, and more - with Google's Business Messages. Heymarket was designed for enterprises, so it includes the necessary administrative and reporting features.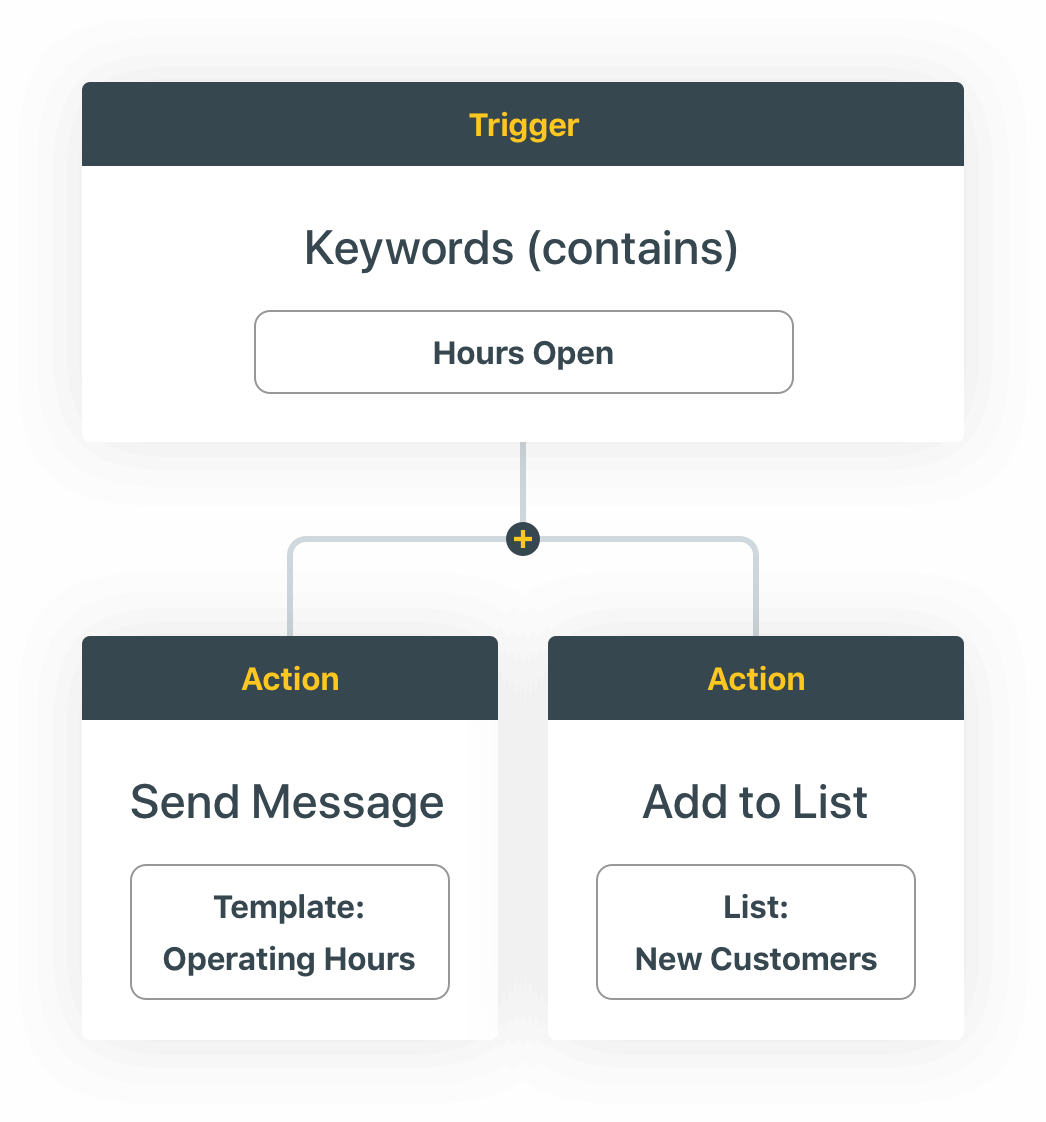 Automate Workflows for Business Messages
Heymarket's trigger and action framework automates enterprise workflows with messaging. Automations can be configured to trigger based on keywords, date, day, time, and more. Actions can include messaging auto replies, routing a message, or even adding a contact to a list.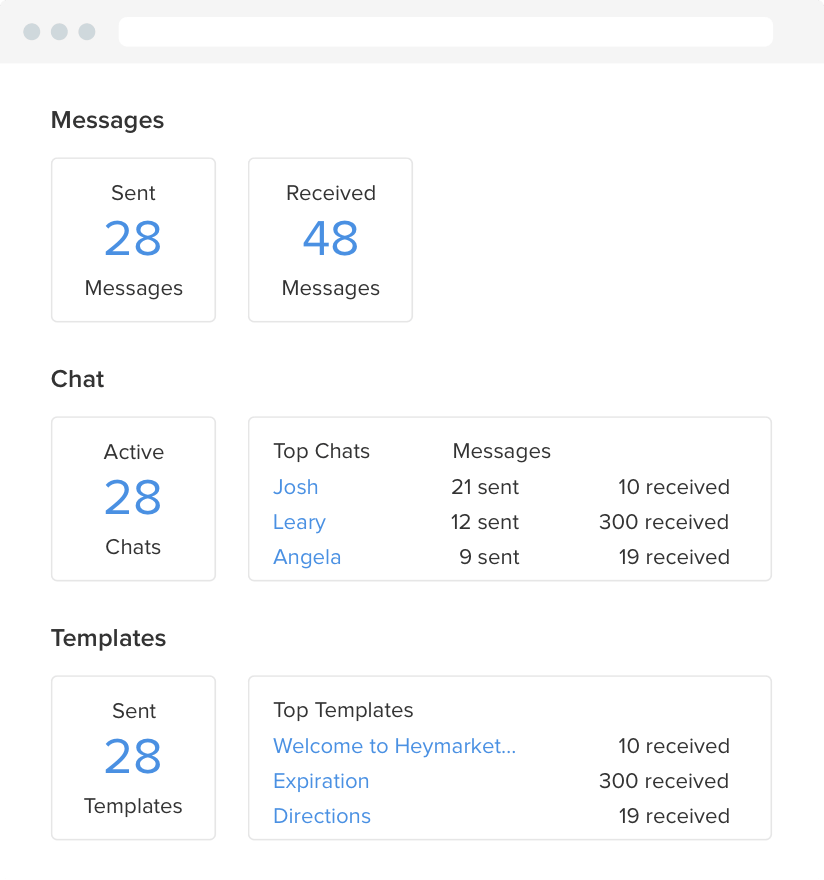 Reports Track Messaging Usage and KPIs
Heymarket's built reporting makes it simple to track agent productivity, identify areas for training, and link messaging usage to department KPIs. Reports can be tied to intents and exported.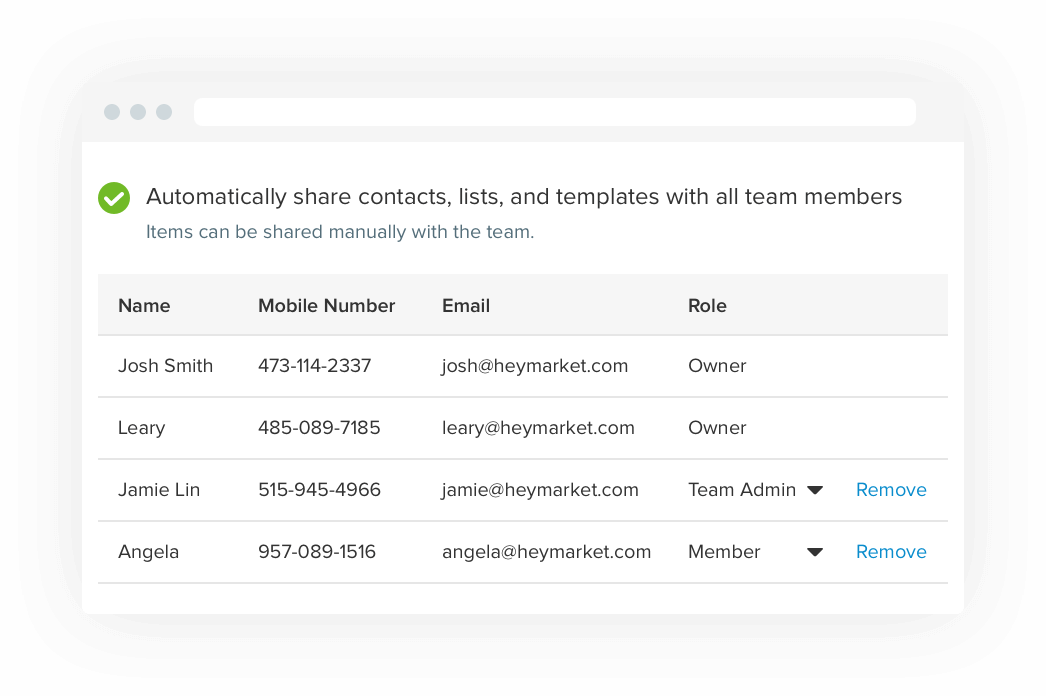 Granular Roles and Permissions for Messaging
Heymarket's roles and permissions provide administrators with the necessary tools to stay compliant and ensure data privacy. Control which messages each team member has access to, what they can do in the app, and even if they can view customer PII.