Trusted by Leading Brands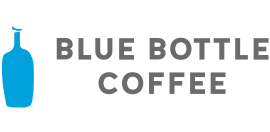 Provide a VIP Experience to Guests With Hotel Text Messaging
Heymarket SMS hospitality services makes it simple to streamline operations while providing the best guest experience. Provide guests with a local phone number for texting with questions, reservations, and checking out.

Answer Guest Requests with Hotel Text Messaging
Provide your guests with a personalized, VIP experience by allowing them to text with questions. Messages appear in a shared inbox where anyone working that shift can quickly answer. Heymarket automations can detect keywords in guest messages and can auto-reply or auto-assign to someone.

Use SMS to Schedule and Confirm Guest Reservations
Create personalized templates to confirm reservations for dinner, the spa, or special events. Each SMS template can dynamically include the guest's name, reservation time, and any custom field. Guests can also use texting to check availability and make last minute changes.

Valet and Bell Desk via Text Message
Text enable your existing phone number so guests can send an SMS to have their car ready or get help with luggage. Text messages arrive at a shared inbox where anyone at the bell desk or back office can dispatch accordingly.

Seamless SMS Check Out for Hotel Guests
Send guests a pre-defined text message during checkout. They can reply with keywords to checkout or request additional help. For example, replying with 'yes' means they can checkout. Any SMS with 'luggage' means route the message to the bell desk.

Hotel Text Messaging to Increase Online Reviews
Automatically send personalized, business SMS to thank guests after they check-out. Ask for feedback, how to write an online review, or how to reach you with any further questions.

SMS Marketing for Hotels
Use text messaging to reach potentials guests. Heymarket makes it simple for people to opt-in and for you to stay compliant. Automatically grow lists by integrating with your website or hospitality marketing software.