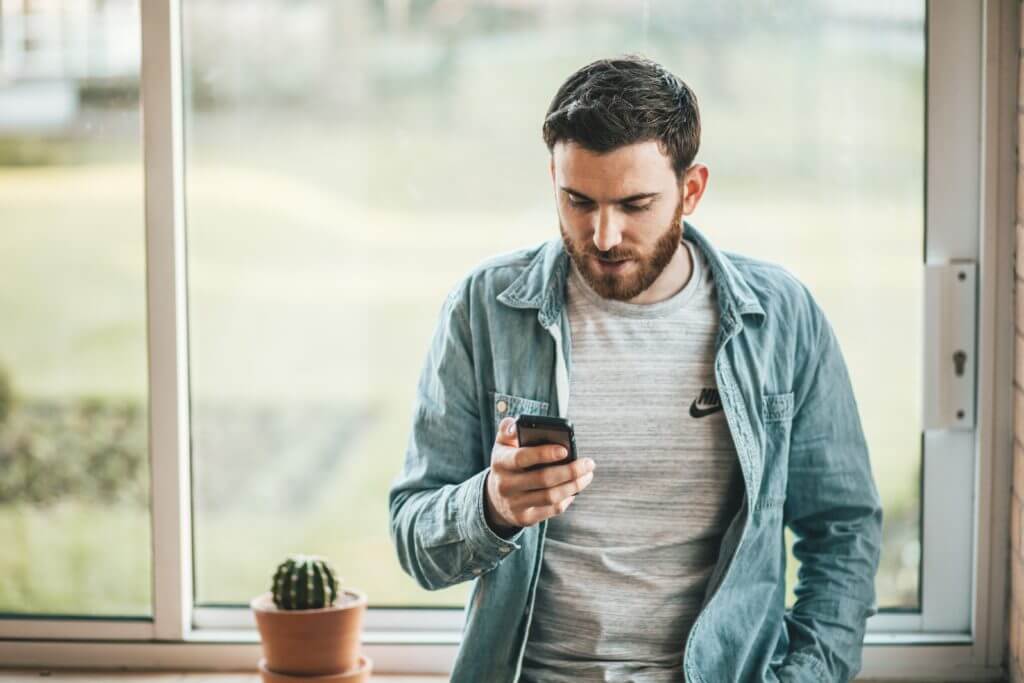 Business SMS is one of the best channels for collecting customer feedback about your products or services, customer service, and overall brand experience. While survey response rate is one of the biggest concerns for companies used to seeing external survey response rates of 10-15% on average, surveys sent via text are more likely to attract participants.
Considering that 98% of text messages are opened, it's fair to assume that consumers are likely to open texts containing survey links. Engagement rates via business text messages are high, too, with a response rate of up to 80%, according to Heymarket research. For comparison between business text message and email, email has a low average open rate of 20% and a response rate of 6%.
Read on to learn how your business can take advantage of these impressive engagement rates and start collecting customer feedback via business text messages.
Send text surveys at timely moments during the customer journey
There are many opportunities for you to collect feedback as your customers opt in. Almost 20% of consumers will click a link in a text message—a fact you should take advantage of at opportune moments.
Ask for quick feedback on recent purchases or services. While you can't ask customers to opt in as a condition of a sale, advertise your texting services in a prominent place on your website and in any kind of confirmation email your customers might receive, listing your services' particular benefits, like delivery notification, customer support, etc. If customers choose to add themselves to your texting list soon after a purchase or service, ask them to answer a 1-2 question survey about their satisfaction. Text message surveys should be short, just like your SMS: 80% of customers have abandoned a survey halfway through, but shorter SMS surveys may encourage more completions.
Request feedback after customer service or support sessions. Because your customer will have already opted in to chat with customer service or support via text message, this is a natural place to ask for feedback about your customer service team. Send your request directly after finishing a session, when their experience is fresh in their minds.
Send a broader survey at a later date. Net Promoter Score (NPS) surveys are a valuable tool for your business. They measure your customer experience and your company's potential for growth by means of a simple survey based on a scale from 0-10. They usually ask one simple question ("How likely would you be to recommend our company to a friend?") plus an optional open-ended question requesting general feedback. Because they are typically brief, NPS surveys tend to receive higher response rates than other surveys, even earning response rates from 30-40%. Send your NPS survey two weeks or so after your customer's purchase or customer service experience.
Remain professional when sending text surveys
Business text messages are one of the best ways for you to send requests for feedback, because consumers are used to answering messages on the go. However, that doesn't mean your text message surveys should sound any less professional than emailed survey requests.
Stick to standard best practices for business texting when sending your SMS survey to customers at any stage in their journey, even if you just finished a casual conversation with them:
Maintain a strong sense of branding

. Mention your business's name in the text to remind your customer which company is requesting the feedback.

Stay positive

. Even if your customer responds with a forceful "no" to the request, respond politely or do not respond at all, depending on your manager's preference.

Keep your request short and sweet

. Texts are a preferred means of communication due to their brevity. Send the survey with a brief explanation to improve chaThanknces of a click-through.

Proofread your feedback request extensively.

Check for errors in grammar, syntax, and any information you provide.
A great way to ensure text surveys remain professional is by using approved texts as templates for continuous use by team members. Create one template per survey type for easy use; for example, a business might have an "Order Delivery Survey" template, a "Support Call Survey" template, a "Bimonthly NPS Survey" template, etc.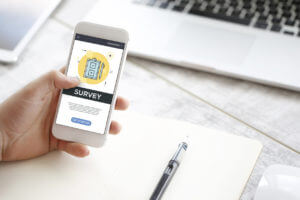 Schedule or automate text surveys for consistency
The best way to ensure you are consistently collecting customer feedback is by scheduling or automating your text surveys. Many business text messaging platforms provide this capability.
While you will want to send feedback requests about customer service and support conversations immediately, you can also schedule out an NPS survey for around two weeks later. Simply choose a date within a predefined amount of time and schedule the template out, complete with customized information if possible.
In many cases, automations will work well, too, reducing the manual time you spend on such asks. Some business texting platforms allow team members to choose actions that trigger other actions. For example, once a person is added to an opt-in list, the system can automatically send a customized NPS survey in two weeks to collect feedback. If the customer completes the survey, another automation can confirm the entry and reply with a pleasant thank you message, both confirming receipt and encouraging a positive brand interaction in the process.
Capitalize on text survey reporting capabilities
Business text messaging tools sometimes offer features that help with both feedback collection and analysis.
If you choose a platform that is able to export or log texts into a spreadsheet or your existing reporting tool, you will be able to drastically shorten the time it takes your business to analyze results from surveys.
You can also use business texting platforms to compare text survey open rates with those of surveys sent through other channels. Most top platforms will offer a way to measure how quickly and how often you are receiving feedback, which you can then compare to email and web-based survey results.
By sending requests throughout the customer journey, using professional language, and automating follow-ups as much as possible, text surveys will become an efficient and effective way for your business to elicit feedback from customers.
Ready to start sending surveys via business text message? Contact us today.