Have the perfect message for a customer but want to send it later? By popular demand you can now use our text service for business to schedule messages for contacts and lists.
To get started, compose a message, click the calendar icon, and select a date and time for the message to be sent. That's it.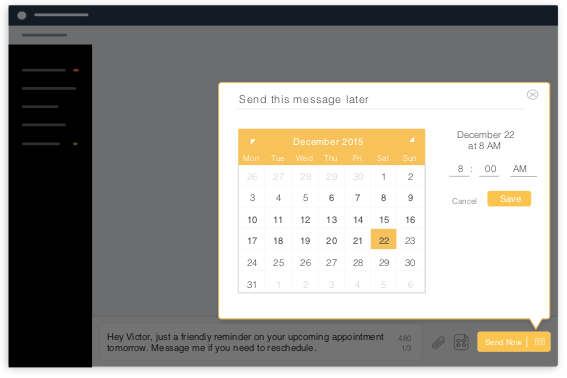 We've seen some creative ways of scheduling messages: appointment follow-ups, a holiday greeting to a list of customers, and message one of your contacts when you know they will be available to reply.
Have some ideas on how you would use scheduled messages? Let us know!