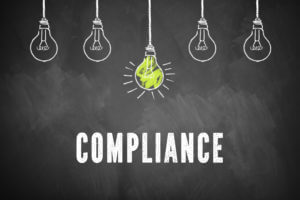 TCPA compliance may be fact- and context-specific. The information contained in this blog post should not be relied upon as legal advice or to determine how these regulations apply to your use of SMS and our service. This information is provided "as is" and may be updated or changed without notice. You may use this blog post for your internal reference purposes only.
If you've dipped your toes into the world of SMS compliance, the Telephone Consumer Protection Act (TCPA) is the first regulation you probably came across. GDPR and CCPA have gained a lot of attention recently, but TCPA has been around for a much longer time.  
One of the first regulations to restrict businesses' communications with consumers, TCPA still has a lot of power in the marketing world. Every customer-facing department, from sales to customer service, is well aware of its requirements and the penalties for ignoring them. 
Read on to learn the ins and outs of TCPA—and what it means for SMS compliance. 
What Is the TCPA?
TCPA is a regulation that was passed and signed into law in 1991. In essence, it dictates how and when businesses can connect with consumers. 
When it was passed, TCPA wasn't meant to manage SMS compliance or SMS marketing compliance. In fact, it was meant to protect consumers from the many telemarketing calls consumers were receiving in the late 80s and early 90s.
However, TCPA does apply to both phone and SMS channels. When a new customer communication channel arises, the regulation is simply updated. Additional regulations supplement TCPA as well, such as the Controlling the Assault of Non-Solicited Pornography And Marketing (CAN-SPAM) Act.
Business text messaging is no exception to TCPA. Without SMS compliance, your business might face financial penalties. TCPA also helps ensure businesses send valuable messages that help them build and maintain strong relationships with their customers. 
What Are TCPA Compliance Requirements?
Basically, TCPA mandates that your employees must secure written consent from customers before sending them texts and honor opt-outs. It also requires that your business be completely transparent when advertising your texting services. 
To achieve SMS compliance, your business must:
Outline Your Texting Service Clearly
Customers need to know what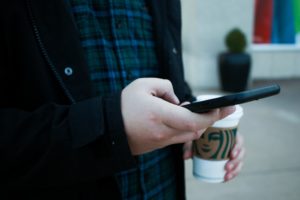 they're signing up for before they opt into your business SMS program. When publicizing your SMS service, list the content you intend to text customers, frequency you intend to contact customers, and reasons customers should reach out to your team. 
Obtain
Opt Ins Before Texting
One of the most important requirements of TCPA is that your team obtain customers opt in before you text them. Opt ins are simply written consent. Customers can either text your business a certain keyword (e.g., START, SUBSCRIBE, etc.) or fill out an online form. It's important to maintain proof of opt ins in case of legal action at a later date. While opt ins are important when a customer texts you first, your team can answer a customer's question without them opting in to your services. However, for SMS marketing compliance, you absolutely cannot reach out to customers first without securing that digitally written opt in. 
Make It Easy for Customers to Opt Out
It's critical that customers have the option to opt out of your texting program at any point. Customers must be able to text in a simple keyword (e.g., STOP or UNSUBSCRIBE, or the other standard opt-out keywords) whenever they want to stop receiving texts. Your business text messaging platform should be able to automatically opt out those customers, or add them to an opt-out list. Include opt-out instructions on each initial text you send customers as well as all texting service verbiage. 
Regularly Check for Reissued Numbers
Your business is responsible for removing contacts who opt out and not texting people who haven't opted in. But sometimes, phone numbers are reissued without any notification. In those cases, you could accidentally text someone who hasn't opted in. To prevent your team from texting a reissued number, delete any numbers that haven't been active in a certain amount of time. 
What Does SMS Compliance Mean for Your Texting Service?
With TCPA, your team does have to follow a lot of rules. If you're new to SMS compliance, this can seem overwhelming. But SMS compliance is actually a good thing for your brand. 
By ensuring customers are ready and willing to connect with your team, your business can ensure that more conversations are positive. No customers who have opted in will feel as though they are receiving unwanted attention from your business. 
Additionally, customers will appreciate that your team takes the time to ensure they opt in, and that your team provides them with ample opportunities to opt out. Ultimately, TCPA SMS compliance requirements help you build trust with your customers. 
Want to learn more about SMS compliance? Check out our SMS resources.