Sophia Sunflower Salon has been in business for 17 years, with a focus on serving clients with natural hair. The owner of the salon, Krika, is a licensed Cosmetologist and handles 50 clients per week. She has even developed her own product line: My Honey Child. In the past, she used a dedicated app for appointment bookings. The challenge was that the mobile app was not intuitive enough and clients still contacted Krika's personal cell phone for changes. She also offers her unique hair product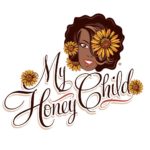 Krika discovered Heymarket in the App Store and got started by using templates to remind clients when they are due for a service. She includes a link for clients to book an appointment. Best of all, she's able to send the template to multiple clients at once and Heymarket can personalize each message.
The unexpected delight Krika and her clients got from messaging was being able to share photos. She takes before and after photos while styling a client's hair. She's able to annotate the photos and send them to each client as a normal text message. It helps her clients understand and value the service she provides. Best of all, the annotated photos are easy for clients to share on social media. It's the best type of marketing for Sophia Sunflower Salon – where customers speak on behalf of a business and let their friends know about the salon.
Heymarket has helped me increase appointment bookings from existing clients by over 50%. It's super simple for them since everything is done over text messaging.