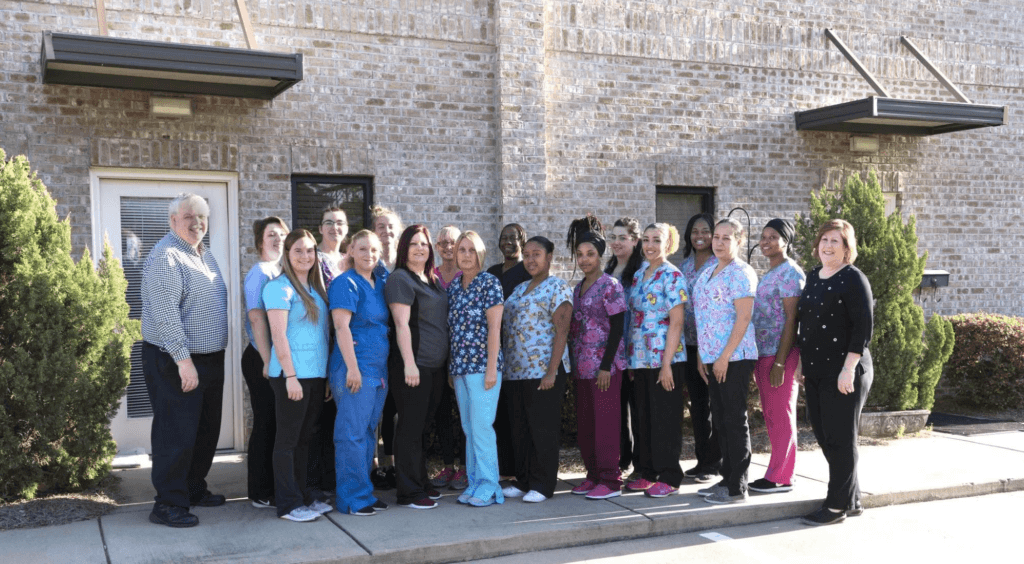 ---
End Results
2-person office team empowered to efficiently handle 500 cleanings per month.
98% text-based communications.
---
The cleaning services industry has a wide reach, bringing in an astonishing revenue of 61 billion U.S. dollars in 2018. Due to its growth, the industry is drawing in more and more entrepreneurs—but only those that offer the best services thrive.
One of those thriving services is My Amazing Maid, a multi-state business operating out of Columbus, Georgia. Their nearly 20 cleaners service 500 homes a month, ranging from 850 square foot apartments to 8,000 square foot houses.
When entrepreneur Royce Ard and his wife, Tamara founded My Amazing Maid, the business performed well quickly. The two co-owners worked hard to cultivate a reliable cleaning crew and establish excellent relationships with customers, working 50 hour weeks to manage both internal and external communications via phone calls.
However, as their business grew, Royce began to explore more advanced communication methods, which eventually led him to Heymarket, a text service for business. 
Searching for an Advanced Communications Channel: Business Texting
To efficiently run a cleaning businesses and provide a high level of customer service, cleaning companies must focus on streamlining their communications. Cleaning teams need fast answers to issues that are happening in the field, while at the same time, clients need to receive prompt answers to questions regarding appointment availability and other customer service needs.  
My Amazing Maid originally used phone calls to communicate all of this information. While phone calls got the job done, they consumed four to six hours of the owners' time each day. Between their hectic schedules and those of the customer, sometimes issues fell between the cracks and just never got handled.
During a business seminar in 2017 the presenter commented "if you're texting your customers, that's a terrible idea, because people will text you constantly and you will never be able to leave work." Royce realized that while that may be true when texting with personal cell phone numbers, there must be an optimal solution available for businesses.
After some research, Royce settled on a platform that covered his basic needs, such as sending multiple texts at once, scheduling messages, and entering customer data en masse. The platform performed well, reducing the time he and Tamara spent on client and internal communications.
However, after 18 months or so they realized that their current texting provider was limiting their ability to offer best in class customer service. Royce went back online and researched which companies were now providing business class SMS texting services. Heymarket rose to the top of list. They decided to switch to HeyMarket's advanced platform that offered additional features—especially multiple mailboxes with location-specific textable numbers.
Business Texting with Heymarket
Heymarket facilitated a smooth transition from My Amazing Maid's previous texting platform. My Amazing Maid was able to swiftly upload client information and utilize Heymarket's advanced features within minutes.
One of My Amazing Maid's favorite benefits of the Heymarket platform is its multiple inbox capability. Previously, the Ards would receive a scheduling request through text and not know which location it was for, leading to occasional scheduling complications. Now, customers text into different numbers based on their locations, and the Ards know exactly which location each request is for, since switching inboxes is simple. Because all messages arrive into a shared inbox, requests are quickly answered by whichever of the owners is handling customer communications at that time.
And their clients love to text in. Recurring clients, which make up most of the My Amazing Maid's customer base, can quickly schedule or reschedule appointments through text, and if they happen to send after-hours messages, they immediately receive personalized auto-replies that let them know when they'll receive answers—though sometimes the Ards decide to answer immediately in important situations.
Clients also enjoy receiving scheduling updates or other last-minute notifications through text, which they receive quickly and can respond to within seconds.
Client data management is far easier now, too. By using one of Heymarket's integrations with Zapier, any time customers add their data in the My Amazing Maid website, it uploads right into Jobber's scheduling system, then automatically uploads into the Heymarket database. If prospective clients choose to click on Heymarket's website widget, the Heymarket system automatically uploads and texts the new client.
The Ards use Heymarket's reminders feature to help them remember to close out chats later in the day if they are preoccupied with something else, or even remember to send a check-in at a later time.
My Amazing Maid also uses business texting for employee management. For example, the Ards send scheduled texts to employees so they don't forget to relay important notifications. One Christmas Eve, they scheduled a "Merry Christmas" text to go out the following morning. Unfortunately, after coming down with a virus no one was awake early on Christmas day to send the text —but each employee still received a kind message in the morning just as the Ards had planned.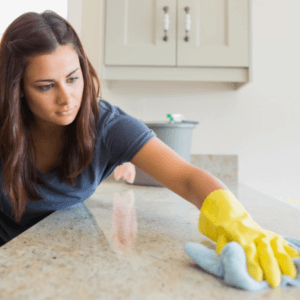 Improving Communications with Business Texting
After days of using Heymarket, My Amazing Maid began to see improvements.
While the Ards used to spend 4-6 hours a day on the phone, now 98% of communications are done through texts, saving both the Ards and their clients a lot of time. Saving time texting instead of calling has allowed their business to grow with minimal office staff; without Heymarket, they would need another team member to handle communications.
Of the twenty people in their business, nineteen are providing services and directly impacting revenue. That is due to Heymarket making it possible for just the owners of the business being able to efficiently handle all customer requests without the need for an additional customer service person.
With business texting, we've saved an entire headcount. — Royce Ard, Co-Owner of My Amazing Maid
Most importantly, clients frequently say that they are happy to work with My Amazing Maid as returning customers because communications are quick and easy.
Expanding Services with Business Texting
My Amazing Maid plans to expand to Atlanta by next year, and will add yet another Heymarket inbox with a local number when they do. The Ards look forward to expanding their use of text messaging for cleaning services, too, using the platform for appointment notifications, recruiting for their growing business, and an employee-specific mailbox. They might dabble in more automations, too, especially as Heymarket continue to integrate more business apps to help companies like My Amazing Maid Succeed.
As My Amazing Maid discovered, SMS for cleaning services is an excellent way to manage service businesses—especially growing franchises.
Business SMS decreases internal team workload needs. My Amazing Maid's administrative team of two has been able to do the work of several people without adding costs.

Business SMS increases customer satisfaction. My Amazing Maid receives continual positive feedback regarding its fast texting services.
Are you interested in managing your service-based business more efficiently? Learn more about using a text service for business.