Pillar To Post is the largest home inspection franchise in North America, with locations in 49 US states and eight Canadian provinces. Lorri and Kevin Ratliff own the Pillar To Post in Southwest Washington and have been in business since 1998. Every year, their team of 8 inspectors and office staff perform over 2,600 inspections with 500 real estate agents and thousands of home buyers and sellers.

Before Heymarket, Lorri's team was using a dedicated inspector phone that was shared by back-office employees. Only one person could use the phone at a time, so if someone was on it, no one else could send or receive messages. The messages also weren't shared, so people needed physical access to the phone to follow up with customer requests. Pillar To Post differentiated itself from competitors by establishing itself as the easiest home inspector for clients to work with. The dedicated phone made that impossible. Coordinating home inspections used to take 1-2 days to approve. With Heymarket, they now take less than a day.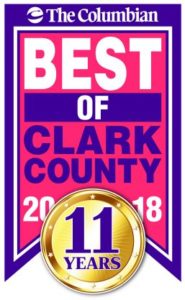 Lorri and her team began using Heymarket's business text messaging to improve their response speeds. They set up a shared inbox that Lorri, Kevin, and the office staff have access to. Pillar To Post will first contact agents via phone or email, depending on which mode of communication they prefer. If they don't hear back, Pillar To Post will follow up with a text message. They utilize templates with custom fields to personalize the message with information such as appointment date, lockbox code, or a website link to reschedule.
Pillar To Post is also using Heymarket to increase the number of qualified leads on their website. They embedded the Heymarket widget on their website. New clients can tap the widget to send a text message to Pillar To Post expressing interest in a home inspection. The office staff setup an auto reply to ensure responsiveness to each lead. Mobile app notifications help Lorri's team quickly evaluate and engage with leads even when away from the office. Pillar To Post has utilized the Heymarket Facebook integration allowing realtors and clients to communicate with the office staff.  They even placed their Heymarket number on their Google My Business listing, which makes it easy for people to search for home inspectors and send questions as text messages.
The office staff is also using Heymarket text messages for operations. They use a shared inbox and number to coordinate with the inspectors in the field. If a client texts the office to reschedule, or if an inspector is running late, the office team can quickly text the appropriate party to keep them updated. It has dramatically increased customer and inspector satisfaction.
The key to being successful is improving the customer experience. Heymarket has helped us become the easiest and quickest home inspection company to work with. —Lorri Ratliff
Heymarket has helped Lorri and her team keep up with the high demand, fast-paced housing market in Southwest Washington by driving more inspections their way.