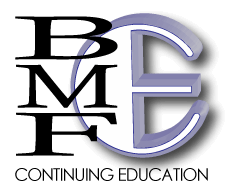 BMFCE Expands Business with Microsoft Teams and Texting
9x larger texting subscriber list
3x more incoming messages
Increased their team's capacity to manage communications
Strengthened lead and customer relationships
Increasing Demand Propelled by Digital Transformation
Insurance is an ever-changing industry, with rates and regulations shifting in step with globalization, pandemics, and technological changes, to name a few. That's why it's so important for insurance professionals to renew their licenses—and why there's such a high demand for organizations that offer online continuing education courses.
Bison Mountain Financial Continuing Education (BMFCE) offers this kind of continuing education to insurance and financial institution professionals who want to renew their licenses. They operate in 35 U.S. states and pride themselves on their engaging courses focused on story-telling and real-life examples.
At the beginning of the COVID-19 pandemic, BMFCE took most of their classes online, and the demand for their classes exploded. They quickly expanded their services, offering more classes and hiring additional presenters. Their team grew so much—and so far across the country—that they needed help from Microsoft Teams to collaborate.

Business really picked up when we expanded the online class schedule.
Lori C.
Office Manager, BMFCE
Soon, the BMFCE team realized that they needed a convenient way to reach and engage with an increasing number of leads and customers. Because texting has a 98% open rate and 45% response rate, they decided that it was the perfect channel for growing their list of contacts to connect with their expanding customer base.
As they investigated texting platforms, they looked for one that offered a seamless connection with Microsoft Teams. They found Heymarket.
The Challenge: Inconvenient Communications and Pre-Existing Platforms
The BMFCE team originally let leads and customers call them with questions, but observed that on-the-go insurance professionals don't have time for calls. Plus, team members weren't always available to take calls, especially as call volume increased. They needed a channel that would be convenient for leads and customers, and compelling enough to inspire them to sign up for regular communications. They also wanted to be able to answer messages on their own time.

Our leads and customers love to text, and they're constantly messaging. We had to capture that audience.
Lori C.
Office Manager, BMFCE
The BMFCE team also wanted a tool that connected seamlessly with Microsoft Teams. Teams supported their distributed team, allowing them to manage meetings, files, and internal communications while they worked remotely. Teams had also provided them with a phone number that their leads and customers knew well, and BMFCE wanted to keep it to avoid disrupting their existing relationships.
To meet a growing need for convenient customer service and increase the number of customers subscribed to communications—all while maintaining their favorite internal platforms—BMFCE turned to Heymarket.
The Solution: Reaching More Customers with Heymarket
After a quick setup with guidance from the Heymarket team, the two platforms synced data bi-directionally. Heymarket transferred texting capabilities from the Microsoft Teams number so insurance professionals could choose to call or text BMFCE's original number.
BMFCE added web chat to text to their website and announced their texting capabilities. Ever since, leads and customers have primarily texted the BMFCE team. The team receives lead and customer messages within a designated Teams thread.
Managing Texts Through Teams
Leads text questions about COVID-19 precautions, classes, and requirements. Customers ask questions about webinar content and schedules.
Team members don't have to answer messages right away, but can get to them as soon as they have a minute or two. They can coordinate, either in Teams (more on that in the next section) or through private comments on the Heymarket platform. They use after-hours replies to set expectations with leads and customers.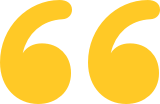 Heymarket is another way to reach and assist our customers in real time.
Lori C.
Office Manager, BMFCE
The team uses SMS marketing, too, regularly sharing new class information so leads know what's available in coming weeks. Within Teams, they can send a personalized template to a list of contacts to connect with customers quickly while maintaining that personal touch. Any replies land right back in their designated Teams thread.
The Results: Attracting More Subscribers with Texting for Teams
BMFCE's texting subscriber list is 9x larger since adopting Heymarket; now reaching into the thousands. With Heymarket, they connect with more leads and customers while maintaining the flexibility that their growing business requires.

Our contact list has expanded alongside our business.
Briana W.
Marketing Manager, BMFCE
Uniting a Distributed Team
In addition to attracting more subscribers, being able to manage SMS from within their favorite internal tool has been a game changer for the BMFCE team. Since lead and customer messages arrive in a designated Teams thread, they don't have to leave their favorite internal platform to answer messages. They stay focused and productive as they message with customers and collaborate with coworkers across the country.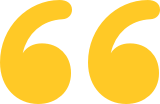 Heymarket provided a bridge between Microsoft Teams and SMS.
Lori C.
Office Manager, BMFCE
Whoever is available (and has the right knowledge) answers incoming questions. Since the entire team can see the inbox, no customer messages slip through the cracks, ensuring a high level of customer satisfaction. Managers assign chats when they notice one that's suited to a particular team member, streamlining workflows.
With texting for Microsoft Teams, BMFCE has been able to add a new messaging channel without disrupting their internal processes. Ultimately, that's empowered the distributed team to collaborate seamlessly as they connect with more customers than ever before.
The Future: Multiplying their Reach 3x with Heymarket
BMFCE is continuing to expand as their online classes gain popularity. Due to the success of texting—especially their growing number of texting subscribers—they plan on increasing their text marketing efforts. They expect that they'll be answering more and more messages as students flock to their courses.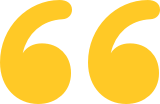 We're anticipating triple the amount of messages this year.
Briana W.
Marketing Manager, BMFCE
With help from Heymarket, the distributed BMFCE team has connected with more leads and customers than ever before, creating strong, long-term relationships. Texting from Microsoft Teams will be a critical component as they continue to support insurance professionals on their education journey.