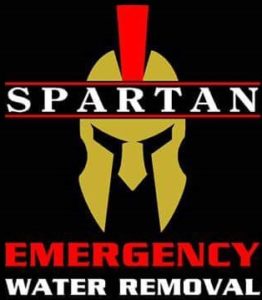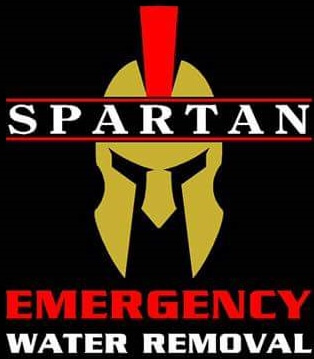 When the public gains a new favorite channel for communication, marketers have to catch up or get left behind. For example, today 90% of leads would rather be texted than called. As innovative companies like Spartan WR have discovered, jumping on these trends is key to cultivating client relationships and boosting revenue at a fast pace.  
Spartan Water Removal is an emergency water removal company that also handles mold or other residue when stagnant water is left to sit for too long in homes or commercial buildings. The company does not handle plumbing, but is actually hired by plumbers and insurance agents to assist with cleanup after pipe problems are mitigated or natural disasters are over.
In early 2019, Spartan WR was already performing well due to their top-notch service, but wanted to expand its client base, especially among insurance agents. Spartan WR's CEO, James B. Bonner III, hired a creative marketing specialist, Christine Johnson, to help.
She formed a master plan: she would engage the insurance agents on a daily basis, building a close client relationship with them and ultimately securing Spartan as the top contender for any water removal-related jobs. However, she had to figure out how to efficiently communicate with her potential clients. She began to look for a channel that both allowed her to reach professionals of all ages and to send mass messages with ease.
After looking around for options, it came to her: she would use Heymarket's SMS marketing platform to tap into America's favorite communication channel—texting.  
The Need to Choose a Popular Marketing Channel: SMS Marketing
Christine's ultimate goal was get her target audience of insurance agents to keep Spartan WR top-of-mind. This way, if a water removal emergency came up, the insurance agents would immediately think of Spartan WR and reach out. To ensure that insurance agents were always aware of Spartan and its services, Christine would need to build a strong relationship with them.
Christine decided that she would start playing daily games with her target audience and provide small rewards for winners, like $50 and $100 gift cards. To start, she asked relevant agents whether they would be interested in a game of bingo to be played over a week or so; she would send the clients and potential clients a single number each day until one was a winner.
She gave bingo cards to those who were interested, and asked how they would like to receive their daily number. However, some of the professionals didn't have Facebook. Others didn't check their work emails all the time.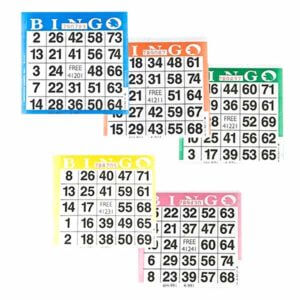 Finally, she realized that nearly everyone had texting capabilities.
However, she didn't want to have to manage all the client-related texts through her personal phone. There were at least 40 clients who wanted to participate over SMS, and she knew that number would grow. Group texts would become annoying to the agents, so she needed a way to hold individual conversations after sending out the initial texts. In addition, when she was on vacation, she needed a way to send automatic replies, too.
Then, Christine remembered that the previous marketing specialist at Spartan WR had invested in a new and advanced texting platform—Heymarket.
Benefits of SMS Marketing with Heymarket: Client Relationship Growth
After starting to use Heymarket for her SMS marketing campaign, Christine found success quickly.
Because she can send a single message to all 85 of her contacts in a list, she doesn't waste time texting each person individually. However, each agent receives a text that looks like it was sent directly to them, adding a personal touch.
When Christine's contacts feel like responding, they can text directly to her and hold a private, one-on-one conversation that other agents won't see. Because she doesn't have all of her contacts on a group text, she avoids annoying anyone who doesn't like to see a lot of text notifications that aren't relevant to them. As a result, very few insurance agents have opted out of her program. In fact, the current opt-out rate is 3.5%.
Because Christine has been able to seamlessly handle the number of messages she sends and receives, bingo has become a favorite among her target audience of insurance agents. Christine constantly receives requests from other insurance agents to join the game.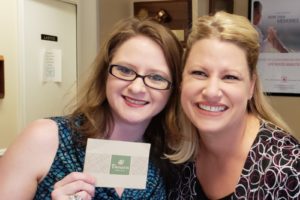 She has expanded her offerings to innovative games like "Spot a Spartan Truck," in which agents text pictures of Spartan WR trucks and win prizes, and "What Is This Picture Wednesday," in which clients guess what the close-up images she sends are depicting. She even hopes to introduce another lottery-based game in the future.  
With this excellent client relationship growth has come a serious increase in revenue.
Increasing Sales and Client Satisfaction with Business SMS
Spartan WR started with zero insurance agent contacts with whom they had a close relationship. Now, Christine texts with 85 agent contacts every workday with game updates and small talk.
By building strong client relationships, Christine has secured an average of 3 additional jobs each month, equalling nearly $8,000 in revenue each month.
"By empowering me to cultivate close client relationships, SMS marketing through Heymarket has helped us add nearly $8,000 of business each month." —Christine Johnson, Marketing Specialist at Spartan Emergency Water Removal and Remediation Services
Most importantly, Christine has developed a close relationship with her clients and potential clients, ensuring that Spartan WR is top-of-mind whenever there is a relevant job available. These tight relationships have also led to referrals; so far, 15 agents have referred others to sign up for Spartan WR's texting program.  
The Future of SMS Marketing with Heymarket
While Spartan WR's top clients today are insurance agents and plumbers, they are planning to expand into the flooring, construction, and countertop industries. After the success of SMS marketing with insurance agents, there's no doubt that Heymarket and SMS marketing will play a role in this expansion.
As Spartan WR discovered, SMS marketing is an excellent way to grow close relationships with clients and potential clients.
Business SMS empowers marketers to send many texts at once. This saved Christine precious time that she can instead spend on critical tasks like developing new marketing strategies.

Business SMS helps marketers cultivate personal client relationships and grow lead lists. Though Christine can send a single message to many people at once, she can respond individually to any clients who want to chat. She has grown her daily agent list to 85 this way, and had very few opt outs.

Business SMS increases revenue. By providing streamlined, personalized, and fun communications, Christine has kept Spartan WR relevant to her clients and potential clients. This presence has led to 3 extra jobs per month, which amounts to nearly $8,000 a month in additional revenue.
Learn more about growing your revenue with Heymarket's SMS marketing platform.