 How Trio Built Student Trust with Heymarket and HubSpot
Increase response times across multiple HubSpot instances
Create personalized conversations on a convenient channel
Increase meetings held after students registered their interest
Offer a fast channel to resolve questions
The Organization
Trio New College Network needed to cut through the noise of higher education marketing to connect with and serve students. They also needed to link their communications with their HubSpot CRM. Here's how they adopted Heymarket to make that instant connection with prospective students, while integrating texting with multiple HubSpot instances.
Trio New College Network is a nonprofit working to make higher education accessible for more students. They launch community-based programs across the U.S. supporting students enrolled in online degree programs, with an emphasis on first-generation students and adult learners.
Online degrees can be a more flexible and affordable option than traditional degrees. But participating in an online program can often be isolating, making it challenging to stay on track and graduate. Trio helps by providing an in-person coach, community center, and study space so students can connect with their peers and focus on staying on track.
The Challenge: Connecting with Students
Trio's number one challenge was to get students to enroll in their new program in a higher education climate where students are skeptical of the online education marketplace, said Wes Peacock, Co-Founder and Managing Director. They needed a way to build connections and trust with students. They also knew prospective students would respond well to text messaging, which has a 98% open rate compared to email's 18%.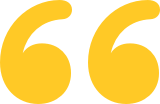 "We needed a way to cut through the noise and reach people, and texting was the most effective way to do that."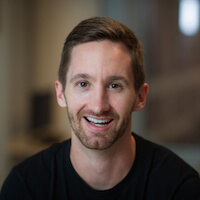 Wes Peacock
Co-Founder and Managing Director, Trio New College Network
Launching several learning sites across the country, Trio needed to make sure their texting operated in step with their HubSpot CRM. They used a separate HubSpot instance for each site, and needed a texting solution that could segment outreach by each community they serve.
Trio needed a way to:
Have personalized, 1-on-1 conversations with students on a convenient channel
Respond to students quickly across multiple HubSpot instances
Increase meetings held after students registered their interest
Make it easy for students to ask questions during the enrollment process
The Solution: An Inbox for Each Community
Trio found Heymarket, which integrated seamlessly with their HubSpot framework. They set up a separate Heymarket account, each with their own inbox and phone number, for each HubSpot instance. After getting up and running in a matter of days, Trio used Heymarket to connect with prospective students in a range of ways:
Create fast, personalized connections
Trio knew speed to response time was key for connecting with students during high-intent moments when they are thinking about college. They also noticed other educational programs experienced a 50% churn rate after students filled out an online interest form.
Trio navigated this by using Heymarket to start texting with students as soon as they registered their interest. When students fill out a HubSpot form, the Trio team receives an email notification. They then use texting to connect with students in the moment. Heymarket's shared inbox helps them handle multiple 1-on-1 conversations across several HubSpot instances, so Trio can maintain a quick response time.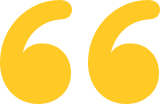 "With texting, you get a better result than a call or an email."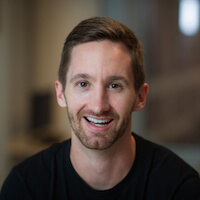 Wes Peacock
Co-Founder and Managing Director, Trio New College Network
Increase meetings scheduled
Once Trio connects with an interested student, they try to book an intake meeting with them. Heymarket and HubSpot streamline the process by allowing them to view all texts, emails, meetings, and notes within HubSpot's timeline view. This helps multiple team members stay coordinated as they follow up with students, nurturing them through to the intake meeting.
Increase student response rates
After the intake meeting, students go through the enrollment process, where they have frequently asked questions about degrees, payments, and other topics. Trio uses texting to keep students engaged and streamline high-frequency responses. They select a pre-saved template for the FAQ they're answering, and press send. Heymarket and HubSpot take care of personalizing the message by filling in properties from students' contact records, such as their name and program.
The Results
With Heymarket's HubSpot integration, Trio is making fast connections with students across multiple educational sites. During their first academic year, they saw promising early results:
Reduced churn. Where their counterparts saw up to a 50% churn between form fills and meetings scheduled, Trio is seeing 65% of meetings held after connecting with students via texting.
Increased student response rate. By texting with students, Trio saw a 60% response rate from students, compared to the average 14% email response rate and 12% call pickup rate.
Improved team response time. By monitoring form submissions in HubSpot and responding via text, Trio can consistently follow up with students within the first hour they register interest.
Streamlined system management. Even with several HubSpot and Heymarket accounts, the integration allows Trio to shift between them seamlessly, saving team time while connecting with multiple students.
Conclusion
By integrating Heymarket with HubSpot, Trio created a scalable communications approach that helps them maintain a personal connection with students, setting them up for success in their programs. What's next? Trio's going to use chat-based SMS surveys to gather student feedback and poll them on questions about their experience, allowing them to be active participants as they develop the program for future learners.