Lighthouse Uses Heymarket to Deepen Lead Connections and Close Deals
Built trust with customer follow ups
Grew agent capacity by 10x
Increased conversion rates by texting with leads
Increased 5-star TrustPilot reviews
Guiding Customers On Their Rental Journey
Finding an apartment can feel like a high-stakes race for renters. Thousands of people are trying to find a place to live that matches their price range, their ideal locale, and their needs when it comes to an apartment's size and amenities. Tackling those challenges alone can be difficult.
Lighthouse offers renters a much easier, much more personalized way to find an apartment and eventually a home. To scale their business while keeping a strong connection to their customers, they turned to Heymarket's business text messaging platform.
Signing a lease using Lighthouse is a bit different than the traditional rental experience. Instead of paying a broker's fee at signing, Lighthouse customers can actually earn up to $1,200 in cash back for signing a new lease. This is all part of Lighthouse's mission to address the current housing crisis and turn more renters into homeowners.
Lighthouse acts as a marketplace for renters searching for an apartment, a lead-referral service for building owners looking to fill apartments, and an advocate and agent for renters. By passing on the profit from their referrals to renters, they're able to help their customers on their path to homeownership.
Still, the path leading from a lead's first apartment search to the moment they sign their lease is a long and winding road. To be successful in helping their leads find their ideal apartment, Lighthouse has to stay in close contact with their leads to foster trust and move closer to a move in. Business texting has proved to be a critical tool for Lighthouse to connect with leads, grow their business, and continuously improve their customers' experience.
Keeping It Personal
Keeping a one-to-one connection with thousands of leads and customers all at different stages of their rental journey can be incredibly difficult without the right software.
When Lighthouse first launched their business, agents would communicate with leads using their own personal phones and track the status of that conversation in spreadsheets. But, this workflow quickly presented problems.
To start, it prevented Lighthouse's team of agents from having a single source of truth that anyone at Lighthouse could monitor to determine the status of those conversations. Additionally, the extra work it took to log text messages in a spreadsheet created a lag between the true real-time state of a lead's journey and the record of their last interaction in the spreadsheet. That information gap caused friction for agents in a critical part of the rental process — the follow up.
The Power of The Follow Up
"Looking for a home is a non-linear journey. People don't typically commit to the first apartment they look at. The time periods before signing a lease can range from days to months. So, there's a saying in the industry, 'The fortune is made in the follow up,'" says Alan Chang, Co-Founder, CEO of Lighthouse.
Using Heymarket's business texting platform, the Lighthouse team can bring all of their SMS conversations with leads and customers under one roof. Agents can send and receive one-to-one text messages with leads, and see the conversations other agents are having on the Heymarket platform.
This unified, real-time view of how customers are progressing through the rental process makes it easier for Lighthouse to connect with them. Simply reaching out to ask a lead if they need help completing a rental application, or if they'd like to schedule an apartment tour can make a world of difference. That's the power of a follow up sent via text on Heymarket.
Using Hubspot to Drive Conversations and Increase Conversions
Lighthouse doubled down on that power, heavily incorporating HubSpot Workflows into their lead and customer communications strategy, so they can follow up automatically when a customer hits a critical step in their rental process. Heymarket's HubSpot integration allowed them to add SMS throughout their Workflows, triggering texts to send off any HubSpot objects.
For example, after a new lead applies to a building through Lighthouse, they have an option to ask a question. HubSpot registers that the user clicked that CTA and triggers Heymarket to send a text message from an agent to answer their questions and schedule a tour. Once the lead replies, that conversation is assigned to that agent on Heymarket.
The Lighthouse team quickly saw that the more they messaged leads, the more likely they were to close deals. Leads that received 20 or more messages from the Lighthouse team had a 24% conversion rate, more than 5x the conversion rate of leads who received fewer texts. By connecting SMS to HubSpot, Lighthouse was able to send the right message at the right time programmatically, and kick off conversations between agents and leads that made all the difference.
"SMS lowers the barrier to conversation and connection," says Matt See, Co-Founder and COO of Lighthouse. "The biggest thing about being able to text with our customers is the relationship we're able to build. There's a level of trust so they'll reach out to us next time, they'll send us friends who are looking for their next lease. Messaging is key for referrals and retention."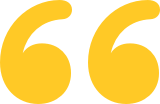 "The biggest thing about being able to text with our customers is the relationship we're able to build. Messaging is key for referrals and retention."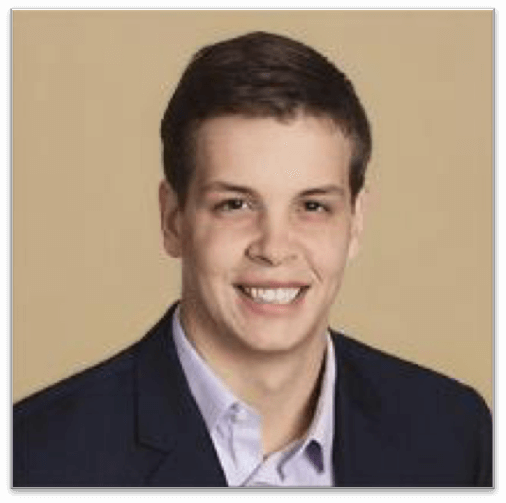 Matt See
Co-Founder and COO, Lighthouse
Fostering Customer Trust with Heymarket SMS
Replying quickly to customer inquiries has earned Lighthouse a stellar reputation on TrustPilot, garnering over 57 five-star reviews.
Using SMS and careful engineered HubSpot Workflows, it's easier for Lighthouse to deepen their relationship with customers. While some companies in the rental industry only offer a broadcast-style service, showing available apartments with no opportunities to follow up, Lighthouse sets themselves apart by acting as a search partner to their customers, one you can text anytime.
"Our success comes from a foundation of trust. That trust has been built and accelerated from our ability to communicate in a personal way. And text messaging does just that. The more our agents are able to build trust with as many people as possible, the faster we're able to get closer to our mission and pass on more savings to our customers," says Alan.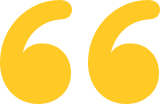 "Our success comes from a foundation of trust. That trust has been built and accelerated from our ability to communicate in a personal way. And text messaging does just that."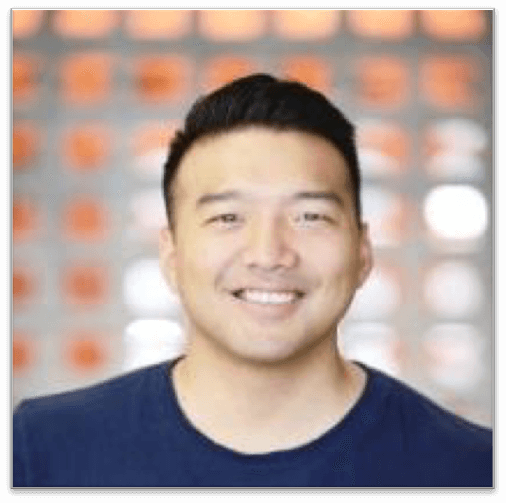 Alan Chang
Co-Founder and CEO, Lighthouse
Increasing Agent Capacity with HubSpot and Heymarket
Lighthouse's agents are now able to handle more customer conversations at one time with Heymarket. Alan estimates that their capacity has increased more than 10x compared to the days when agents relied on their personal cell phones and spreadsheets.
As Lighthouse's business grew to include more than 9,000 apartments, Matt and Alan focused on how they could scale the number of conversations they were having and optimize agent's capacity.
One tool that allows agents to manage more conversations and use their time efficiently is Heymarket's SMS templates. These pre-written texts give agents a head start when answering common customer questions over text. They can simply select the right SMS template, modify it to answer that customer's specific question, and send it off, saving agents time and allowing them to reply faster.
With a transparent view of their customer conversations in Heymarket, it's easier for agents to learn from each other and continuously improve customer experience. Agents can add internal notes to a customer conversation as it's in-flight to add context, or add private comments to give helpful tips to a new agent. Now, new Lighthouse agents can review actual conversations with customers as examples of how to communicate and serve Lighthouse customers.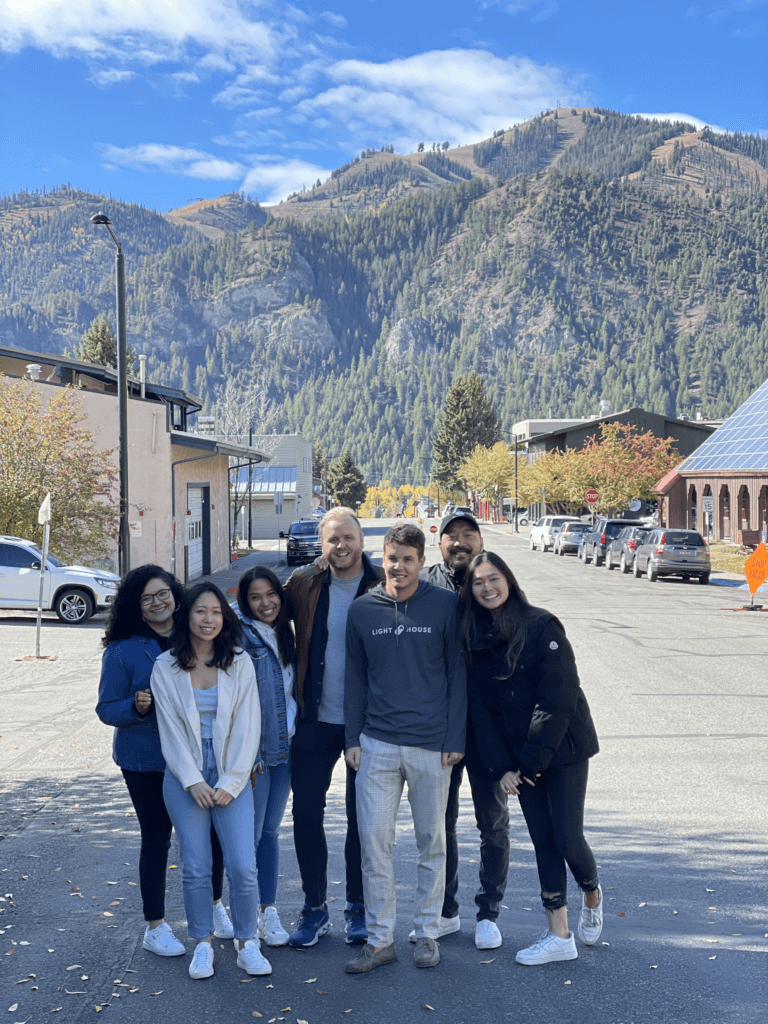 Planning for the Future
As Lighthouse continues to grow their business and help more renters on their path from finding a new apartment, to putting a down payment on their dream home, they're confident they have the tools they need to serve their customers.
"Cash back is just the beginning for us," says Alan. "Our long-term vision is to light the way for a renter on their journey of becoming a homeowner."
Using Heymarket, the Lighthouse team can kick off more conversations, convert customers, and deepen those relationships at scale.