 Adorn Bridal's Personal Experience Delights Brides and Expands Business
Decreased in-person visit time by 50%
Increased sales with text follow-ups
Increased positive Yelp reviews
Used HubSpot integration to respond quickly
Introduction: Finding a fit
The bridal wear market orbits around one singular piece — the wedding dress. A bride searching for their wedding dress isn't just trying to find a piece that fits perfectly with their aesthetic and ideal wedding. They're also trying to navigate a process that can be overwhelming and difficult to manage. The pressure of finding a dress increases when the bride has to find the right bridal shops to visit, find the right dress, and find the right way to manage the expectations of their friends and family.
The best bridal shops, like Adorn Bridal, do more than help brides find a dress. They personalize the entire experience to understand where the bride is coming from, what they want, and provide a sense of reassurance throughout the entire process. To do that successfully, Adorn has to be able to communicate easily and transparently with their clients. That's where Heymarket comes in.
Adorn Bridal specializes in creating a bespoke experience for brides while helping them find the right dress for them. With a pent up demand for weddings and more brides than ever looking for a deft expert to help them in their search, Adorn needed to find a way to scale to meet demand without compromising on the one-to-one connection that's central to their brand and business. To expand their business and their client base, while staying in close contact with customers, Adorn Bridal turned to Heymarket.
In one of the busiest years on record for the wedding industry, industry professionals are having to find new ways to maintain the personal relationships that are critical to their business while accommodating outsized demand.
Due to the pandemic, a vast number of weddings scheduled for 2020 were moved to 2021 and 2022, creating a bottleneck for wedding vendors. The New York Times expects the number of weddings in 2022 to reach heights the industry hasn't seen since the 1980s. Adorn Bridal is working to meet that demand by using new customer-centric, scalable communication platforms like Heymarket.
The Challenge: Safety and demand
Adorn Bridal needed to figure out a way to meet with more customers for consultations during their regular business hours. Traditionally, Adorn Bridal's stylists met with brides in-person for 15 to 20 minutes to discuss their style, budget, and timeline. This in-person experience helps the stylist and bride develop a rapport that's critical to the process of finding the right dress. But, this approach couldn't accommodate the challenge of meeting with brides in a safe manner during the pandemic surge, and meeting peak demand after that surge.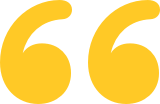 One of the successes for our business that started before the pandemic, but really took off as we were trying to make things safe with our brides, was texting and doing a lot of pre-confirmation.

Jennifer Williams
Store Director, Adorn Bridal Nashville
To reach out to brides in a safe and scalable way, Adorn Bridal used text messaging as a key component of their business.
The Solution: Saving time with Heymarket
Adorn Bridal used Heymarket's Business Text Messaging platform to establish a relationship with brides before they come into the studio. Texting prior to meeting helped Adorn speed up brides' in-store experience, all while maintaining their high standard of personalization and quality attention brides expect.
"Being personal is really important," said Williams. "We're trying to create bonds."
Using Heymarket, Adorn Bridal can reach out to brides before they come in to try on dresses.
Adorn's stylists can send and receive text messages with customers, all from the Heymarket platform, and monitor those conversations in a shared inbox. Even if they're on-the-go, stylists can respond to clients using the Heymarket mobile app for iOS and Android.
Being able to reach out to brides in a secure, organized way before they visit has helped Adorn Bridal cut their in-person visit time down by 50% to just 8 minutes.
"We've been really intentional about using imagery in text messages to help us pull dresses before brides come in. Our general rule of thumb is we want brides to have their drink and be getting in their first dress within eight minutes of arriving," said Jennifer Williams, Store Director.
After a kickoff call, Williams and her team of stylists ask brides to text them images to help them get a sense of what style and fit the bride is looking for. These reference images are incredibly helpful to get a sense of what that bride wants, without having to wait until schedules align to hop on the phone.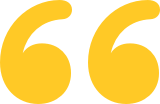 Maybe that bride doesn't have time to have a five minute phone call with me. But, using Heymarket, they can just text throughout the day. I think this creates a lot of convenience for both Adorn Bridal and the brides as well.

Jennifer Williams
Store Director, Adorn Bridal Nashville
The Solution: Personalized experiences with Heymarket
Using text messaging as a primary communication method also helps Adorn Bridal keep track of brides' comments, requests, and responses that are critical to finding the right dress. Instead of trying to remember what one bride said on a phone call a week earlier, Adorn Bridal's stylists can see exactly what a bride said or what stylistic reference they sent by browsing through that customer's conversation history in Heymarket.
"I have three screens up at all times. Heymarket is one of them. I feel like it's added a lot of ease to our job and it will cut down on the time we spend on the phone, allowing me to be more face-forward with our brides and clients, too," said Williams.
Having more time to develop that personal connection with brides means that Adorn's stylists are more attuned to what brides need in the moment, like that critical moment when they're deciding on their dress.
The Solution: Closing opportunities with Heymarket
Heymarket has helped Adorn Bridal make the most of the narrow window of opportunity that's critical to making a sale. Now, Williams or her stylists can reach out to customers as they're making the decision on what dress to buy and ask them how they're doing, how they're feeling, and if they need any additional help.
While some brides who are on the fence about purchasing a dress might be hesitant to answer a follow up call from Adorn, they are more than happy to text. Adorn found that following up with brides who haven't decided about a dress led to an additional one to two dresses sold per month, which can make a big difference in revenue for a boutique bridal store.
Texts are easy for Adorn to send, and easy for a bride to respond to, no matter how busy either party is. And these days, Adorn is extremely busy.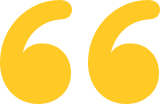 I have three screens up at all times. Heymarket is one of them. I feel like it's added a lot of ease to our job and it will cut down on the time we spend on the phone, allowing me to be more face-forward with our brides and clients, too.

Jennifer Williams
Store Director, Adorn Bridal Nashville
The Future: Scaling with HubSpot
Adorn Bridal is expanding their business alongside the nearly 60 billion dollar bridal wear industry. After opening a new studio in Louisville, KY, they're using Heymarket to help direct their customers to the store that's right for them.
Adorn uses a Heymarket and HubSpot integration on their website to kick off the conversation with customers earlier.
"We're able to chat with them and quickly answer their questions while they're on the website. It allows us to reach out to people directly who we otherwise wouldn't even know about," said Williams. "We're really proactive about not letting people fall through the cracks so Heymarket has allowed us to not miss out on opportunities."
Adorn plans on using other savvy marketing integrations, connecting HubSpot and Heymarket to manage customer conversations scalably and grow their business. Using Hubspot's marketing automation platform and Heymarket, Adorn Bridal can automate key follow-ups with brides, keeping the dress buying process moving while personalizing each message with HubSpot properties.
Each message can have a big impact on Adorn's business. They not only help Adorn close more deals, but they're proving to delight customers along the way. One Adorn customer's Yelp review reads in part, "They asked me for images of dresses I like ahead of time and had some options in my dressing room the moment I arrived. I fell in love with the second dress I tried on — the rest is history."
Using Heymarket, Adorn is able to create more of those stellar moments at scale for their customers.