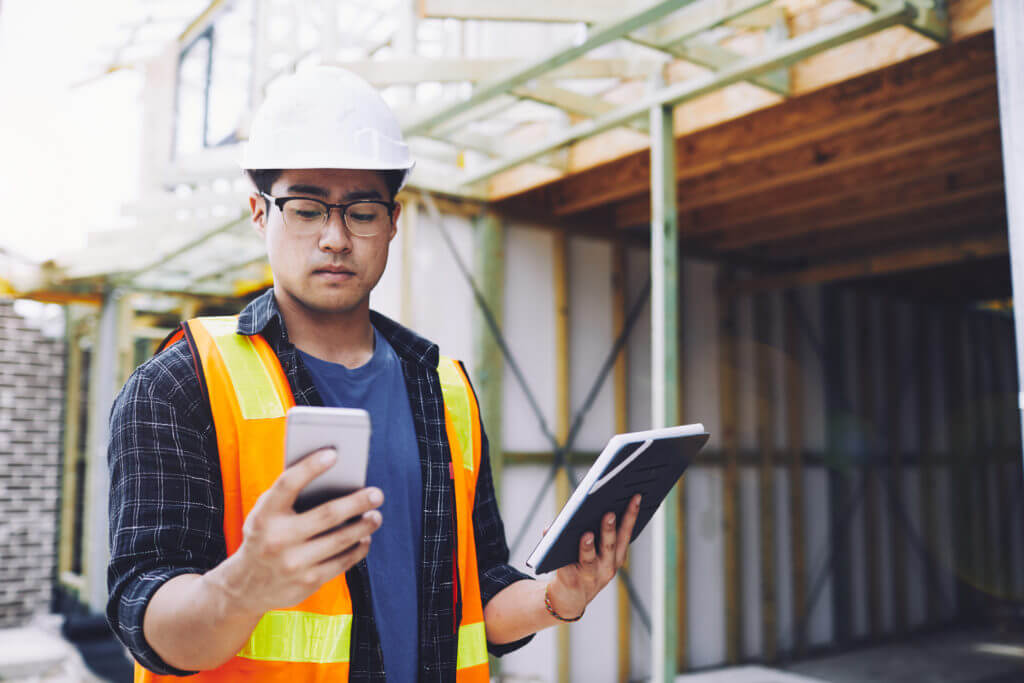 ---
End Results
10-12% increase in productivity
30% decrease in scheduling errors
---
Small companies of 100 employees lose an average of $420,000 per year over miscommunications to and between employees. It's clear that communications can be difficult to manage—especially for service-centric B2B companies.
G5 Enterprises, for example, is a family of companies that installs top-of-the-line insulation and exterior building products for both residential and commercial companies. G5 Enterprises acts as the corporate arm of their subsidiaries, working from Springfield, Missouri to provide administrative, public relations, and financial support to companies spread over multiple Midwest locations.


In 2018, G5 Enterprises faced a problem. A single account manager had served as the point person for all communications between the company and its largest client. She coordinated all projects with field managers and provided project updates to both G5 Enterprises and the client. While this duty was time-consuming, she managed it well. Then, she left the company.
Ian Yates, G5 Enterprises' marketing coordinator who helps oversee six brands across 13 locations, was tasked with a huge project from the CEO: find a tool that can manage their largest account as well as the account manager did, or better.
After extensively searching online for a suitable business SMS platform, Yates found a tool that had every feature his team was looking for—Heymarket.
The Need for a New Communications Funnel: Business SMS
G5 Enterprises grew as a business by modernizing a historically static market—home insulation—by offering new and innovative products. As they grew, they acquired other insulation companies to provide a series of offerings that can work for any type of customer. In this environment, their technology solutions need to match the ingenuity of their product. Specifically, their customers (for example, large-scale home builders) need ways to quickly place orders, ask questions, and make changes.
The account manager formerly responsible for their largest account specifically helped monitor and coordinate projects with the clients' field managers. With this help from her, G5 Enterprises and the client collaborated seamlessly.
However, once the account manager left, G5 Enterprises decided to embrace the opportunity to increase transparency and leverage its relevant team to support their largest clients. Yates, knowing that the account manager relied on personal texting to communicate with their clients' employees, decided to look into business texting platforms.
Yates knew that his business SMS platform absolutely needed a shared inbox so all team members could view incoming texts, but was surprised to find useful add-on features that were destined to become indispensable: private messaging for increased team coordination and emoji capabilities, so they could send personable texts like those that the account manager was known for.
Heymarket had every one of those features, so Yates decided to try out the tool through the free trial.
How Business SMS with Heymarket Streamlines Communications
After a minutes-long onboarding process and a few days of a successful internal trial, Yates and his team knew that Heymarket would work well as their business text messaging platform.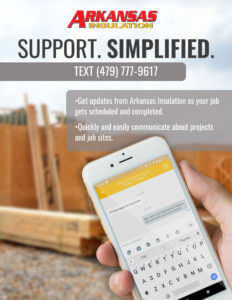 Yates utilized some innovative techniques to familiarize everyone with the change. After teaching his G5 team how to use Heymarket, Yates visited G5 subsidiary Arkansas Insulation, who supplies their largest client. Once the team there successfully onboarded, they gave a presentation on their new support workflow to their client, complete with flyers and business cards with the new contact number. Then, immediately after the in-person meeting, they sent a text to all participants who were already been uploaded to the Heymarket system. After such a thorough introduction, everyone was eager to adopt the new technology and begin using their new texting services.
Even from the beginning, the shared inbox was the team's favorite tool. Each employee on the client's account and applicable G5 Enterprises team can see any incoming text messages. Everyone is up to date on project statuses and can choose whether they have the correct knowledge to answer any incoming texts. A special branch manager inbox is particularly handy; for example, when a fierce storm hit, managers texted employees to inform them of office closures and see if they required any assistance.
Private comments are a favorite of G5 Enterprises' CEO, who monitors the shared inbox and adds his perspective on important issues he identifies. If a problem isn't resolved quickly enough, he has the ability to discreetly follow up with employees within the conversation, without clients ever knowing about it. Private comments are also a great way for experienced team members to train new employees; they can have sidebar conversations instructing new hires how to best handle client questions.
To ensure that business SMS communications remain expedient after hours, the team has set up auto replies. When the team is off duty, these automatic text messages let customers know when they will receive responses. They also use lists to send customized mass text messages, so when a recipient sees their message, it seems as though it was sent to a single person. Lists, like auto replies, speed up operations and facilitate fast-paced yet personalized communications.
Replying quickly to incoming queries has empowered our team to earn customer trust and build valuable relationships. — Ian Yates, Marketing Coordinator at G5 Enterprises
Finally, the team uses Heymarket's media support capabilities to enhance conversations. Emojis, most commonly the thumbs up sign, add a touch of personality to messages. In addition, field managers can send pictures to update job statuses, such as pictures of completed insulation installations. These images are especially useful for confirming job completion with customers and other administrative purposes.
Increasing Sales and Client Satisfaction with Business SMS
After just a few weeks of using Heymarket's business texting platform, G5 Enterprises saw improvements in their operations.
Because of G5 Enterprises' newly expedited communications, their client saw a 30% decrease in scheduling errors and mistakes. This contributed to a 10-12 % increase in productivity for Arkansas Insulation.
From a high-level standpoint, the most amazing thing for us is the transparency we get from our shared inbox. — Ian Yates, Marketing Coordinator at G5 Enterprises
Best of all the other benefits to business text messaging, G5 Enterprises has a clear look into communications with their largest client, a perk that is invaluable to both management and operational teams.
The Future of Business SMS with Heymarket
G5 Enterprises mainly uses Heymarket with its largest customer. However, due to their success, G5 Enterprises is beginning to use Heymarket's platform with some of its other large customers as well. Yates also hopes that his team will soon be ready to use business texting for all post-consumer interactions—a particular operational challenge that SMS will easily simplify.
As G5 Enterprises discovered, business text messaging is an excellent way to manage B2B operations for service-centric enterprises.
Business SMS improves scheduling accuracy. G5 Enterprises saw a 30% decrease in scheduling errors once they began conducting communications through Heymarket.
Business SMS increases productivity. Arkansas Insulation saw a 10-12% increase in productivity after adopting Heymarket.
Business SMS increases transparency. With a shared inbox, G5 Enterprises now has a comprehensive view of communications.
Are you interested in managing your service-based business more efficiently? Learn more about using business SMS for dispatch and operations.