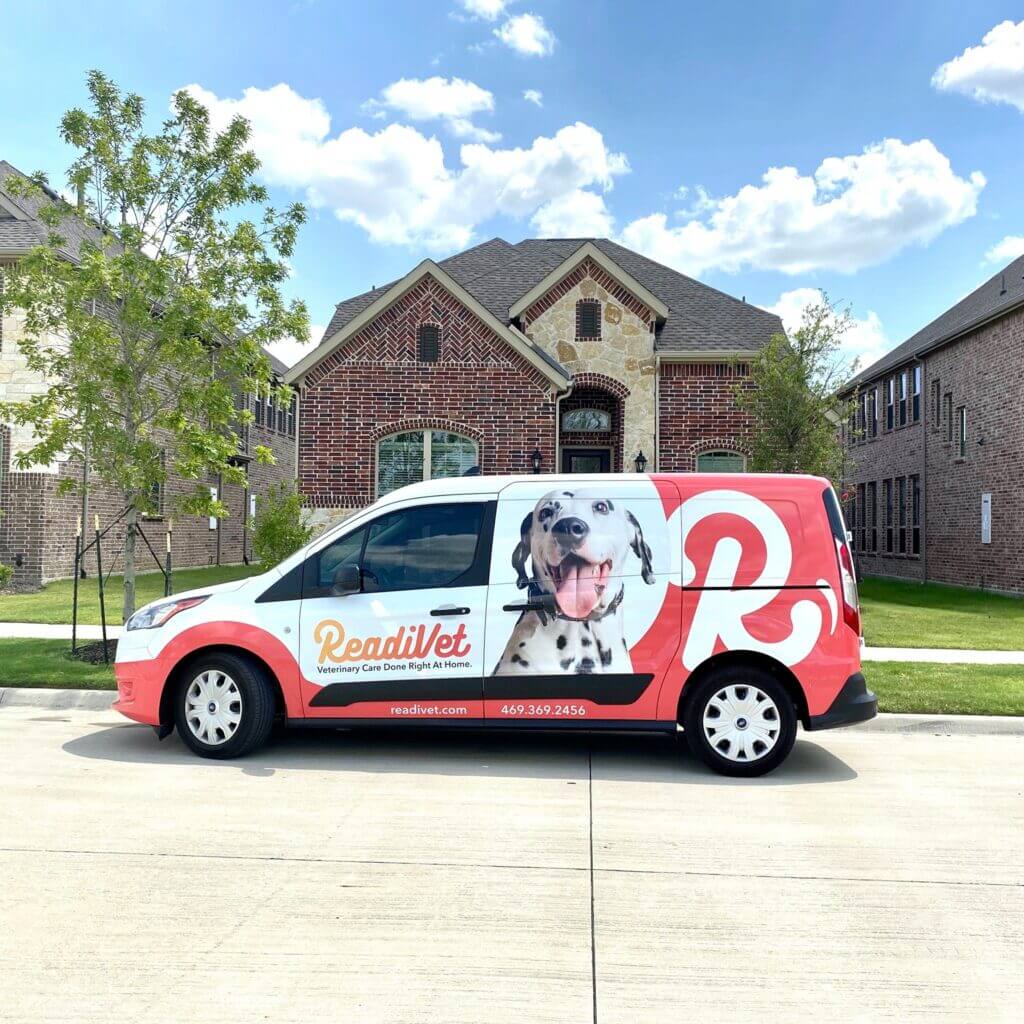 ReadiVet is not your ordinary vet. The fast-growing company is mobile, caring for pets in customers' homes to make the experience stress-free. But their unique approach also comes from how they use technology to fundamentally change how veterinary care is delivered. Heymarket and business texting are a critical part of that.
Here's how ReadiVet is revolutionizing home veterinary care, and how Heymarket has helped them deliver a customer-centric approach that helps both pets and people.
The Challenge: Seamless and Scalable Features

Based in the Dallas area and quickly expanding, ReadiVet knew from its launch in 2018 that it wanted to do things differently. Despite customer preference, brick and mortar vets traditionally have an aversion to communicating via text messaging with customers, said CEO Landon Lawson. ReadiVet seeks to modernize the industry by putting the customer at the center of the experience. Caring for pets in their home environment is one piece of this. They also knew they needed seamless communication between pet owners in their homes and ReadiVet's veterinarians out in the field. 
Delivering that personalized and seamless experience had many requirements. ReadiVet needed:
To quickly respond to clients before and after their visit

To efficiently route messages to the right veterinarian

To collaborate between team members while they were on-the-go to clients' homes

To manage expectations about their service hours when they weren't in the office

A repeatable way to deliver detailed instructions based on different care situations 

A scalable solution that would grow with their company
"These days, there's a certain expectation from the general public that you're able to communicate with people via text message. For us, that was really important," Lawson said.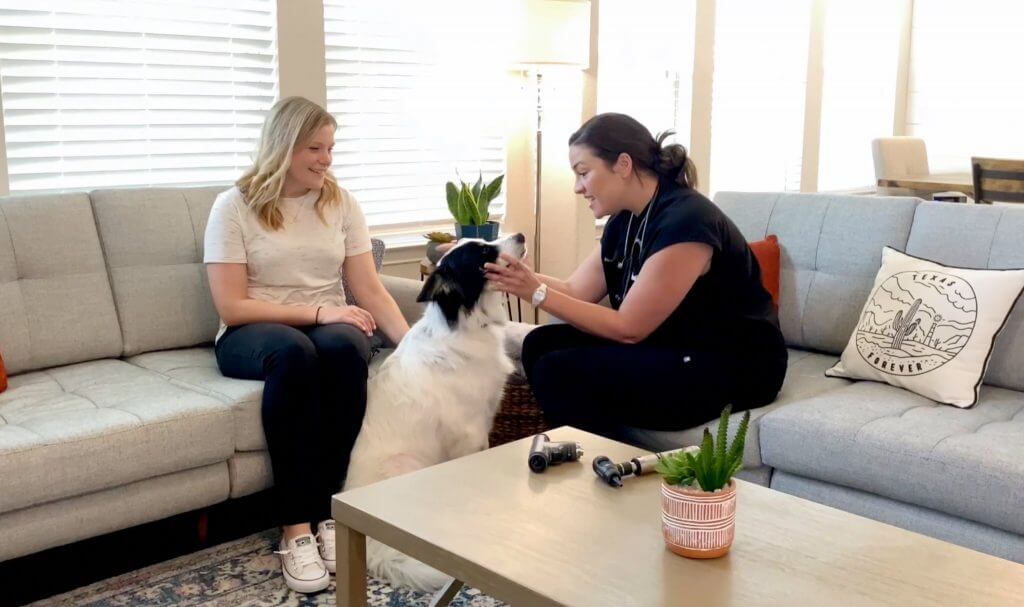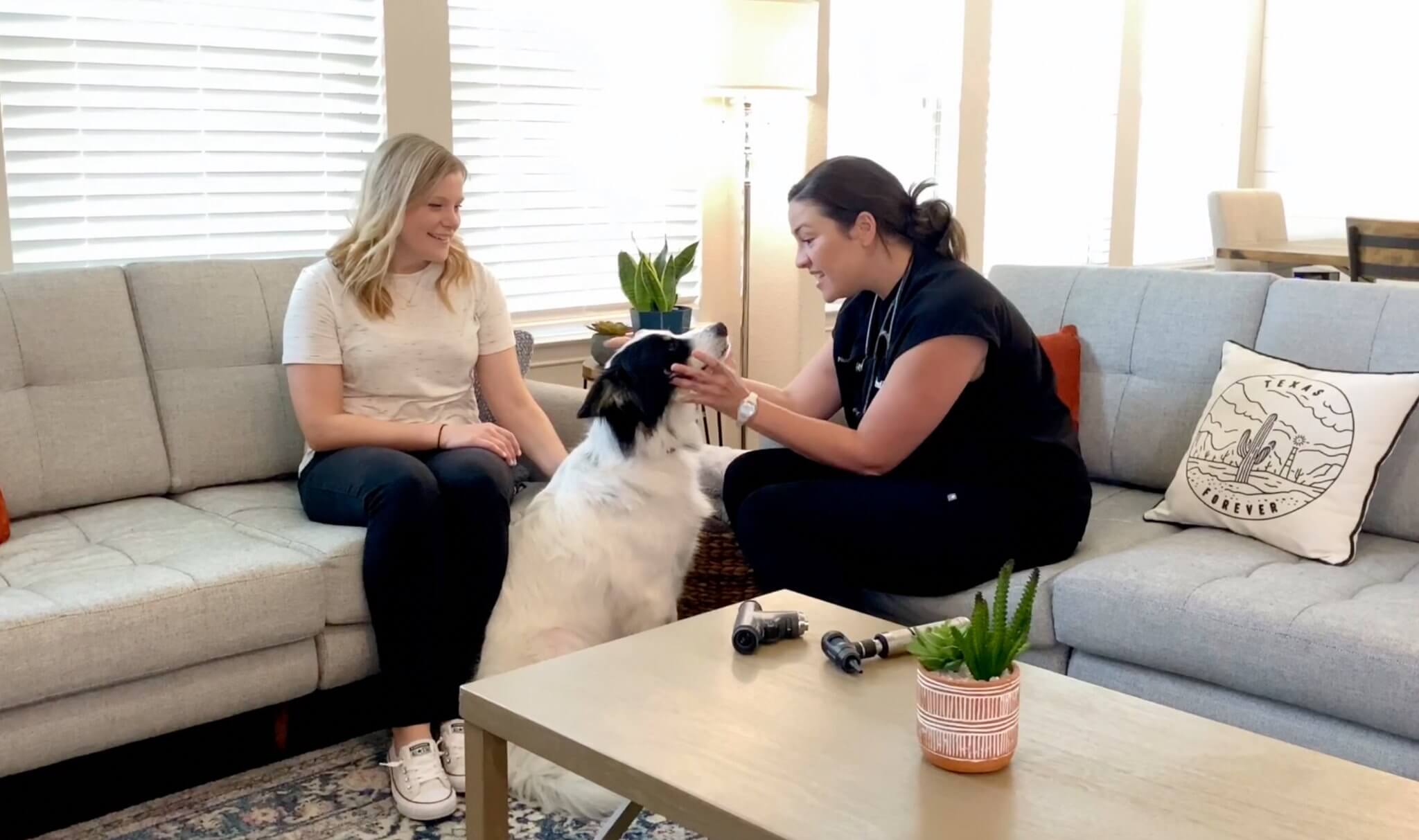 The Solution: Delivering Game-Changing Communication
ReadiVet tried a series of business texting solutions, but none of them offered the depth of features to execute on their customer experience vision. Then they found Heymarket. After 15 months using the platform, they rely on these key features to deliver a seamless experience:
Auto-replies are essential for ReadiVet. The company offers full-service primary care during business hours, and needs to communicate with customers to seek emergency care if they text in with an urgent problem after hours. ReadiVet uses after-hours auto replies to share critical information with customers who text in outside of business hours. This ensures they seek the right care while setting boundaries for the team.
"Automatic responses have been critical for us to communicate to our clients. They want to know as quickly as possible. We're able to do that very easily within Heymarket."


—Landon Lawson, ReadiVet CEO
Productivity and collaboration features. The busy team quickly routes incoming messages to the right veterinarian or technician using assignments. In the spare moments they have between driving to appointments, veterinarians use private comments to ask their colleagues questions directly from the text conversation. "It improves efficiency and the response time to the client, which is the most important thing," Lawson said.
Templates allow the team to attach detailed information about dietary recommendations, post-visit instructions, and how to determine whether they have an emergency—all without having to re-type anything. The veterinarians often send these while they're still at a home visit, ensuring clients have immediate access to the information they need.
"It saves an enormous amount of time for our providers. Customers love it because they're not sitting at home expectantly waiting for someone to get back to them."


—Landon Lawson, ReadiVet CEO
Being able to text with customers before and after their vet visit has been crucial for customer satisfaction, Lawson said.
"We say that we win before we even walk in the door, because of how differentiated the service level is of what we do. After we've left the appointment, Heymarket continues the convenience and responsiveness that you don't get in a lot of businesses. And when it's something as critical and important as your pet, you want as quick a response as you can get. Heymarket helps us do that."
Conclusion: A Scalable Business Texting Solution
ReadiVet is growing quickly. They completed Series A fundraising in 2021 and will be expanding to other locations in Texas and beyond. With that, they need easy-to-implement tools that can scale with them without heavy training. Lawson said he's excited to use Heymarket to grow fast with them. They currently send 10,000-12,000 texts per month to clients and expect that number to keep expanding. They'll continue to integrate Heymarket into new software solutions they take on to manage other areas of their business. 
"Whatever you do, don't mess with Heymarket."


—Landon Lawson, ReadiVet CEO
"Given the nature of our business and how we're challenging the way people access veterinary services, it's the one piece of software that everybody on the team says, 'whatever you do, don't mess with Heymarket.' It fills the function of what we need so well, and it's beautifully designed. It's feature-rich, but you don't have to have a PhD to figure out the features. It's been a great tool for us."
Want to learn more about how Heymarket can scale with your business as you grow? Schedule a demo with our team.