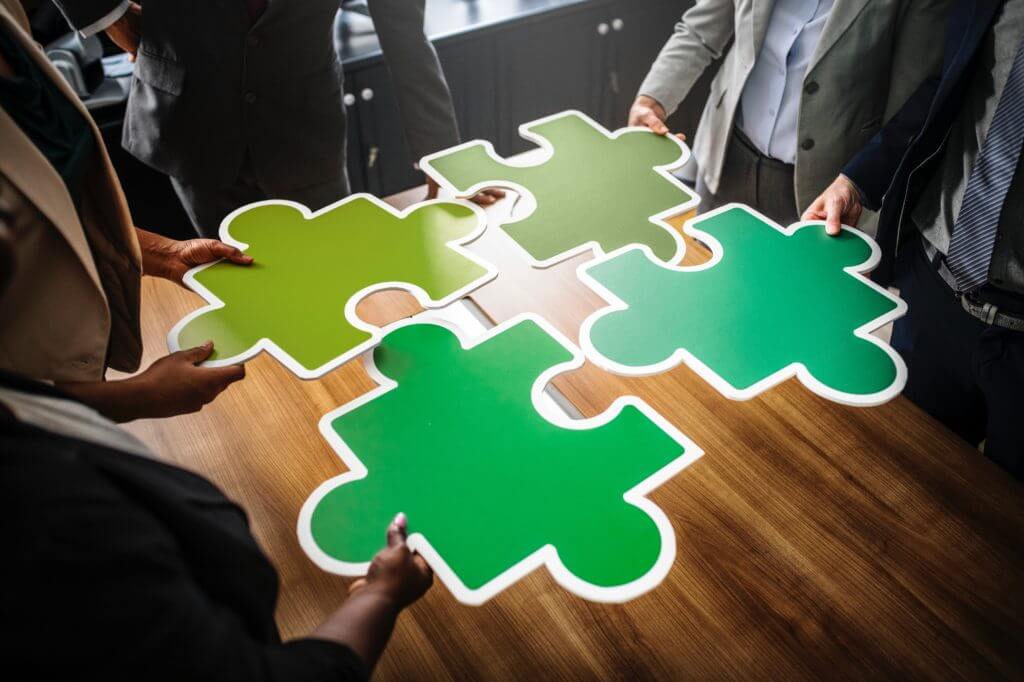 Once you've decided that texting is the right fit for your company, the next step is choosing your business text messaging platform. While there are certain features that your business texting app should have, some are especially important—like SMS integrations.
If your business is like most others, your teams probably love to use certain apps that streamline internal communications, encourage fast customer service resolutions, and simplify customer data organization. It's important to leverage the valuable data spread across these apps with business text messaging. However, juggling all these apps and their data can be difficult, especially if you're adding a new SMS app, too. That's where integrations come in.
SMS integrations connect businesses' most-used apps, empowering teams to leverage data from existing platforms and integrate text messaging into existing workflows.
While there are many integration possibilities, here are the 9 that your business texting app should be able to support, from Slack SMS to Zendesk SMS integrations.
#1: Internal Chat App SMS Integrations
Excellent communication skills are the foundation of any successful team, which is one reason that businesses have begun to invest in advanced chat apps for their employees. Options like a Slack SMS integration empower businesses to send and receive text messages or monitor customer support, operations, and sales messages without ever leaving Slack. Best of all, customers never have to install these apps, and instead receive normal SMS or Facebook messages from agents.
App integrations should include: Slack SMS, Microsoft Teams
#2: Email-based Customer Service Platforms
Business email and text messaging do not have to be competing channels. In fact, they work best together. A top-of-the-line business text messaging platform will be able to fully connect with email-based customer service platforms; look for options such as a Zendesk SMS integration that empowers you to read and reply to messages, check customer-facing emails, and track all chats from the Zendesk agent interface.
App integrations should include: Zendesk, Help Scout 
#3: OTT Messaging SMS Integrations
Over-the-top (OTT) messaging, or messaging that works over data channels (instead of SMS), is growing more and more popular. For example, over one billion messages are sent between consumers and businesses on Facebook Messenger each month. More and more customers expect to be able to reach businesses via their search results or maps using Google's Business Messages or Apple Business Chat. Customers want to message businesses from the app they're most comfortable with, which is why it's important for business text messaging platforms to support multiple messaging channels. These platforms often provide a unified inbox for SMS and OTT messages, productivity features (like shared inboxes, scheduled messages, and reminders), and enterprise-grade administrative controls.
App integrations should include: Facebook Messenger, WhatsApp, Google's Business Messages, Apple Business Chat
#4: Document Systems
When managing customer service systems, customer service agents often have to share quotes, installation instructions, forms, and other documents. In the past, they've had to email this information, but with document system integrations, they can keep communications within a single channel to streamline operations. This is even more common with modern, cloud-based document systems (like Google Drive and Dropbox) that can create secure, textable links for documents. Ensure the business text messaging app you use allows agents to send documents from both cloud-based and computer-based systems.
App integrations should include: Google Drive, Dropbox, PDF, QuickTime
#5: Voice Platform SMS Integrations
Thirty-seven percent of customers expect to be able to contact the same customer service representative no matter the channel they use. That's why many businesses find that using a combination of phone calls, email, and business text messaging works best for customer communications. Businesses can simplify this omni-channel approach by text-enabling existing landline and other numbers, so that customers can contact the same number by either text or call. Text-enabling a number should be a seamless, online process that won't disrupt your existing voice service. It can typically be done in less than a 1-2 days, although that depends on how quickly your existing carrier releases the SMS portion of your business number.
Integrations should include: Landlines (Comcast Business, Time Warner, Cox, CenturyLink, Frontier), VoIP (RingCentral, 8×8), and any toll-free numbers
#6: Cloud Call Centers
Cloud call centers are an integral part of high-tech customer service and operations, empowering teams to manage customer calls voice-to-voice. If your business text messaging app enables your customers to text into your cloud call center number, you'll encourage customers who don't want to talk over the phone to reach out via text message. Texting is also a great way to empower agents to send follow-up surveys and text back with answers instead of calling back, which can be time-consuming. Additionally, business text messaging solutions should be able to provide exportable reports and KPIs that can easily be combined with voice call center reports.
Featured app integrations should include: Aircall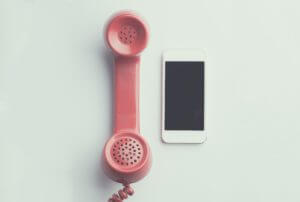 #7: Mobile App SMS Integrations
Given that people today are always on their phones, it should come as no surprise that the average person launches at least 9 mobile apps each day. Because apps are so popular, it makes sense that your teams might want to take care of business through them. Ensure your business text messaging platform makes their app available on mobile devices for on-the-go service. These mobile apps should be native (not web-based) for reliable service, able to seamlessly sync with the web-based desktop app, and able to provide each user on your team with their own username and password for security purposes.  
Featured app integrations should include: Native iOS app in the App Store, Android app in Google Play
#8: Websites
Your business texting platform should integrate with your website, making business text messaging easier for customers—no matter the device they use. For example, you should be able to set up a widget on your website that empowers customers to text your business with a single click. When clicked on a desktop web browser, the widget should empower users to opt in to texting services and enter their phone numbers; when tapped on a mobile web browser, the widget should prompt native SMS apps to open with your business's phone number already included.
Featured app integrations should include: Squarespace, WordPress, and Weebly
#9: CRM Systems
CRM systems contain one of your business's most valuable assets: customer data. Having all this data in one organized system is very useful to business teams—but it's even more useful if you can use this data within your other platforms to improve operations management. Ensure your business texting app features CRM system integrations so that your contact information can sync between the two apps with ease. It's also critical to leverage existing, valuable contact custom fields in your CRM within your business texting service. The platform can, in turn, use those custom fields as merge tokens to dynamically insert customer information into messages to personalize them.
App integrations should include: Clio, Salesforce.com, Hubspot
Looking for a platform that offers these integrations and more? Try Heymarket's free trial today.