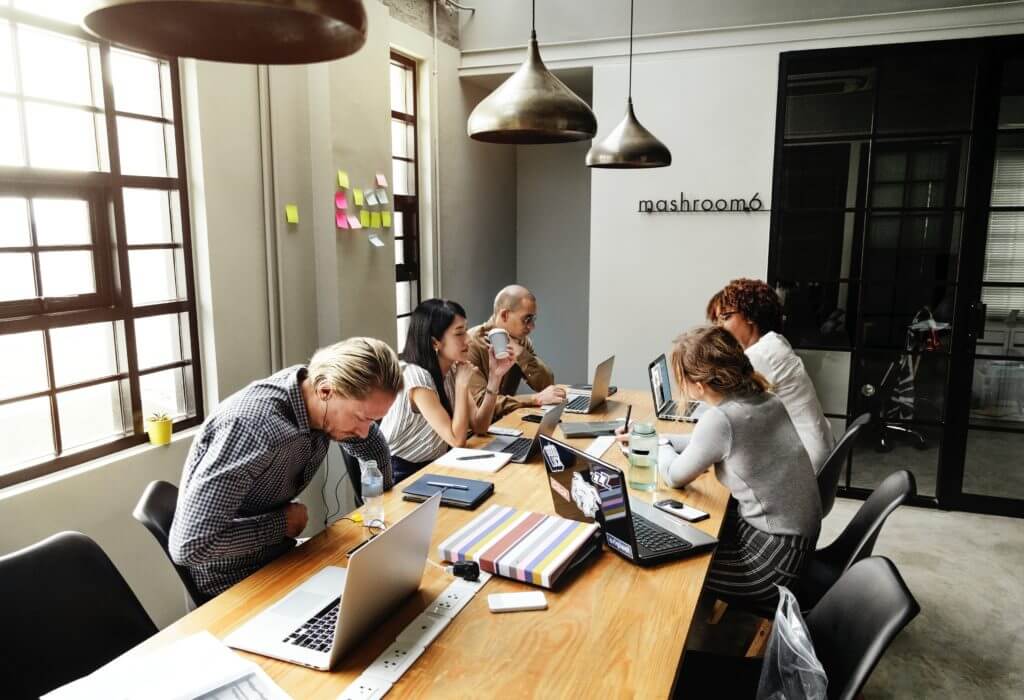 Businesses love Zendesk because their solution has dramatically simplified customer support. But since the company was founded in 2007, the way we communicate has changed.
Now, customers predominantly communicate through messaging systems. In fact, 97% of Americans text at least once a day and popular apps Facebook Messenger and Whatsapp have a combined 2.8 billion monthly active users.
Used to fast and convenient messaging capabilities, customers expect to engage with businesses through these channels.
That's why we're excited to announce that Heymarket is now integrated with Zendesk, adding business texting capabilities to its vast offerings.
A New Avenue For Customer Communications
With this new Heymarket and Zendesk integration, customers can easily reach your business via text message. If you already have a landline or toll free number, Heymarket can easily SMS-enable your original number while maintaining your voice service.
When any customer communication—through email or text message—is sent to your business, agents will be able to view both formats in a single, unified inbox. They will then be able to reply to customer text messages from within Zendesk. The customer will receive the message as a normal SMS.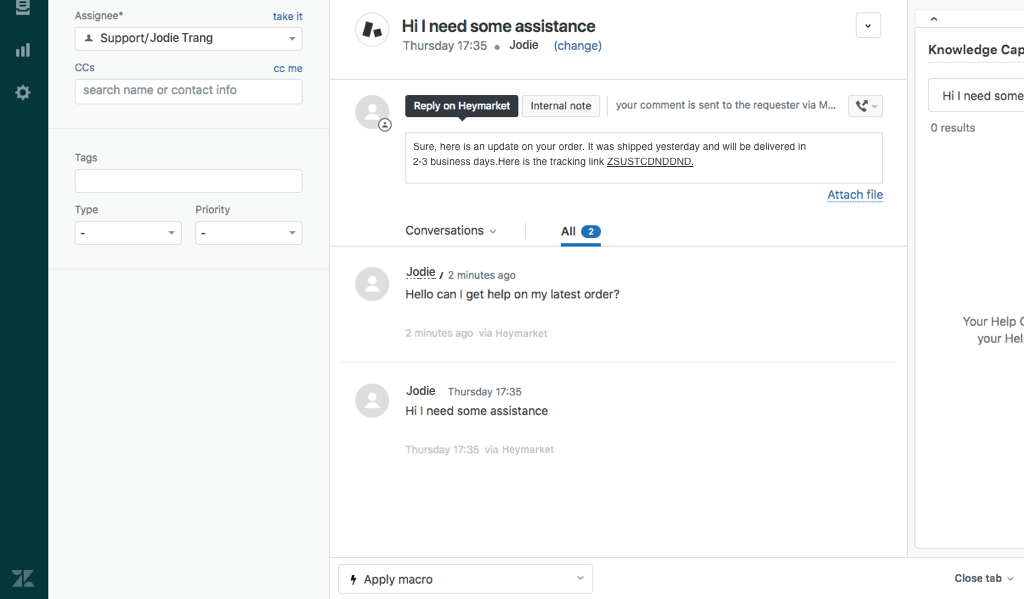 Advanced Features For Streamlined Services
Heymarket includes a number of advanced features that simplify many aspects of your business, from troubleshooting with customers to confirming appointments.
Incoming texts land in shared inboxes. Team member assigned to that shared inbox in Heymarket will be able to view them and respond. Specific chats can be manually assigned to individuals or assignments can be automated.  
Team members can send highly personalized templates to lists or individuals using custom fields to maintain brand voice while speeding up response times. Campaigns and automations are also useful, allowing agents to set up specific triggers and actions that streamline repetitive tasks.
To access these advanced features and more, agents only have to click the Heymarket widget from within Zendesk. That's right: agents only need to sign into a single app, Zendesk, to answer all customer requests with these newly combined features.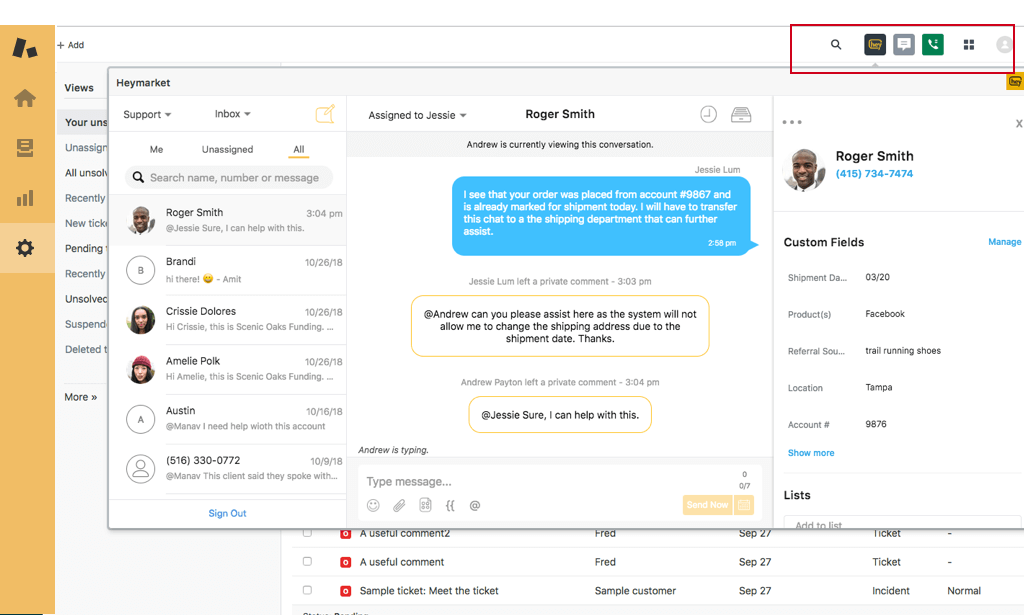 An Integration Resulting In Unique Advantages
The Heymarket and Zendesk integration offers unique advantages to businesses:
A true, omnichannel customer support solution

that includes email, text messaging, and many more capabilities. Your agents will be able to receive inbound requests from a variety of channels yet work from a single interface.

Native iOS and Android apps that work in sync

with business text messaging in the Zendesk agent interface. Your agents can read and reply to business text messages even when they are away from their desks.

Enterprise-grade features

that Zendesk customers expect: multiple teams, roles and permissions, incorporated reports, and automations.

Built-in customer outreach

so your team can follow up with multiple customers at once. Campaigns and automations simplify follow-ups, including customer satisfaction feedback requests, NPS surveys, appointment reminders, and much more.

Flexible pricing

allows you to add unlimited agents to Heymarket without incurring additional charges. The Heymarket monthly subscription price is based on the volume of text messages used each month.

Integrations

can SMS-enable existing tools such as Slack, Facebook, G Suite, and websites with the Heymarket widget.
Get started with easy, step-by-step instructions in this help article.