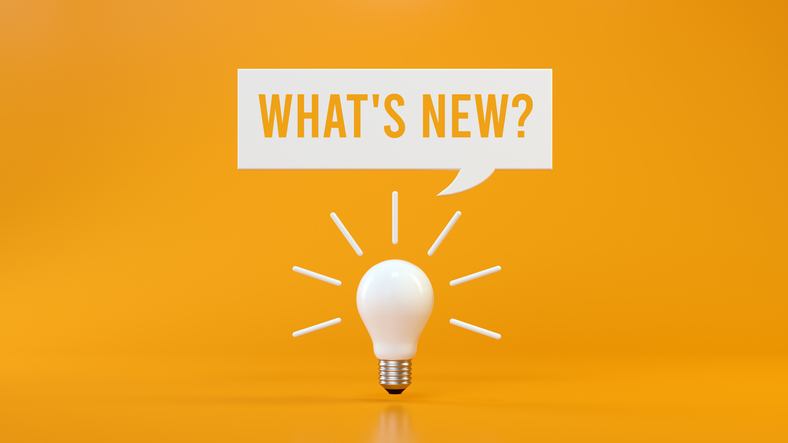 When it comes to customer engagement strategies, eCommerce businesses have to work extra hard. In a crowded online market where customers are increasingly prioritizing brand trust, service, and ease, eCommerce companies that focus on engagement are better placed to retain customers. Use these five new business text messaging tools to boost eCommerce customer engagement and form long-lasting relationships. 
Feature #1: Chat-Based SMS Surveys
One of the best ways to engage customers is to ask them what their opinions are. Plus, it's a great way to find out the best ways to engage them in the future. With new chat-based SMS surveys, you're more likely to get a response. 
These new business text messaging surveys:
Exist entirely within chats, so you don't have to send links to third-party websites

Offer an initial number-based question, then a freeform open-ended question so customers can provide the level of feedback they have time for

Are automated, meaning you can press "send" and surveys will automatically send the initial question, follow-up question, and a polite thank-you note (that you write yourself)
Sleek and streamlined, chat-based SMS surveys help you start conversations and gather customer opinions quickly—without costing you extra legwork or time. 
Feature #2: Shopify SMS Integration
There's a good chance you use Shopify to run your eCommerce business. The new Shopify SMS integration empowers you to seamlessly connect with customers throughout their customer journey. 
The integration:
Syncs data across platforms, so both your Shopify and business text messaging platform contain the same accurate

customer

data 

Lets you create

SMS drip campaigns

, so you can regularly reach out with eCommerce customer engagement content 
Consistency is key when it comes to eCommerce customer engagement. Reaching out to customers continually through Shopify SMS encourages them to start a rapport with your team.
Feature #3: Instagram Messaging 
Your customers have their favorite messaging channels. The more channels you offer them, the more likely they'll feel comfortable reaching out. Instagram Messaging is the newest enterprise-supported channel on the block. 
Using Instagram Messaging with business SMS: 
Sends Instagram messages to your business text messaging platform's

shared inbox

, so you can read all customer queries in one place

Allows you to automate during-hours and after-hours auto replies, so customers know you've received their messages 

Empowers you to send follow-ups after ticket resolutions, so you can let customers know you care about a long-term relationship
Offering Instagram business messaging is a great way to expand your reach. More customers are likely to want to connect with you, boosting overall eCommerce customer engagement. 
Feature #4:
Channel-Specific Automations
Customers don't use messaging channels the same way. For example, customers are more likely to ask about the behind-the-scenes operations (like how you sourced your products or came up with your brand mission) through Instagram Messaging than through native SMS. When messaging with customers at scale, you don't want to have a one-size-fits all approach. That's why you need the ability to create automations based on messaging channel.
The feature allows you to create automations for each channel, so you can create appropriate auto replies and FAQ responses. Successful eCommerce customer engagement is about sending the right content at the right time. Now, you can calibrate the right automations for each channel. 
Feature #5: Automation Filters
Automations help you send eCommerce customer engagement content on your preferred schedule without your direct supervision. They can save you a lot of time while helping you reach more customers. Now, you can add automation filters to make them even more effective. 
Automation filters:
Allow you to add up to three filters per automation

Let you apply And/Or logic to determine what automations do and when they do it, based on the situation
When it comes to customer engagement strategies, eCommerce brands will find that automation filters level up their content. For example, you may decide that new customers will receive an automated during-hours response that thanks them for reaching out while long-term customers will receive a more personalized response that references their loyalty statuses. These small touches create a VIP customer experience, increasing the chances they'll reach out again. 
Want to stay up to date on the latest eCommerce customer engagement tools? Check out our blog.