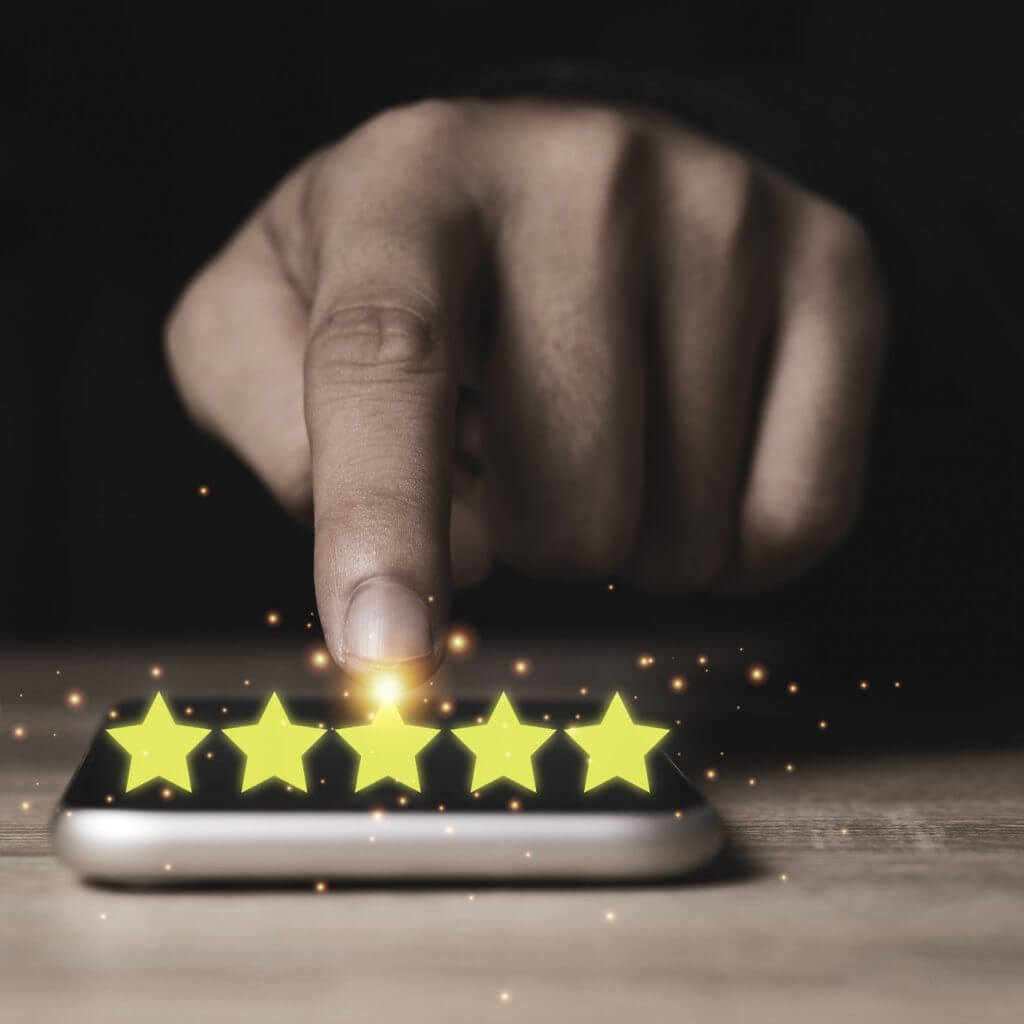 You need to create a seamless experience if you want more customers to respond to your feedback surveys. That's exactly why you should use chat-based SMS surveys—and take the time to ensure that you've mapped out your questions carefully. 
How Do Chat-Based SMS Surveys Work?
Cutting-edge business SMS platforms let you send seamless, chat-based SMS surveys—surveys that take place directly in the text conversation. These surveys have three key components: the opening question, follow-up question, and closing message. 
The opening question typically contains a request for customers to review your services on a numbered scale. The follow-up question is an open-ended feedback request that customers can respond to using free text. Finally, the closing message thanks customers for their participation.
So how do chat-based surveys work? As soon as you send the initial number-based opening question, customers can reply. Then, your business SMS platform will automatically send the open-ended follow-up question. After customers respond to that follow-up question, the platform will send your closing message. If your customer responds with another question (or any invalid survey response), your platform will automatically close the survey and notify the agent as if it were a normal message.
Below, we've listed examples of each of the three survey components (opening question, follow-up question, and closing message) to help you create your own chat-based SMS surveys. Feel free to tweak and use any of them you like.
Opening Question Examples
There's a good chance your business SMS platform will require your opening question to be number-centric. That way, it's easy for your platform to send follow-up questions based on the numbers that customers respond with. Your opening question should be clear and simple to encourage fast replies:
How would you rate your latest order from Patroclus's Pizza? Give us a rating from 1 (unsatisfied) to 5 (satisfied). 
Did you enjoy your experience with RiverSwift Software's customer support today? Answer from 1 (not enjoyable) – 5 (enjoyable). 
Thank you for bearing with me as we resolved your account problem. How was your experience? Reply with a number from 1 (bad) – 5 (great). 
Follow-Up Question Examples
Your business SMS platform should be able to send a follow-up question after customers respond with their initial numbers. For your chat-based SMS surveys, create a follow-up question for every numbered response. Make your questions open-ended so that customers can send along any feedback they think is relevant: 
That's great to hear! Is there any additional feedback you'd like to share? 
We're glad you enjoyed your order. Anything we can do to make future orders even better? 
We're sorry to hear that. We strive to give each guest at Peace Tree House a relaxing experience. How can we improve for your future visits? 
We're sorry that your experience wasn't up to par. How could we have made it better? 
We're so sorry to hear that. Why was your experience so poor?
Using Closing Messages in SMS Surveys
After customers respond to the follow-up question, your platform can automatically send a final closing message. This closing message is critical to the chat-based SMS experience. It's an opportunity to close out conversations on a positive note and reinforce your branding. Keep it short, clear, and cheerful:
Thank you for responding to our survey. Your feedback is valuable to us. Have a great rest of your day! 
Home Team Wellness is grateful for your feedback. Be well, and text us if you have any questions! 🍃
Thanks so much for sharing your feedback! We look forward to seeing you at High Place Shoes in the near future. 
Want to learn more about chat-based SMS surveys? Check out our blog.