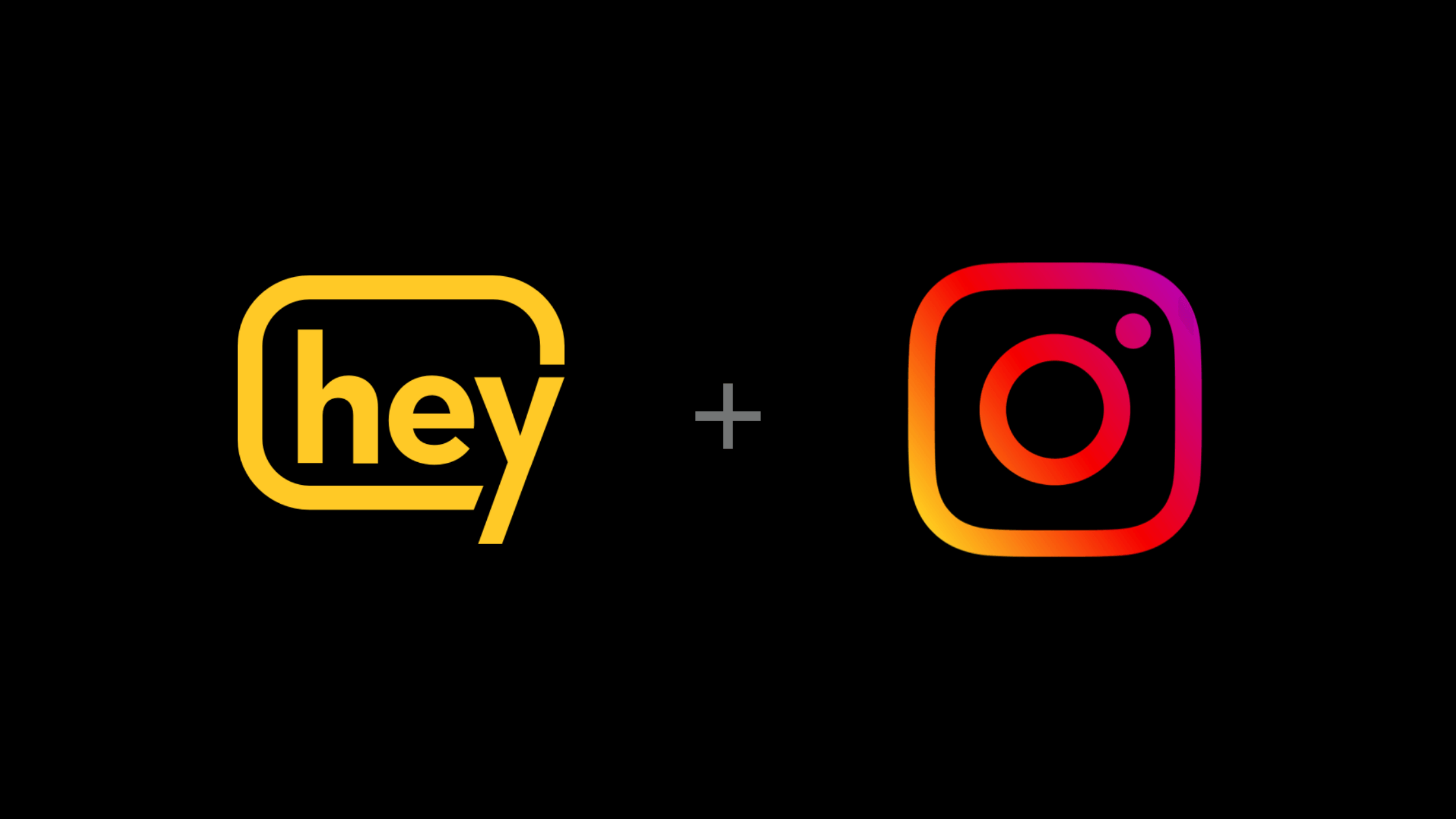 If your business uses Instagram Messaging, you know how effective it is for reaching customers during their buying journey. After all, eight out of 10 people use Instagram to research products, and just as many want to have authentic conversations with brands. Instagram Messaging's surge in popularity illustrates just how much customers rely on messaging when they shop. 
Until now, brands had to manage their Instagram Messaging conversations separately from the enterprise tools they use to stay productive every day, such as their CRM. Switching between platforms slowed team members' productivity, making for longer response times and a less personalized experience. Brands also lacked insights into their Instagram Messaging to help them improve and scale their workflows.
To address these challenges, Heymarket is excited to announce our support for Instagram Messaging. Now, businesses can fully integrate their Instagram Messaging conversations into their existing tools and workflows alongside their other communications channels. 
Create Personalized Connections
The announcement builds off the new Messenger API for Instagram, launched today at Facebook's Developer Conference, F8 Refresh. The powerful API links Instagram business accounts with Heymarket, bringing improved team productivity and enterprise-grade administration to Instagram Messaging.
Brands can sync Heymarket directly with their CRM, eCommerce platform, and business apps, bringing all of their customer information, including custom fields, into each Instagram Messaging conversation. With a full view of each follower's preferences and purchase history, teams can deliver a more personalized experience when customers reach out on Instagram. 
"We are thrilled that Heymarket is launching their support for Instagram Messaging. The Messenger API for Instagram is now available for all developers who make it possible for brands to improve and enhance messaging experiences with customers," said Konstantinos Papamiltiadis, VP of Platform Partnerships at Messenger from Facebook. "By integrating the Messenger API for Instagram, businesses and developers can effectively scale messaging workflows to better own the customer experience and build more authentic relationships."
"We're excited to launch our support for Instagram Messaging," said Amit Kulkarni, CEO and Co-Founder of Heymarket. "By linking Instagram and their SaaS apps, businesses can provide better customer service and transform their Instagram engagement into sales, customer insights and growth. Heymarket makes that possible all within one streamlined interface."
Improve Response Times
When inbound messages get overwhelming, businesses can use Heymarket for Instagram Messaging to speed up response times. Teams can assign chats to specific members and use private comments to collaborate in real time on an Instagram conversation. They can leverage scheduled messages and auto-replies to greet customers, communicate business hours and answer questions.  
Heymarket also enables brands to have Instagram Messaging conversations using business accounts instead of personal accounts, keeping work and personal life separate and teams focused. 
Intuitive Tools for Enterprise Messaging
Heymarket brings enterprise-grade administration to your Instagram business account. These powerful tools help you scale your operations while being intuitive enough for team members to leverage immediately:
Integrations: Heymarket creates integrations with SaaS apps, including Shopify SMS, Salesforce SMS, HubSpot SMS, Zendesk, Help Scout, and Slack SMS. Using Zapier or Heymarket's API, Heymarket integrates with thousands of other business apps. 
Reports

help teams track usage and engagement on Instagram and all other channels to understand which message strategies are most effective. They track team productivity to inform staffing, training and resource allocation. 

Automations

streamline customer responses and internal workflows. Teams can set up actions that automatically trigger from message keywords, timing and more. For example, you can automatically route incoming messages to specific team members. 

Omnichannel

capabilities allow you to read and respond to messages from every channel you use in one place. Chat with customers from one shared inbox for

Instagram Messaging, SMS, Facebook Messenger, WhatsApp, Google's Business Messages, and Apple Business Chat. 

Security:

Heymarket is SOC 2 Type 2, TCPA and HIPAA compliant, ensuring the highest level of data security. 
Get Started With Heymarket for Instagram Messaging
To use Heymarket's support for Instagram Messaging, brands must have a Facebook-approved business account on Instagram, a Facebook Page, and a Heymarket subscription.
To learn more or to see Heymarket in action, schedule a demo with one of our growth advisors.