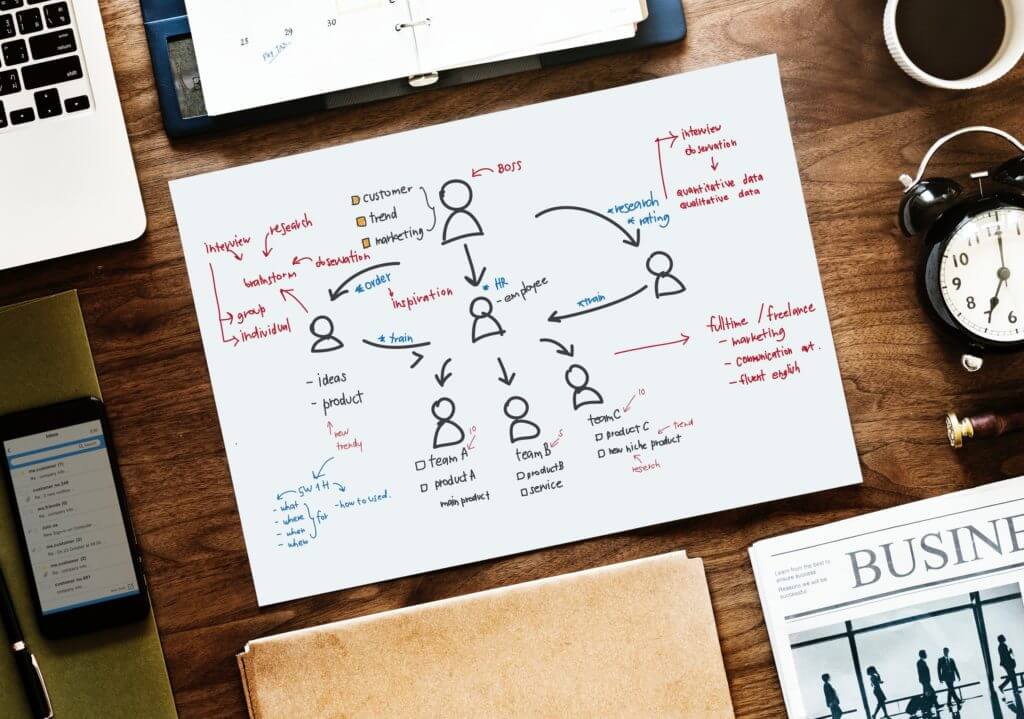 Since their inception in the early 90s, commercial customer resource management (CRM) systems have become critical for successful businesses across all industries. They help companies organize and gain insights into customers on a large scale. But even though cloud-based CRM systems have been adopted by 90% of businesses with 10 or more employees, many of those businesses aren't aware of the useful integrations they could be using to boost performance—especially the powerful SMS CRM integration.

An SMS CRM integration empowers businesses to personalize their communications further, streamline workflows, and, ultimately, improve their customer service.

Read on to learn what exactly an SMS CRM integration is, what it can do, and the many use cases that can help your business thrive.   
What Is an SMS CRM Integration, Anyway?
Simply put, a CRM SMS integration is when your business texting platform and CRM system are connected via their APIs. With an SMS CRM integration, the two platforms can speak to one another, enabling them to share and sync data. 
Pro tip: CRM SMS integrations aren't the only SMS integrations out there. Almost any modern web app with an API should be able to connect with any other web app. With this, you can integrate your SMS platform with an email platform, a customer service platform, social media channel, and many more cloud-based systems.
What Can an SMS CRM Integration Do? 
Because an CRM SMS integration allows the two systems to speak to one another, it enables your business to:
Text customers directly from within your CRM system. All you have to do is click on the mobile phone number listed by a customer's name, and a small chat window (a widget) will pop up. In this window, the customer's number and name will automatically populate, allowing you to immediately send a text message to him or her.
Sync contacts. With an SMS CRM integration, your CRM system will no longer have to work in a silo. When you add or edit contacts and custom fields in your CRM system, they will automatically update in your business texting platform; when you add or edit contacts and custom fields in your business texting platform, they will automatically update in your CRM, ensuring that your CRM reports have the most recent data. Top business text messaging platforms can even log SMS to your CRM for additional record-keeping, which is especially useful if reports, dashboards, or machine learning capabilities are built into your CRM.
Add SMS to your CRM workflows. The most popular CRM systems have powerful workflow features, like email drip campaigns and sales force automation (SFA). With an SMS CRM integration, workflows can now include text messaging as a trigger or action. These SMS automations are possible via direct, app store integrations, custom integrations with native REST-based APIs, or an additional tool like Zapier.
Pro tip: CRM custom fields can be used to segment contacts into lists, so you can send highly personalized SMS to targeted audiences.
Why Are CRM SMS Messages Powerful? 
Business texting is already a powerful tool. Text messages have an impressive 98% open rate and are responded to within 90 seconds on average. Customers enjoy business texting because it comes from a channel they enjoy using; 89% of consumers prefer to connect with businesses through messaging.
CRM SMS is a powerful addition for businesses, allowing teams to leverage existing contacts and quickly reach out to them in an automated, but personalized fashion. With the additional personalization that a CRM SMS integration provides, businesses can expect to see even more texts opened and responded to by customers. Customers, on the other hand, will experience higher levels of satisfaction, as they will be using a preferred channel with a personal touch. 
Pro tip: Another way to increase the personalization of messages is by capitalizing on custom fields. Advanced business texting platforms can dynamically insert the custom fields from your CRM as merge tokens into each message. It's an efficient way to personalize each message. 
What Are Some SMS CRM Use Cases?
An SMS CRM integration is useful in many situations, in teams ranging from customer service to business operations. Some of the top uses include:
Customer service. Savvy businesses will use the SMS CRM integration in their daily workflows to streamline systems. For example, customer service agents can easily set up automations that send text messages after triggers. Once a ticket is closed, they can have their business texting platform automatically send a CSAT survey request. 
Sales closeouts. Maintaining a strong customer relationship is key to closing sales. With an SMS CRM, salespeople can quickly identify and reach out to customers who need to be re-engaged—all within a single platform. If they finish an online customer meeting, salespeople can automatically send the customer a text with a link to schedule a follow up. 
Outreach campaigns. While SMS marketing campaigns should be used only in situations where they can provide value, businesses can use CRM SMS integrations to initiate outreach campaigns. With customer information, including history and personal data, on hand, marketers can quickly send customers relevant product tips, offers, and event information to engage them. 
Business operations. Many operations teams manage their delivery or in-field staff, which means they often have to relay messages between those teams and customers. With an SMS CRM integration, operations teams can receive the in-field message, open their CRM, review customer information, and relay the relevant information immediately. 
Pro tip: Enterprise-class SMS customer service platforms empower businesses to create automations that trigger based on keywords. For example, a person who texts in the word "opt in" might receive a different automated message than a person who texts in the word "return." Customers can be automatically added into specific lists and uploaded to CRMs as well. 
How Can You Set Up an SMS CRM Integration?
With the right text service for business, setting up your CRM SMS integration should be fast and easy. Most platforms will natively integrate with various CRM tools such as Salesforce.  Alternatively, your texting platform should provide a Google Chrome extension that text-enables any web-based CRM.
Pro tip: Look for a business texting platform that exists in common business app stores. High-quality platforms will be available in marketplaces like Salesforce AppExchange, the Chrome Web Store, and the business category of the Apple App Store. 
Need assistance setting up your SMS CRM integration? We'd love to help.