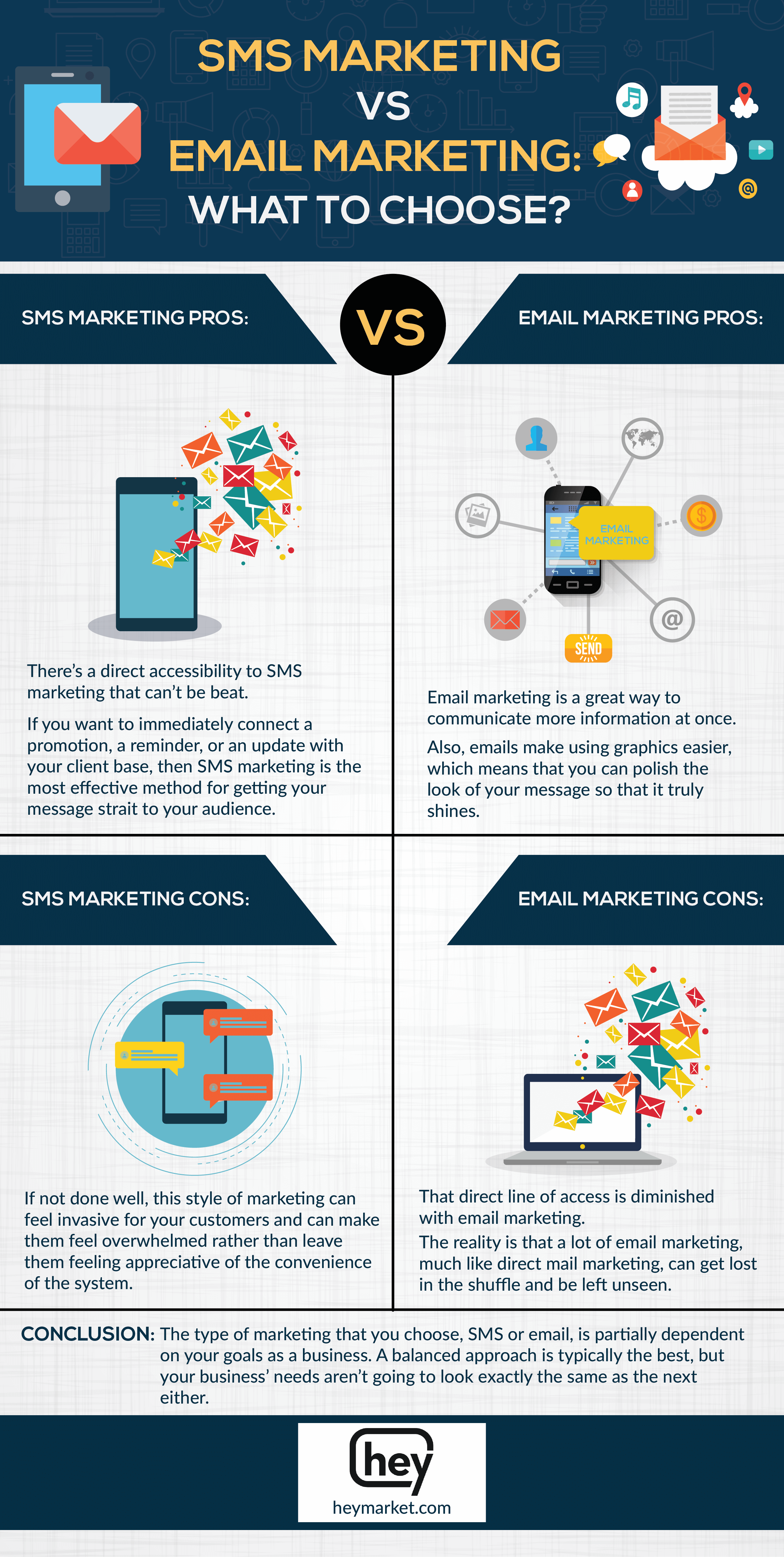 Effective marketing strategy is an ever-evolving realm in the modern age. You want to make sure that your business is taking advantage of relevant strategies for connecting what you have to offer with the potential clients out there. With such a stark increase in the white noise of marketing campaigns across the board, how do you make sure your business stands out and connects? Diversifying your strategy may be an important consideration to make in that journey, including SMS and email marketing campaigns.
Which of these two strategies are best for what you need, though? You may need to consider your goals to answer that.
If you're on the hunt for the perfect partner in strategizing your marketing campaigns, heymarket is a top-notch provider of perfectly integrated SMS marketing campaigns and employee management systems. Their award winning mobile app provides you the management tools you need to stay connected as a business team, communicate strategies and ideas, and translate that information accessibly to your customer base when you want to get a specific message across. Their SMS services provide you that direct client access and can help you with increasing sales and boosting overall customer satisfaction as a business, no matter what your industry is.