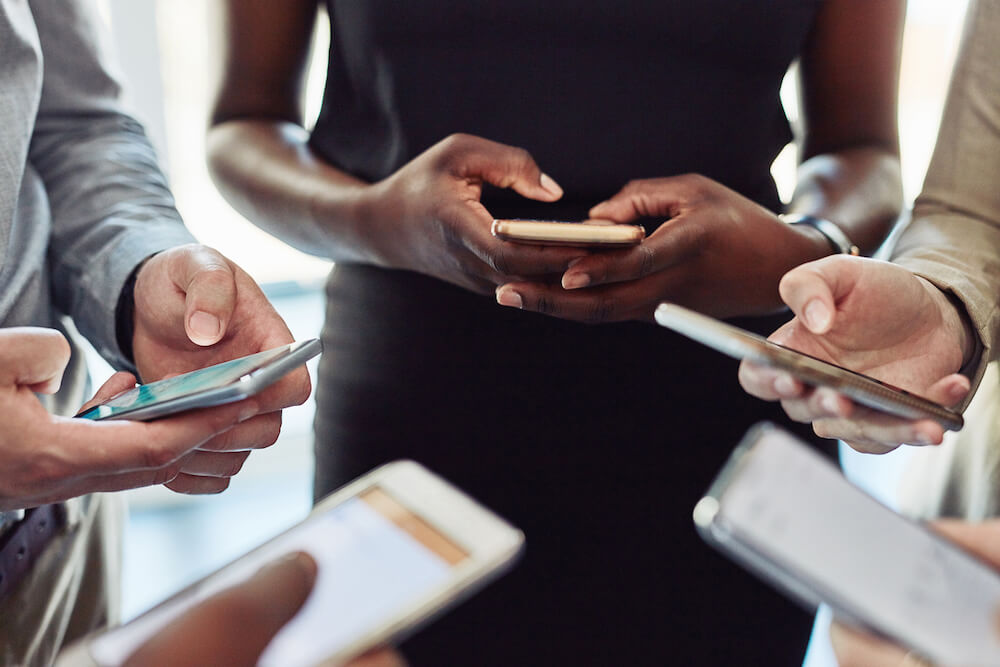 Update, August 2021: Carriers have released new information about A2P 10DLC registration. Please see this article for the most up-to-date information on 10DLC.
Business text messaging is a growing, evolving technology. As more consumers ditch phone calls for messages, companies are adopting messaging-focused strategies. In turn, carriers are adopting new technologies for businesses. 
Enter 10DLC. 
What Is 10DLC? 
"10DLC" stands for 10-digit long code. 10DLCs are also known as "commercial long codes." They look just like the traditional, 10-digit numbers you use to text your friends and family. However, traditional 10-digit numbers can't support high messaging volumes. There's a good chance your business uses a 10-digit number to send texts to small groups of people or manage one-on-one chats. Before 10DLC, your company would need a short code for higher volume business texting services. 
What Is a Short Code? 
Short codes are phone numbers that are 5 or 6 digits long. Businesses currently use these numbers to send many texts to a lot (thousands) of customers at once. You can use short codes to confirm appointments, send shipping information, or provide coupons. Recipients can reply with short keywords. However, short codes offer limited two-way conversation support—and they're costly. 
Why Is 10DLC Good for Your Business? 
The messaging industry made a clear choice to offer 10DLC numbers. Why? 10DLC technology comes with many benefits to companies who prefer texting their customers. 
Connect with Customers Through a Trusted Number
Long codes are familiar to customers. They're used to seeing texts from 10-digit numbers local to their area codes. That's what their friends, family, and coworkers use. Sending business text messages through a long code increases the chances that customers will engage with your agents through a person-to-person conversation. Those kinds of one-on-one connections help engage customers. 
Send More Texts
Local and toll-free long codes don't allow companies to send a lot of texts at once. Local (normal) long codes can only send around a couple of hundred messages daily, at a rate of around 1 message per second. While 10DLC doesn't offer quite the message volume possibilities as short codes, it far exceeds the other long code types. It will satisfy all enterprise-level messaging needs. 
Text from a Dedicated Number
Short codes have promising volume capabilities. However, oftentimes, brands have to share short codes. This can be problematic. When brands share codes, they can't control what content is sent from the other businesses. Another company may send your customers messages that are unrelated to your brand. With 10DLC, brands can have their own dedicated phone numbers. They can more easily control their branding—and respond to each incoming customer message appropriately. 
Accept Calls, Too
Unlike short codes, 10DLC numbers can accept phone calls. Let SMS list members know that they can save your number and either text or call it in the future. This kind of omnichannel communication strategy appeals to customers, who like to connect with their favorite brands when and how it's convenient for them. 
Decrease Costs
10DLC numbers cost businesses less than short codes. If you switch from a short code to a 10DLC number, your team can increase customer engagement and brand control while lowering costs. 
Why Is 10DLC Good for Your Customers? 
Customers won't notice too much of a difference between 10DLC and the numbers you've been using in the past. That's especially the case if you were using a local or toll-free long code.
However, if you've been using a short code, your customers will now:
See that your texts come from a more "normal" number, instead of a business-designated short code

Be able to text your team from that number, even having longer, person-to-person conversations

Be able to call your number
10DLC numbers will change the business text messaging experience for the better—for your company and your customers.

Have questions about 10DLC? Ask our team.