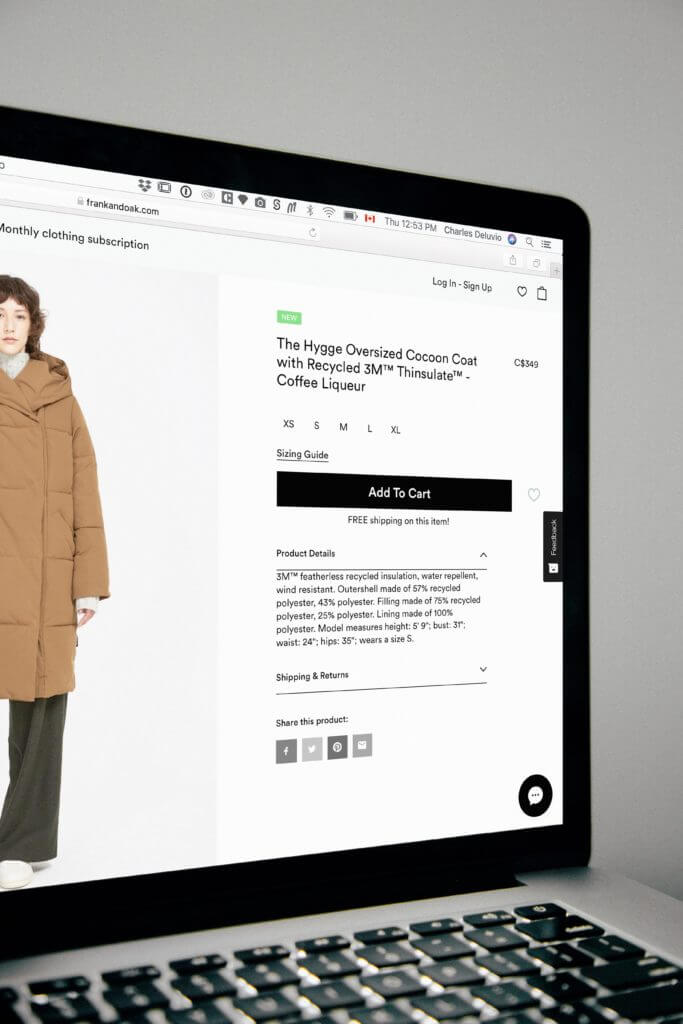 For small businesses, online sales can be a big revenue boost. In 2018, consumers spent $517.36 billion online with U.S. merchants, an increase of 15.0% from 2017's figures. This upwards trend is expected to continue, leading more and more retailers to consider transforming into an eCommerce companies. 
But how can businesses achieve this feat? Businesses that haven't delved into the world of digital commerce, marketing, and communications might feel like an online shop adds too many additional complications. Luckily, with the right tools to help, managing an eCommerce shop can be more beneficial than burdensome. 
To help you get started, we've created a step-by-step guide to turning your retail company into an eCommerce business.
1. Adjust Your Business Plan
Because your retail business is already set up, adding your eCommerce goals and plans to it should be easier than creating a business plan from scratch. However, it is important for your business to re-evaluate your unit economics, gauging how they might change with the addition of an eCommerce store. 
Among other things, be sure to consider the following:
Target eCommerce customers: Will they be the same as your in-store customers

, or are you attempting to reach a different audience?

Online inventory: Will you offer all products online, or only a subset? Will you allow for customizations? 

Shipping and delivery process: Are some of your products too expensive or delicate to ship? Will you offer same-day shipping or other conveniences? To which countries and states will you deliver? 

Billing:

How will you charge customers? How will you offer receipts and charge taxes?

eCommerce marketing plan: How will you get the word out about your new online store? 

Customer communications methods: What's the fastest and most convenient communications channel for both your business and your customers? 
By beginning with an adjusted business plan, you will be able to more easily plan and organize the following steps.
2. Create Your Online Store
Creating your online store is perhaps the most important step in becoming an eCommerce retailer. Today's tech-savvy consumers expect sleek, omnichannel experiences that are both aesthetically pleasing and convenient. There are a few key considerations in this step:
Domain name. When creating your online store, it's critical to choose and purchase a domain name that customers can use to find your business quickly. Try to fit it to your original store name. For example, if you run a boutique called "Mountain Area Vintage," the domain name "www.mountainareavintage.com" would be perfect for you. Something like "www.mareavintage.com" might work, but "www.1800vintagetrousers.com" will not be relevant enough for consumers. 
eCommerce platform. Next, you'll need to set up the website itself. If you have a team of web developers and designers, you can do this in-house, but chances are that you'll need the help of an eCommerce platform like Shopify, Squarespace, Etsy, or Square. These platforms charge a subscription or transaction fee for you to create streamlined websites that enable inventory displays and online payments.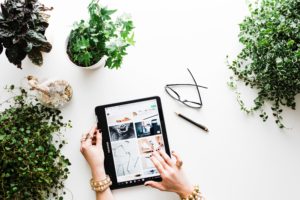 Aesthetics. Consistent branding ensures that loyal customers recognize your company whether they're shopping online or in one of your stores. While your online store should maintain key branding aspects like logos and color scheme, your website should be sleek to match the clean aesthetic of popular eCommerce sites.
3. Figure Out How To Communicate With Your Customers
One of the most important aspects of online businesses is customer communications. Without face-to-face contact, you need to find a personal yet convenient way to communicate with your customers. While there are many potential options available, you should consider creating an omnichannel customer service approach. After all, nearly 40% of consumers expect to contact the same customer service representative no matter which channel they used initially.
This can sound daunting for a fledgling eCommerce business. If you offer the opportunity for customers to contact you through five or so channels, how can you manage all of the messages you receive? 
A text service for business can help with this conundrum. Because they are able to receive and send messages in most formats, they can function as a central communications center for your eCommerce business. With their help, you can offer communications through business text messaging, Facebook Messenger, WhatsApp, web chats, and other channels. 
By providing an omnichannel customer service experience, you'll encourage more people to contact your business—and, ultimately, make a purchase. 
4. Decide How to Manage Shipping
Many online businesses struggle with shipping because they often underestimate exactly how time-consuming the fullfilment process is. After you choose what you'll ship and at what speed, and whether you'll hire outside contractors to help, you need to decide how you'll manage everyone involved. A text service for business can help you coordinate the process. 
For example, contractors can text into your SMS number for a quick answer about everything from a mishandled package to roadblocks on a delivery route. They can also relay issues like delays and broken or missing items so that you can forward that information to relevant customers. 
If your business grows quickly, you can create multiple shared inboxes that cover separate areas of your business. Establishing a separate inbox for contractors might be critical; with the help of defined inboxes, customer service agents will not be confused by a message meant for the operations team.
5. Plan Marketing for Your Online New Store
Once your online store is set up, it's time to plan your marketing campaign. There are multiple inexpensive ways to advertise your channel, but for a digital company, there are certain tactics that take precedence. 
Social media. While paid social media marketing gets more results, organic social media marketing is still an effective and inexpensive way to promote your business. Facebook is an especially useful tool; at the very least, set up a Facebook Business Page for visibility and Facebook Messenger for communications. 
Email marketing. Email marketing is especially helpful if you have an email list of loyal retail customers already. Announce your new online store via email, and encourage customers to sign up to your email list to receive further communications in the future. 
SMS eCommerce marketing. When customers opt in to receive your business SMS, you gain access to a group of individuals who are primed to receive communications from your brand. To increase online store traffic, advertise SMS-list-member events, like early access to new products and in-stock announcements for popular items. Remember to offer these upsell opportunities rarely so that recipients do not grow tired of your eCommerce SMS notifications.
Internet marketing. Finally, you can use powerful social media advertising tools, like Facebook lead ads and text-enabled Google AdWords campaigns, to promote your new online store. These tech-savvy campaigns allow your business to collect email addresses or textable phone numbers for each lead.  
With everything from your business plan to your shipping management process prepared, you'll be ready for a successful launch of your new eCommerce business.
Ready to set up your SMS eCommerce communications? Try our text service for business for free.