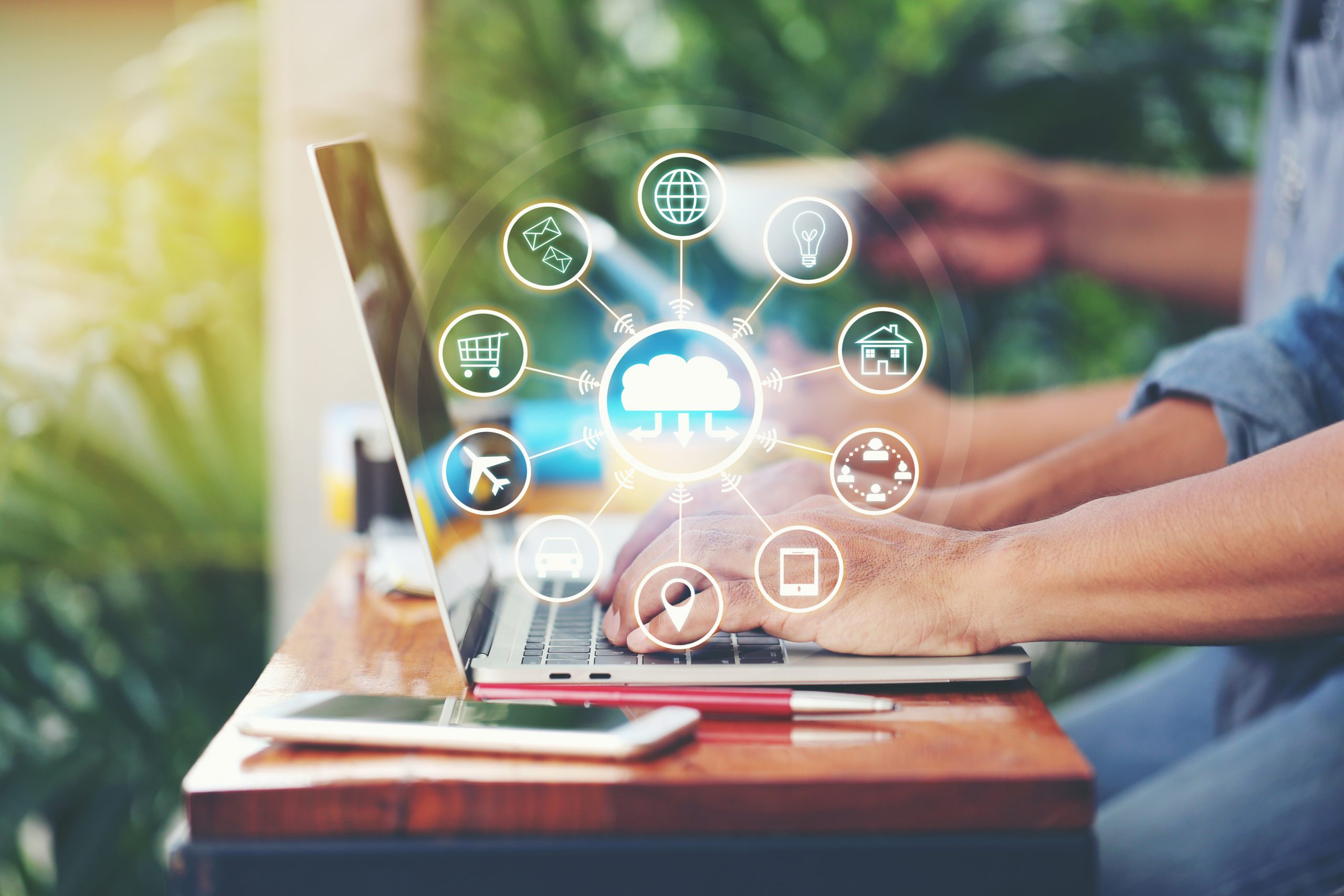 You've probably heard the term omnichannel eCommerce. But what is omnichannel eCommerce? Why is it so popular? And what tools will help your brand adopt the strategy successfully? Let's cover some basics. 
Defining Omnichannel eCommerce 
Omnichannel eCommerce is an online sales strategy. It's all about allowing customers to seamlessly purchase your items or connect with your team through multiple channels while providing a personalized, uniform experience across each one. 
Omnichannel eCommerce vs. Multichannel eCommerce
Multichannel eCommerce involves offering information about your products and services on multiple channels. It's focused on the company rather than the customer. Omnichannel eCommerce puts customers at the center of the experience, providing seamless interactions across channels.
Top Channels for Omnichannel eCommerce
You need to offer plenty of channels through which customers can purchase your products and ask questions. In general, businesses who achieve true omnichannel eCommerce have a strong presence on:
Want to learn more about engaging with customers on their favorite channels? Check out our Omnichannel Messaging Guide.
Get the Guide
Customers should be able to purchase your items, connect with your team, and have a personalized experience no matter which channel they choose. Customers should even be able to make purchases through messaging channels; tools like Google Pay and Apple Pay allow customers to securely pay within chats.
In addition, you should have a strong sense of where each customer is on their buying journey across any channel. Communicate accordingly by making it clear that you know customers' history with your brand when you reach out to them. For example, if customers purchase an item through your website, the next text they receive from you should reflect that. 
Benefits of Omnichannel eCommerce
So why take the time and resources to adopt omnichannel eCommerce in the first place? Omnichannel eCommerce comes with many benefits to both you and your customers:
Offer Customers a Convenient Experience 
Done right, omnichannel eCommerce streamlines the customer experience. For example, when customers log into their shopping accounts on their phones and add items to their shopping carts, they should see the same items in their carts when they log in through their desktops. When they message you to ask for a return, you should be able to immediately access their order history to provide more tailored service. 
Better Understand the Customer Journey
If you empower customers to connect with your brand across multiple channels, you can track their interactions and gain insights about their experience. (More on how to do that with select tools in the following section.) For example, you can get a better understanding of which channels customers use for queries as opposed to purchasing. You can even get a sense of how long completing the customer journey takes. Understanding the customer journey helps you understand what makes customers want to purchase your items, helping you boost revenue overall. 
Spread a
Personalized
Message
With an omnichannel eCommerce strategy, you have to not only ensure your branding and messaging is consistent across all channels, but also reflect each customers' current lifecycle stage. It takes time, dedication, and the right tools to create this kind of personalized experience. But by doing so, you increase your chances that customers go through with their purchases. You also bring them one more step toward a loyal, long-term relationship. 
Managing Omnichannel eCommerce on the Back End
Offering so many online channels may seem like a huge project—especially if you're expected to provide a tailored, uniform experience across all of them. But with a little bit of help from a few powerful tools, your team can easily centralize your efforts. 
To streamline your team's efforts, you'll need:
An eCommerce or CRM platform, where you can track all customer interactions and order history in one place

An

omnichannel messaging platform

, where you can receive customer messages in a

shared inbox

no matter which channel they come from

Integrations

between your CRM

, eCommerce platform (i.e., Shopify SMS),

and omnichannel messaging platform

s

, so you can personalize customer messages, review customer interaction data

, and map it all to their purchase history

 
These back-end tools are what make omnichannel eCommerce possible. With their help, you can manage multiple channels and elevate the customer experience—without increasing workloads.
Interested in using an omnichannel messaging platform? Try ours for free today.
Want to learn more about engaging with customers across all popular messaging channels? Read our omnichannel messaging guide.