The ABCs of Business Text Messaging
Business text messaging is a quickly expanding field. Featuring established technologies like SMS along with newer applications like Slack and Messenger, messaging is becoming more and more popular among businesses and customers. Take text messaging, for example: 80% of professionals are already using SMS for business purposes, and that number is expected to climb.
We've compiled a list of all the terms you need to know to successfully navigate the fast-paced world of business text messaging. From GIF to porting to widgets, these terms will help you whether you're beginning to craft your business text messaging strategy or already using SMS to communicate.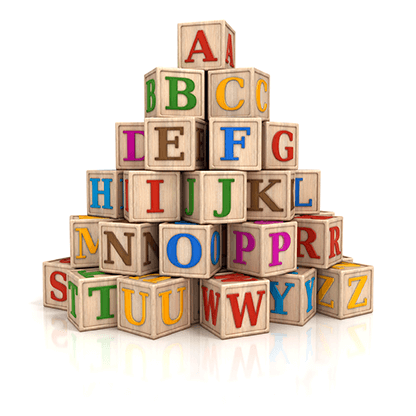 Terms To Know
A
Android: a mobile operating system created by Google and designed primarily for touchscreen smartphones and tablets; some business text messaging platforms have an Android app available for on-the-go use
Animated GIF: an image encoded in the graphics interchange format ( see "GIF"), which contains a number of images or frames in a single file; looks like a very short video playing on repeat
API: the acronym for "application program interface" (API); a set of routines, protocols, and tools that enable engineers to build software applications; used by business messaging platforms to integrate various apps so they can function together
Apple Business Chat: a direct-to-business chat system designed to connect consumers with businesses from within iMessage, Siri, Maps, Safari, and Spotlight search; used primarily with devices running Apple's iOS
automation: a business texting platform feature that detects certain triggers (e.g., a keyword in an incoming message) and takes a specific action (e.g., reply with a message and add the contact to a list)
B
business SMS: the composing and sending of short messages between a consumer and a business; also called "business texting" and "business text messaging"; see "SMS"
business texting: see "business SMS"
business text messaging: see "business SMS"
C
Cloud: term currently used synonymously with the Internet, but referring to business use; can be used to describe specific online services, collectively labeled "cloud computing"; examples of cloud-based services include web applications, SaaS, and online storage
CSV: the acronym for "comma separated values"; a simple text file containing basic information, often used to upload contacts into business text messaging platforms; can be created and edited from a spreadsheet
CTA: the acronym for "call to action"; a few words that prompt the recipient of a message to take a desired action in a business text message, email, or web page
CTIA: the acronym for the Cellular Telecommunications and Internet Association; a nonprofit that represents service providers, manufacturers, wireless data and internet companies, and other wireless-related organizations
custom fields: a CRM or contact management feature that allows companies to associate customer-specific information to each contact that can be later used for searching or personalizing messages
D
Do Not Disturb: a setting within a business texting platform that disables notifications while allowing messages to come into a company's inbox; sometimes seen as the acronym "DND"
drip campaign: the tactic of automatically sending a pre-written set of messages or emails to consumers on a schedule pre-defined by the business; can be initiated by an automation
F
Facebook: the largest social media platform in the world, used for connecting people and sharing information; available as a web or mobile application; creator of messaging app Messenger and owner of messaging app WhatsApp
G
GIF: the acronym for "graphics interchange format"; a format for image files that supports both animated and static images; uses "lossless" compression that does not degrade the quality of images
G Suite: Google's collection of cloud-based office tools, including Gmail, Docs, Calendar, Hangouts, and Sheets; some business text messaging platforms allow users to integrate the G Suite with their system so users can sign in through that account and upload files from Google Drive (see below)
Google Drive: the main file-storing hub of the G Suite that allows access to the suite's many applications; some business text messaging platforms enable users to upload files such as quotes, sketches, and proposals from Google Drive
H
Help Scout: a help desk software company that provides an email-based customer support platform; some text messaging businesses will facilitate a Help Scout integration, enabling users to view customer text messages alongside customer emails
I
iOS: an operating system manufactured by Apple Inc. and used with mobile devices; some business text messaging platforms have an iOS app available for on-the-go use
iOS Business Chat: see "Apple Business Chat"
J
Javascript: a computer programming language used to create interactive effects within web pages; some business text messaging platforms have a Javascript widget that can be embedded in business websites

JPEG: the acronym for "Joint Photographic Experts Group"; a file extension for graphics (often photos) that loses original image data when compressed; the file extension is used interchangeably with JPG
L
Line: a messaging platform for use with devices ranging from smartphones to computers; users send texts, images, video, and audio, and have video or audio conversations; popular in Japan
List: a collection of contacts grouped together for ease of contact; commonly, business text messages are sent in batches to lists so employees need not send separate messages to individual customers
Long number: a standard, 10-digit phone number, used for phone calls and text messages; great for engaging with customers in two-way conversations; considered in comparison to short codes, five- to six-digit numbers used only for texting and primarily for one-way communication
M
Merge token: automatically populated fields that allow text messaging platform users to insert individualized information about contacts into messages; for example, when businesses upload contact lists that contain contact names, phone numbers, and addresses, they use merge tokens to customize bulk messages sent to those lists
Messenger: Facebook's messaging app, used by Facebook users to start conversations with friends and businesses
MMS: the acronym for "multimedia messaging service"; a form of multimedia message sent via a mobile device; most commonly used to send photos, but can support audio clips and videos as well
O
Opt in: the act of a consumer giving permission for a business to send marketing messaging; necessary for any business-to-consumer contact via SMS under the TCPA
Opt out: the act of a consumer denying permission for a business to send marketing messaging; a request that must be obeyed immediately under the TCPA
OTT: the acronym for "over the top"; describes messaging platforms that function on top of a mobile phone's data connection; examples include WhatsApp, iMessage, Facebook Messenger, WeChat, and Line
P
PII: the acronym for "personally identifiable information"; any data that could possibly be used to identify individuals, including names, phone numbers, dates, places of birth; data that must be protected by any businesses using business text messaging
PNG: the acronym for "Portable Network Graphics"; a file format that maintains image data during compression, often used for photos; supports palette-based images, grayscale images, and full-color non-palette-based RGB images
Port: the act of taking an existing phone number from one provider and transferring it to another; for example, business text messaging platforms can often port over the SMS portion of a landline, toll-free, or VoIP number so you can receive all text messages within the platform; can be done while keeping existing voice services intact
Push Notification: an automated message sent by a business text messaging platform to a user when the application is not open and a message has arrived; can be enabled by the end user
S
SaaS: the acronym for "software as a service"; a secure software delivery model allowing businesses to use software online instead installing it on computers; often used via a web browser or mobile app; often paid for with subscriptions
Shared inbox: within a business text messaging platform, the central place where text messages are collected and multiple team members can review, assign, comment on, and reply to them
Short code: short phone numbers around five or six digits long that can only be used for text messages; typically used for high-volume messaging of notifications (e.g. messaging tens of thousands of consumers flight status updates); has limited two-way capabilities
Slack: a popular cloud-based chat app for collaborating within a company; some business text messaging platforms feature a Slack integration so that text messages can be read and answered within Slack
SMS: the acronym for "short message service"; commonly referred to as a text message; an electronic communication sent through a mobile device, usually a phone; business text messaging platforms can extend SMS to computers, along with additional productivity and administration features
Spam: irrelevant or inappropriate messages sent to a large number of recipients; businesses must avoid sending unsolicited spam via text messaging, according to the TCPA (see below); prohibited by most business text messaging platforms
T
Template: a commonly used text message saved for reuse; a tool used to conserve time and prevent errors; often includes merge tokens (custom fields) so teams can send personalized messages
Text: another term for an SMS message; see "SMS"
Texting: the act of sending SMS through mobile devices, including phones and tablets
Text-enabled: fitted out for use with text message; often used in terms of landlines: some text messaging companies can text-enable businesses landlines while keeping the existing voice service intact, allowing consumers to both call and text that number
Text messaging: another term for SMS; see "SMS"
TCPA: the acronym for "Telephone Consumer Protection Act"; legislation from 1991 outlining the rights of consumers, especially protections from unwanted communications; contains strict rules regarding texting consumers without permission, allowing consumers to opt out of texting agreements, etc.
K
KPI: the acronym for "key performance indicator"; commonly used to track a team's performance towards a goal; when using business text messaging for customer support, the term often refers to average response time, resolution time, and first response time
U
URL: the acronym for "Uniform Resource Locator"; commonly known as a web address or link; the combination of characters one enters in a search bar on the internet to find a certain web page
URL shortener: usually an online application that creates short URLs suitable to be sent in a text messaging capacity; examples include Google URL Shortener and Bit.ly
W
WeChat: a Chinese messaging, social media, and mobile payment app developed by Tencent
WhatsApp: a messaging service app available on most smartphones; some businesses text messaging platforms can integrate WhatsApp into their systems so all messages are available within the same platform; the default messaging app in most parts of the world
Widget: a small, customizable button and form on a website that enables immediate chat capabilities with a brand, usually allowing brands to text the customer back if given express permission; when tapped from a mobile phone browser, it will launch the SMS app on the consumer's phone, where they can then text the business
Z
Zapier: an SaaS platform that enables users to integrate business applications; can be used with business text messaging platforms to automate workflows and import contacts from other business apps among other benefits
Zendesk: a customer service and support ticketing system; some business text messaging platforms enable integration with the Zendesk software so tickets can be automatically sent to Zendesk or text messaging can be used directly within the app
Don't see a term you'd like to learn more about? Drop us a line and we'll add it.