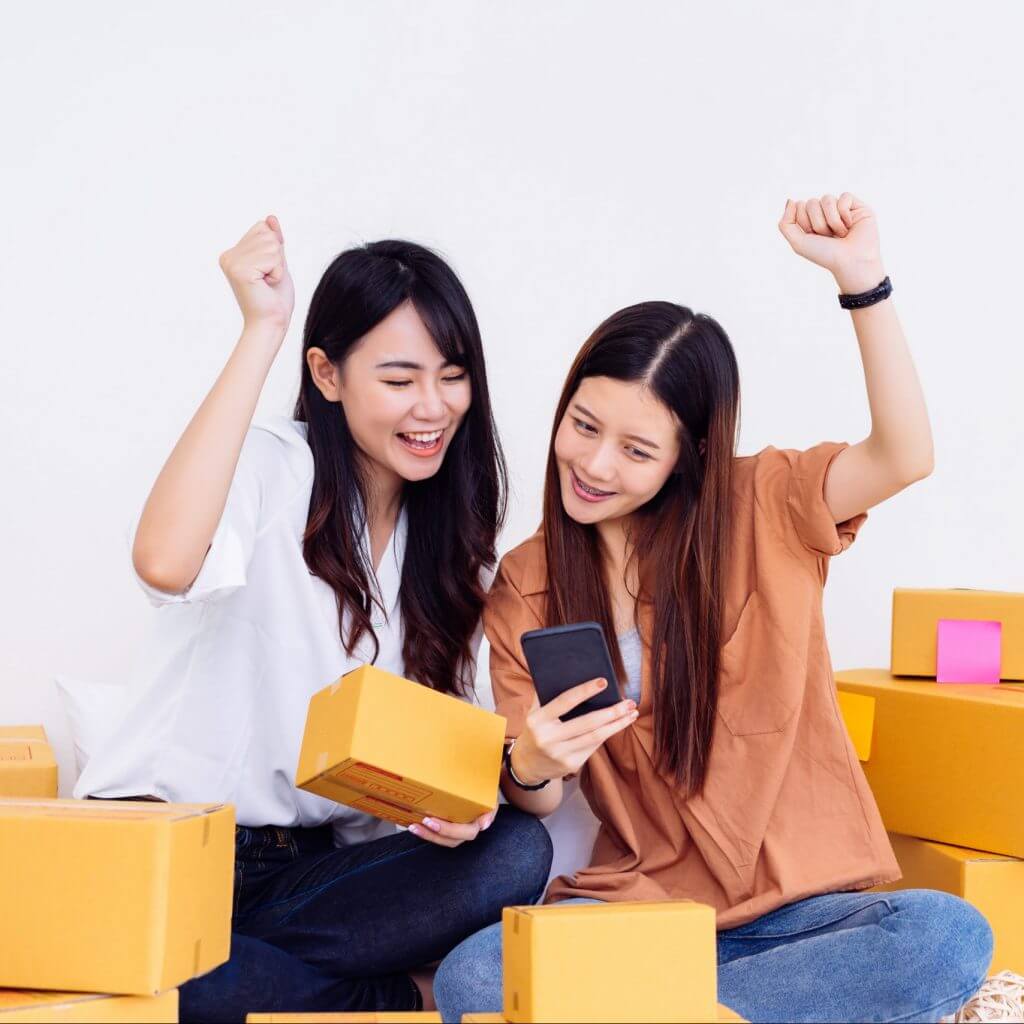 Small companies don't have the budget or manpower that their competitors often do. But with help from business texting services, they can stand apart from the crowd. 
What Are Business Texting Services?
Business texting services offer enterprise-grade texting platforms, and companies of all sizes can use them.
These platforms help teams send, receive, and organize messages from leads and customers. They can accept and reply to messages from native SMS apps as well as messaging services like Facebook Messenger, WhatsApp, Apple Business Chat, and Google's Business Messages. They also offer a variety of efficiency tools, automations, and integrations with third-party apps.
So how do business texting services help small companies outmaneuver even their larger competitors? Let's dive in. 
Texting Gives Customers What They Want
Customers want to message brands, no matter whether they're big or small. 
The stats say it all: 
When small companies offer business SMS, they're filling a customer need. This both boosts customer satisfaction—and propels these companies ahead of competitors who only offer traditional communication methods. 
Texting Helps Teams Expand Their Reach
Customers want to receive personalized communications that make them feel like you're paying attention to them and them alone. Business texting empowers small teams to provide that level of personalization while connecting with many customers at once. 
Business text messaging platforms allow you to:
Send the same

SMS template

to a list of recipients

Leave room for contacts'

custom fields

in SMS templates (so your business SMS platform can insert that information into each outgoing message)

Answer replies individually as they land in your

shared inbox
With help from business texting services, small businesses can reach all of their customers quickly—while providing the kind of personal touch customers expect from a smaller brand. 
Business Texting Streamlines App Ecosystems
Today's small businesses rely on multiple third-party apps to store customer information, manage orders, and more. But it can be hard for them to manage so many apps at once. Business text messaging platforms offer SMS integrations to streamline processes and workflows. 
Small businesses may integrate their business text messaging platform with a:
CRM system

Point of Sale (POS) system 

Internal messaging tool

Customer service platform

Marketing automation platform 

Patient intake system
Once integrated, the platforms can share data, ensuring that they all offer the most up-to-date customer information. In some cases, teams can even manage their texting from the third-party apps, so they don't have to switch back and forth between systems. Organized app ecosystems help small businesses make the most of each platform—and centralize their efforts. 
Business Texting Services Save Time
Time is every small business team's most valuable resource. Business texting services offer automations that take over the workflows that team members manually complete day after day. 
Small business teams can:
Schedule single texts for the future (e.g., a follow-up after ticket resolution)

Set up

SMS drip campaigns

(e.g., a series of appointment reminders)

Create cross-channel automations (e.g., an order confirmation sent after a POS system logs an order)
By automating these workflows and more, small teams can streamline their simple tasks and focus on more complex projects, like forming authentic connections with customers who text in. Ultimately, this is how small teams provide the kind of top-notch customer service that surpasses that of their competitors.
Want to learn more ways texting helps small teams win? Check out these benefits of a text messaging service for small businesses.