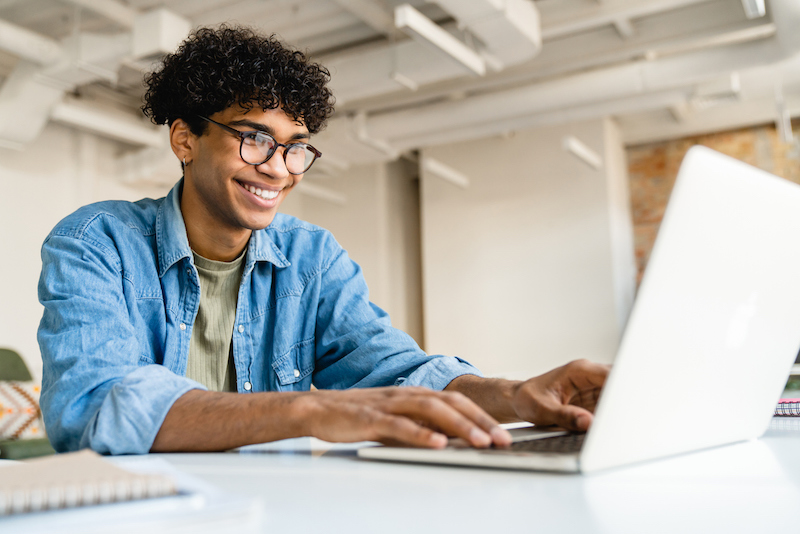 Microsoft Teams has 250 million monthly active users—and it's no wonder it's so popular. It has an array of native collaboration tools that empower you to call, video chat, and message your coworkers, as well as seamless access to OneDrive for file sharing.
You may find yourself reluctantly leaving Microsoft Teams for brainstorming sessions, project organization, or customer messaging management. But you don't have to waste time switching between platforms for these tasks any longer. With help from some key productivity apps, you can spend your entire workday in Microsoft Teams.
Read on to learn how you can avoid ever leaving Microsoft Teams.
Move All Collaboration to Microsoft Teams
You can call, video chat, and message your coworkers, but there's a lot more to collaboration than that. For example, you may need to text coworkers who work out of the office and away from a computer. In addition, many of the best team-focused brainstorming techniques require visuals. Polls and surveys boost meeting engagement. Project organization is at the heart of team collaboration, too, and it's probably one of the most common things you message about. Now, you don't have to leave Microsoft Teams to collaborate with your team in these ways. Instead, you can use third-party app integrations to stay right within Microsoft Teams's interface.
Connect with In-Field Team Members
If your team spends most of their time out in the field instead of an office, they may be consistently on the go, making it hard for them to check Teams. With a business text messaging app integration, like Heymarket's Microsoft Teams SMS, you can message these team members from Microsoft Teams with shift and logistics information. They'll receive your messages as texts, so they can easily reply. Ultimately, using SMS for Microsoft Teams internally can save time and streamline the client experience.
Brainstorm with Visuals
Online brainstorming apps empower you to use a whiteboard online. With a brainstorming app third-party integration, like with Freehand or MindMeister, you can brainstorm within your Microsoft Teams messaging and video chats. Team members can contribute, too, boosting engagement all around while letting you remain in Microsoft Teams.
Take Your Team's Temperature
Polls empower you to get a sense of your team's position on projects and ideas. An integration with a tool like Polly or SurveyMonkey lets you share polls and surveys in channels and even start live Q&A sessions in Meetings. This is a great way to create and share feelings without having to log into other apps through your browser.
Bring Project Management into Channels
Project management is all about collaboration. In fact, you probably already talk about projects within Teams all the time. Then, you might switch tabs to Asana or Trello to review tasks. With an integration between Microsoft Teams and one of these platforms, you can stay right within Microsoft Teams to view assignments, tasks, and notifications. With Asana's integration, you can even turn Teams conversations into Asana tasks.
Centralize Customer Communications within Microsoft Teams SMS
Customers are shifting toward making messaging their primary communication method with businesses. In fact, 89% of consumers want to connect with brands through messaging—and you've probably seen a drastic increase in incoming customer messages as a result. Instead of switching back and forth between Microsoft Teams and your customers' favorite messaging channels, you can use a Microsoft Teams SMS integration to manage customer messages and collaborate.
Connect to Omnichannel Messaging
Whether customer messages come from native SMS apps or third-party messaging services like Facebook Messenger, they land in a single channel of your choice. Any permissioned team member can read these messages and reply within the channel. Customers receive responses through the service through which they reached out. This creates a seamless omnichannel messaging experience for customers no matter which channels they prefer to use.
Respond to Customer Queries (and Start Chats) within a Channel
When you set up Microsoft Teams in your business SMS platform, you choose which Microsoft Teams channel messages arrive in. Team members use basic @ commands to use the Heymarket app to quickly reply to customers within the channel. In other words, you can use your internal team tool to send customers texts and messages.
Collaborate with Team Members in Teams
It's easy to collaborate with coworkers through Microsoft Teams SMS, too. Managers or team members assign chats to coworkers with a simple @ message. Since you're already in Microsoft Teams, you can coordinate on customer queries with team members in private chats or within the designated texting channel.
Use Advanced Business Texting Features
A business texting platform also empowers you to use enterprise-grade messaging features from within Microsoft Teams, so you don't need to leave it to access the good stuff. You can access and adjust templates, schedule messages, and send one-to-many messages to lists of your customers. In other words, you can streamline customer outreach right from within your favorite internal messaging platform.
Bond with Your Coworkers in Microsoft Teams
Feelings of workplace isolation can decrease productivity up to 21%. It's no wonder teams are so invested in team building activities—especially for remote teams. With help from native and third-party apps, you don't have to leave Microsoft Teams to get to know the people who you share spreadsheets with.
Support Colleagues in Fun Ways Daily
Not all bonding has to be event-based—add it into your daily Microsoft Teams interactions. Use emojis in chats to express your gratitude. Try GIFs to lighten a conversation. A meme or a sticker can also brighten someone's day. Finally, take advantage of Praise to add even more sparkle to compliments and celebrations.
Use Microsoft's Icebreaker Bot
Microsoft's Icebreaker Bot is an easy way to build bridges between team members. It automatically (and randomly) sets up meetings between coworkers every Monday morning. Then, since Microsoft Teams is a productivity app, it automatically suggests times based on both of your calendars.
Break Out the Games
There's nothing like fun and games to help bond with your team. You can play plenty of games within Microsoft Teams without help from third-party apps. For example, Bingo or trivia both translate well to a Microsoft Teams setting. All of these games would track well during a Microsoft Teams happy hour Meeting, adding a little spice to your usual get-togethers.
How to Stay in Microsoft Teams for Good
There's a good chance you love working in Microsoft Teams—and that you don't want to leave it at all if you can help it. Use a combination of third-party apps and a little imagination to keep as many team activities as possible within your favorite team collaboration app.
Want to learn more about SMS through Microsoft Teams? Check out our blog.