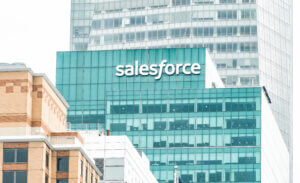 Salesforce Service Cloud is probably one of your team's favorite tools. It helps customer service agents organize customer requests, answer their queries, and, in general, provide better customer service. With Salesforce Service Cloud SMS, your team can help more customers faster than ever before. 
A Salesforce SMS integration enables Salesforce and your business text messaging solution to share data. Real-time data sharing helps your teams do everything from maintain an accurate source of knowledge to streamline workflows.
Read on to learn 5 ways to use this powerful integration in your team's day-today operations.
Keep Contact Data Accurate with System Syncing
A Salesforce SMS integration automatically syncs data between both systems. In other words, the data that you add into one platform will update in the other platform right away. 
For example, when customers text your business SMS platform, the messages will automatically upload to the phone number of the SFDC ticket requester. If the sender is a new customer, a customer service agent will save that contact information in the business text messaging solution, and Salesforce will automatically add the new contact. If new contact data is added to the Salesforce organization, it will show up in the business text messaging solution. Plus, all chats are logged to the appropriate Service Cloud ticket so team members can get a full view of customer interactions. 
Automated system syncing ensures that all of the contact information in Salesforce and your business text messaging solution is accurate, including custom fields. With accurate data, your teams can provide a more personal, tailored SMS service. 
Resolve More Tickets with In-Platform Texting
Customer service agents spend a lot of time inside the Salesforce Service Cloud. They are constantly inside the platform to review customer history, follow up on ticket requests, and send customers follow-ups. 
With a Salesforce SMS integration, agents don't have to leave the platform to reply to or send customer texts. They can save time by texting right from Salesforce Cases, Salesforce Contacts, Leads, Campaigns, Accounts, or Person Accounts. A top-notch business text messaging solution will also offer classic efficiency features through this integration, like templates, reminders, and message scheduling. 
Accessing these tools from within the Salesforce platform helps teams answer more customers faster than ever before—without adding extra work to their plates. 
Reach More Customers with Personalized Mass Texts
A Salesforce Service Cloud SMS integration empowers customer service teams to personalize mass texts. This makes it easy for agents to send ticket follow-ups and survey requests quickly. Team members can create templates that leave room for custom fields. Then, they can select a list of customers and press "send." The business text messaging solution will dynamically insert each contact's custom fields into outgoing messages. 
Customers don't see one another's messages, and they can reply privately to agent messages without sending the other list members a notification. To them, it seems as though your agents are sending each message individually. 
With personalized mass texts, agents can reach more customers at once while maintaining a personal touch. 
Streamline Your Workflows with Actions and Triggers
Your agents probably have a strategic customer journey process. For example, as soon as a customer signs up for your customer service emails or purchases a product, you probably send a welcome email or thank you message. This process may be automated. 
A Salesforce Service Cloud SMS integration enables your teams to automate texts in these situations so you can reach customers through a channel they'll actually check. Agents can set their business text messaging solution to send a welcome text to each new contact in Salesforce who opts in. They can set other automations, too. For example, the SMS platform can add all new Salesforce contacts to an SMS drip campaign that sends welcome texts on a regular schedule. When customers create service requests, the platform can automatically follow up with texts a few days later to ensure they're satisfied.
These SMS automations increase open rates and help your team reduce the amount of time they spend on repetitive tasks each day. Then, they can focus on what matters most: making strong individual connections with customers. 
Stay Focused with All Channels in One Place 
The Salesforce Service Cloud SMS integration empowers agents to centralize all of their favorite customer channels in a single hub. 
They can answer emails, web chats, and texts in a single place. Some business text messaging solutions even empower agents to receive and send messages from over the top (OTT) apps, like Facebook Messenger, Apple Business Chat, and Google's Business Messages. These messages arrive in the same business SMS widget within the Salesforce Service interface as texts do. 
Having a centralized shared inbox means that agents won't get distracted by switching tabs or channels often. Instead, they can focus on the messages inside a single tab, cutting down on interruptions and boosting their productivity. 
Want to learn how your business can use Salesforce Service Cloud SMS with your current workflows? Ask our team.