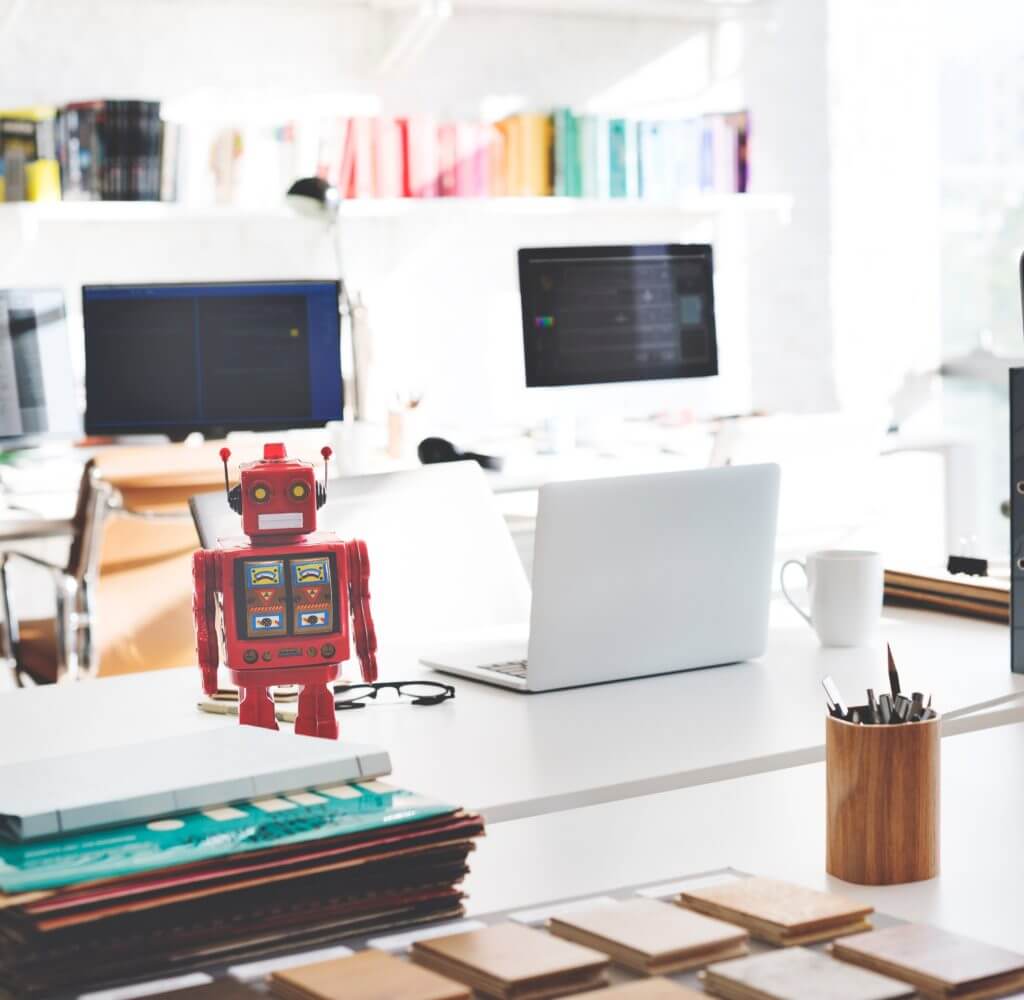 Every businessperson is familiar with those repetitive tasks they find themselves completing day after day.
Take customer service agents: they always confirm receipt of incoming customer messages with a scripted answer. Customer engagement employees always add business messaging opt-ins to their contact lists. Marketing team members spend an average of 16 hours a week on routine tasks, including thank you notes they send to survey respondents.
Introducing Automated Text Messaging
Heymarket's Automations simplify these types of tasks with automated text messages, thus providing your team with extra time to tackle more complex projects.
This new feature runs on a user-friendly trigger and action framework. All you need to do is:
Set up a trigger enabling Heymarket to monitor your incoming messages. A trigger can be anything from an initial customer message to a specific keyword in a message.

Next, set up one or more actions for Heymarket to automatically take once the trigger occurs. Heymarket can automatically reply with a message template, add the contact to a list, or assign the chat to someone on your team.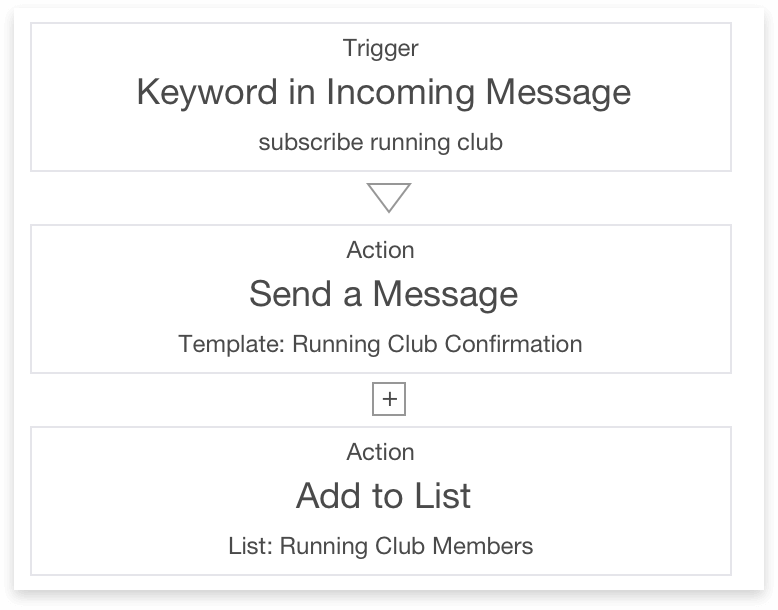 Here are some of our favorite examples:
Customer Service Automatic Replies
Customers expect fast, personalized responses. That's why it's critical to inform customers that their text messages have been received and set expectations for your response time.

To set up this particular automation, add a trigger called "First Incoming Message." Next, activate an action called "Reply with Message." Use your company's standard, business texting auto reply.
Now, as soon as a customer contacts you, you'll know that they will receive an immediate message, whether it be a welcome note or information about response times. Change your templated message at any time, and your adjustments will sync with the existing automation.
SMS Automatic Subscriptions
Some customer messages don't need your team's immediate attention. For example, SMS opt-ins, as well as opt-outs, can be handled with a simple automation.
When someone sends a text message with the phrase of your choice, such as "subscribe running club," Heymarket can automatically reply with a confirmation message and add the subscriber to a list called "Running Club Members."
Over time, your list will grow with your expanding active member base. You can send or schedule a message to the entire membership, alerting them to a venue change or start time adjustment. Even better, this list can be associated with a campaign, so you can automatically send a sequence of race reminder messages according to the schedule and order you define.
Interested in learning more about Heymarket's features? Join one of our new weekly webinars.