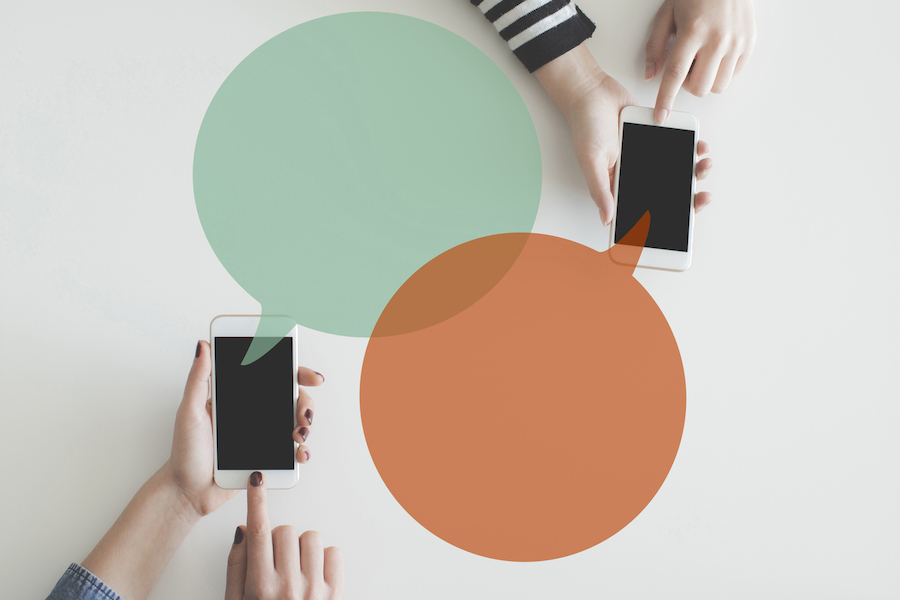 More customers have moved away from traditional brick-and-mortar stores and turned to online shopping over the last decade. (It's no wonder, given online shopping's convenience and price-comparison capabilities.) This trend has only accelerated with the global pandemic that forced us to stay at home more than ever before. Shoppers are in stores less frequently, but they still want a convenient way to connect with your business.
With customers online more often, it's become even more important to focus on digital communication channels. That's because customer expectations are different, too. The modern online consumer is looking for speedy responses and personalized interactions. Conversational messaging—one-to-one chats between customers and live agents—can satisfy those needs when done with care and thought.
But what is conversational messaging in practice, and how much does it replace the face-to-face contact customers get when they visit your store in person? In this guide, we explain why conversational messaging is so effective for online customer service and explore four subtypes you can use in day-to-day interactions with your customers.
What Is Conversational Messaging?
Conversational messaging is the strategy of communicating with leads and customers through one-to-one conversations on any messaging channel. It's a broad topic encompassing any kind of personalized, conversational chats you have with customers over messaging. Within the umbrella concept of conversational messaging, there are four sub-categories:
Each of these subcategories is a more specific strategy for using conversational messaging at a key point in the customer journey.
Conversational messaging has a few central tenets that you should follow. It:
Occurs on customers' schedules. Customers can message your team at any time they please. That doesn't mean your team needs to respond right then and there; you can send automated messages that set expectations about response times. In other words, these conversations are asynchronous.
Yields fast responses. Customers can expect fast replies, no matter whether a team is messaging ten or fifty customers at once.
Is personalized. Customers can expect agents to know about past brand interactions and customer history.
Offers multiple entry points. Customers can use the channels they enjoy the most, such as native SMS, Facebook Messenger, Instagram Messaging, WhatsApp, Apple Messages for Business, and Google's Business Messages.
For comparison, traditional customer service:
Forces customers to wait in line and/or focus solely on their service issue. This is the case for both in-person customer service and channels like phone calls. Customers have to dedicate their time to waiting in line or waiting on a phone call. With conversational messaging, customers can message in and review your team's response whenever they get time.
Can be slow. The average customer support ticket resolution time is nearly four days. This extra time is often due to channels like email, which customers check less frequently if they check it at all. (The average email open rate is 21%.) Slower responses lead to slower resolution times. Because customers are more likely to read messages—for example, 98% of texts are read—your team can resolve queries faster.
Offers few entry points. Back in the day, customers had to come into a physical store to get help. Most brands offer more options today, such as a phone number to call or an email address. With conversational messaging, teams offer at least six messaging options so customers can more easily get help.
In other words, unlike traditional customer service, conversational messaging helps you meet customers where they are, encouraging long-lasting relationships.
Want to learn more about using conversational messaging to support customers? Read our ebook Conversational Support: A Guide to Personalized Customer Messaging.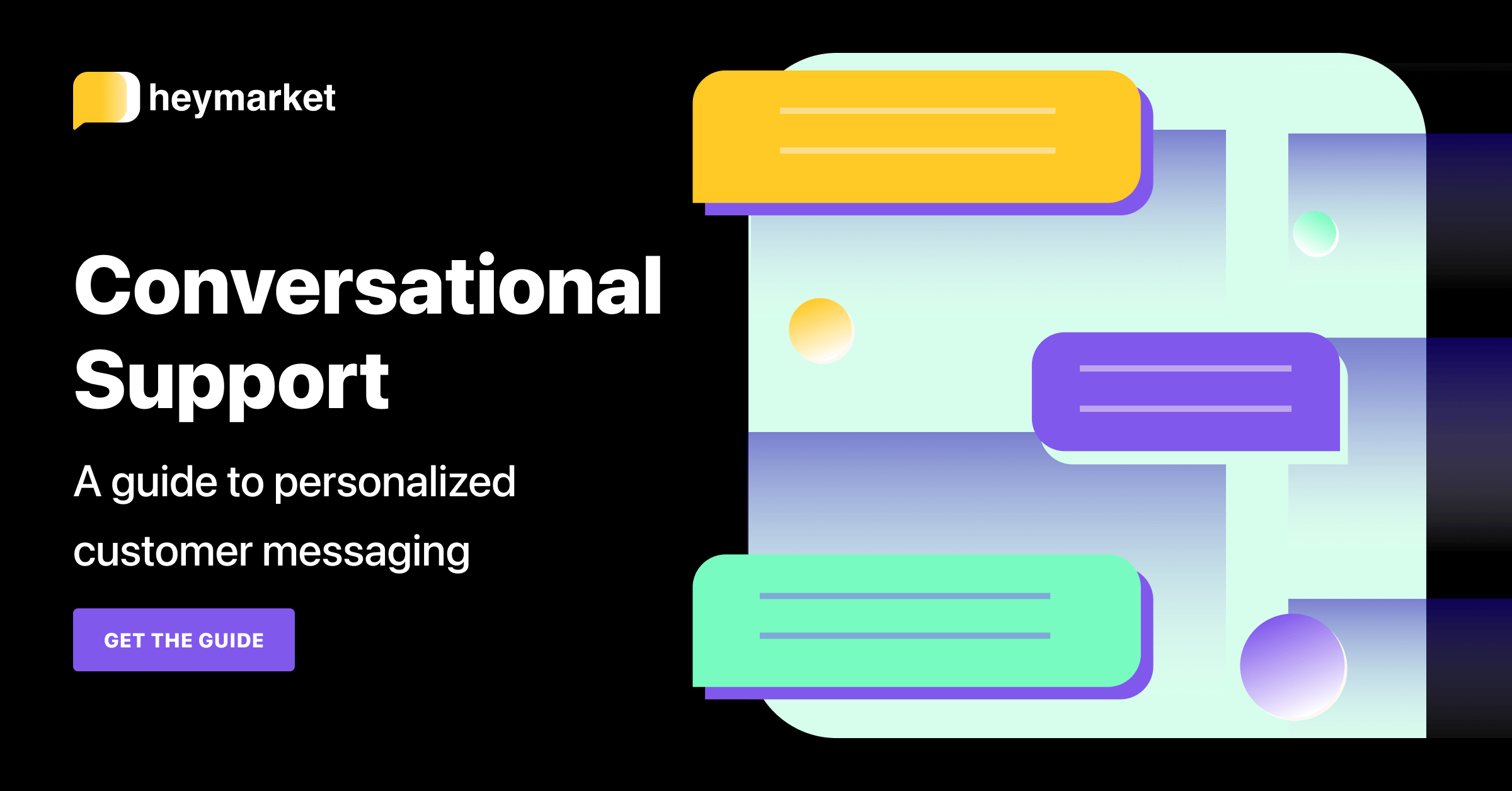 Is Conversational Messaging Effective?
Customers love messaging. The four largest messaging platforms have more active users than the four largest social media platforms (4.1 billion vs. 3.4 billion). They aren't afraid to try new messaging channels, too; 64% of customers reported testing out a new channel in 2020.
Customers want to make connections with human agents, too. More than one third of U.S. residents believe one of the top three keys to a happy customer service interaction is an interaction with a human representative. Forty-four percent say they want companies to be more open about how to connect with another person.
They also want speed: 90% of customers rate an "immediate" response as essential or very important when they have a customer service question, and "immediate" is defined as 10 minutes or less.
Conversational messaging meets each of these three customer needs. It is human-based, fast, and based on customers' favorite messaging channels. Plus, it helps you answer more customer questions, faster.
Types of Conversational Messaging
Conversational messaging can be used for customer support and engagement, marketing, and sales. All four of these conversational approaches can easily integrate into your current strategies.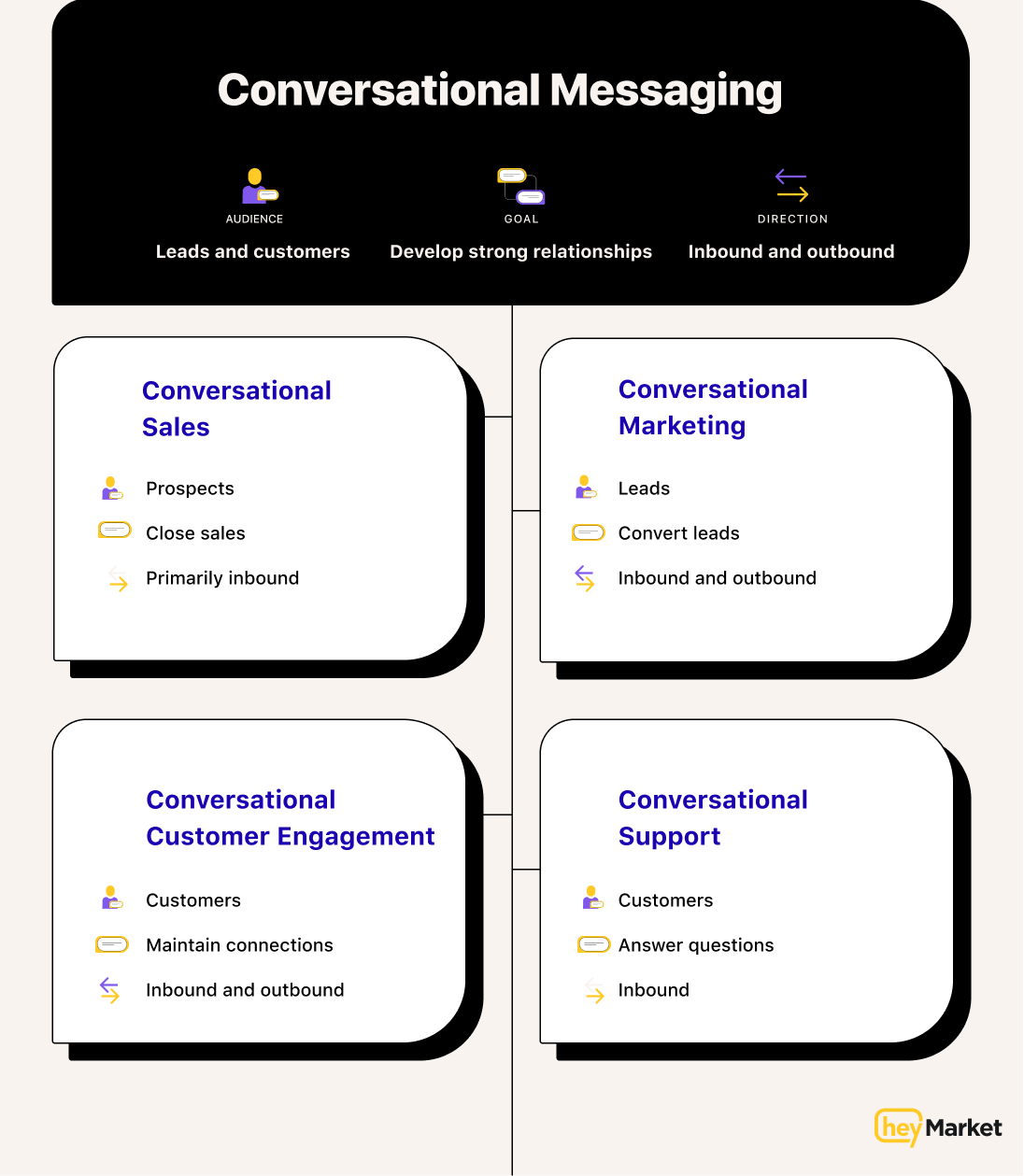 Conversational Support
Conversational support happens when live team members help customers solve product and service queries through messaging channels. It focuses on answering inbound questions, educating customers, and troubleshooting with customers through one-on-one chats.
This strategy works similarly to customer support through email, though it's a lot faster. Customers tend to respond quickly. You can use conversational support to:
Support customer onboarding
Troubleshoot product problems
Send order and delivery updates
Start returns
Follow up after customer interactions
Like all conversational messaging strategies, the goal of conversational support is to build long-lasting customer relationships. Having service and support conversations with real people helps customers grow closer with your brand.
Conversational Engagement
Conversational engagement, or conversational customer engagement, is similar to conversational support. However, it focuses more on keeping current customers connected to your brand through a mix of inbound and outbound messages.
This strategy functions in a similar way to engagement through many other channels. However, you can expect more (and faster) responses. You can use conversational engagement to:
Invite customers to text in with questions
Share brand news or product updates
Check on order or ticket satisfaction
Ask for feedback or reviews
Businesses have a wide variety of use cases for conversational engagement. You may use it to boost sales or you might use it to increase customer loyalty. The focus you choose depends on your team's current priorities. It should all come back to keeping customers actively involved with your brand.
Conversational Marketing
Conversational marketing emphasizes answering questions that leads have about your products and services, and engaging them with outbound content. The strategy offers opportunities for lead outreach, but it focuses on incoming queries.
You can use conversational marketing to:
Encourage leads and customers to reach out through brand-specific messaging programs (e.g., text in for recipes or wine pairing suggestions)
Send product tips and tricks
Create opinion polls (and share the results)
Ensure leads and customers know that they can reply and engage with your team
Answer incoming lead queries with indirect marketing techniques (or pass them to sales teams)
This strategy is a powerful way to turn leads into customers through engaging, convenient content that offers the possibility of two-way conversations.
Conversational Sales
Conversational sales asks sales teams to focus on responding to inbound leads. It's all about making it easier for customers to ask questions about your services or products, leading to faster sales through one-on-one conversations.
You can use conversational sales to:
Answer lead questions about how your products or services work
Remind leads about completing their purchases
Guide leads through the closing process
Follow up with leads
Connecting with leads when they're actively asking questions ensures you're chatting with high-intent prospects who are ready to talk with sales. Answering their questions at these key moments also helps close sales quickly.
Conversational Messaging In Practice
Conversational messaging addresses customers' preference for online shopping as well as their desire for authentic, person-to-person conversations with business representatives. Now that you've been introduced to conversational messaging, you know how to better reach customers where they are with the speed they desire and the human interactions they need.
Conversational approaches help you move away from a quick close (and immediate communication drop-off) and toward ongoing conversations. Ongoing conversations can bloom into strong, personalized customer relationships that produce more brand loyalists in the long term.
Ultimately, conversational messaging is a modern, easy-to-use, effective strategy that helps you make real, lasting connections with your customers.
Want a step-by-step framework for supporting your customers with conversations to build strong relationships? Check out our Conversational Support Guide.