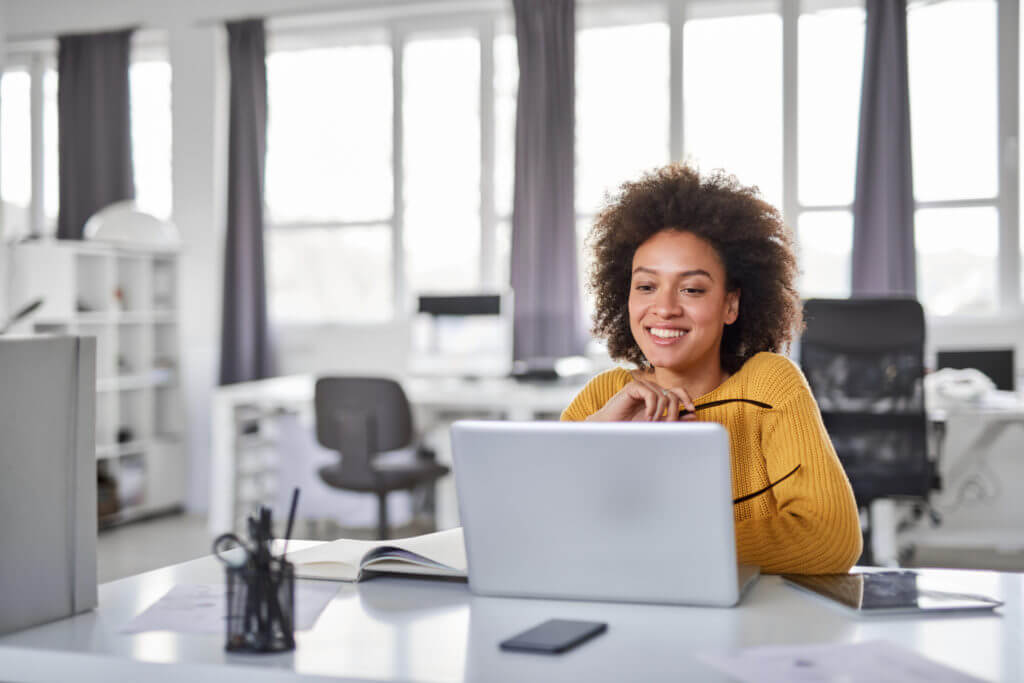 Gone are the days when people would gladly pick up the phone and have a conversation. Today, 90% of leads would rather be texted than called. Sales teams, who are always in tune with what the customer wants, are changing their ways, too. Enter business text messaging. 
When texting first became popular, salespeople just texted their leads through their personal phones. But for larger businesses handling many leads, texting through personal phones just doesn't cut it. Business text messaging platforms empower sales teams to send, receive, and manage masses of incoming customer messages. 
You have probably heard how useful business text messaging can be. However, you might not be able to put your finger on how exactly your team can use it on a day-to-day basis. 
That's why we've rounded up sales teams' top 3 use cases for business text messaging. 
Sales SMS Example #1: Generating Leads
Consumers love to text. In fact, the average adult spends a total of 23 hours a week texting. Customers and prospects will be excited when they learn that they can reach your company via sales SMS. You can expect loyal customers to opt in to your texting services—but you can also expect to grow your opt-in list with prospective customers, too. 
To ensure that prospects know about your business text messaging option, publicize it when possible. Add it to your website and your social media accounts. You can also use two key business text messaging features to let consumers know about your texting option:
Google Ads SMS 
Your business's marketing department probably runs Google Ads campaigns throughout the year. (They're probably running one right now.) If so, ask them to text-enable their ads. When you text-enable a Google Ads campaign, prospects can tap your phone number when they see a Google ad. Then, your number will fill into their native SMS app. Text-enabled Google Ads increase the chances that prospects will connect with your business. 
Click-To-Text
With the help of a business text messaging platform, it only takes a few minutes to install a widget on your company website. Then, whenever a smartphone user gets on your website and taps the widget, your business SMS number will automatically populate in their native texting app. When prospects text in, you can send them opt-in instructions. Once they reply with the required keyword, your sales team is free to chat with them.   
Sales SMS Example #2: Answering Customers Quickly 
Any salesperson worth his or her salt knows that responding to leads quickly is the best way to secure their favor before the competition does. And considering how fast texting is, any sales team that allows customers to text in has a head start. 
However, your team can't be logged into your business text messaging platform all day, every day. And if you receive a lot of incoming questions or meeting requests from leads, it will be difficult to answer them all immediately. To help your team answer customers as quickly as possible, business text messaging offers: 
Auto-Replies
Even if it's after hours, leads might be bothered if your sales team doesn't answer their texts. According to texting etiquette, waiting more than 20 minutes to respond to a text can be seen as rude. With business text messaging, you can set up auto-replies to ensure customers know when you'll be available to text them back. This can be useful during hours, too, especially if your response times tend to be slow at certain times. Any auto reply can be tailored to keywords, meaning that incoming texts containing the word "new product" can receive a different reply than texts containing the word "quote."
Chat Routing
Business text messaging platforms can even automatically route messages to specific salespeople. Like with auto-replies, chat routing relies on keywords to decide who to route to. For example, texts containing the word "new product" can route to a product sales expert, while texts containing the word "quote" can go to a pricing expert. 
Sales SMS Example #3: Engaging Leads 
Prospects will often text in with an initial question. Then, they'll either make a purchase or stop communicating with your brand. When your leads go cold, you can start engaging them through business text messaging. 
Keep in mind that you have to be careful when engaging leads via SMS. Sending too much content—or content that doesn't offer value—can make your leads unsubscribe from your business text messaging channel. With that in mind, it makes sense to stick to sending two types of texts when engaging leads:
Check-Ins
Sometimes, leads will ask a question, you'll reply, and the conversation will go cold. In these situations, there's no reason that you can't check in a few days later. Business text messaging platforms allow salespeople to schedule a text in advance or create a reminder to circle in at a later date. This way, you'll never forget to check in with a customer. 
Industry Tips
Sometimes, a conversation ends with a thank you from a customer and no conversion. To prevent your leads from forgetting about your brand, send your leads industry tips or news. In these cases, it's critical that your tips are industry-relevant and valuable. For example, if your business is a grocery chain, you might offer tips for preserving fruits in the summer. If your business is a shoe chain, you might offer shoe-care tips. These kinds of engagement campaigns can be automated through SMS drip campaigns. As soon as a lead responds, you'll receive that message directly into your inbox.
Want your sales team to test business text messaging? Try our platform for free today.