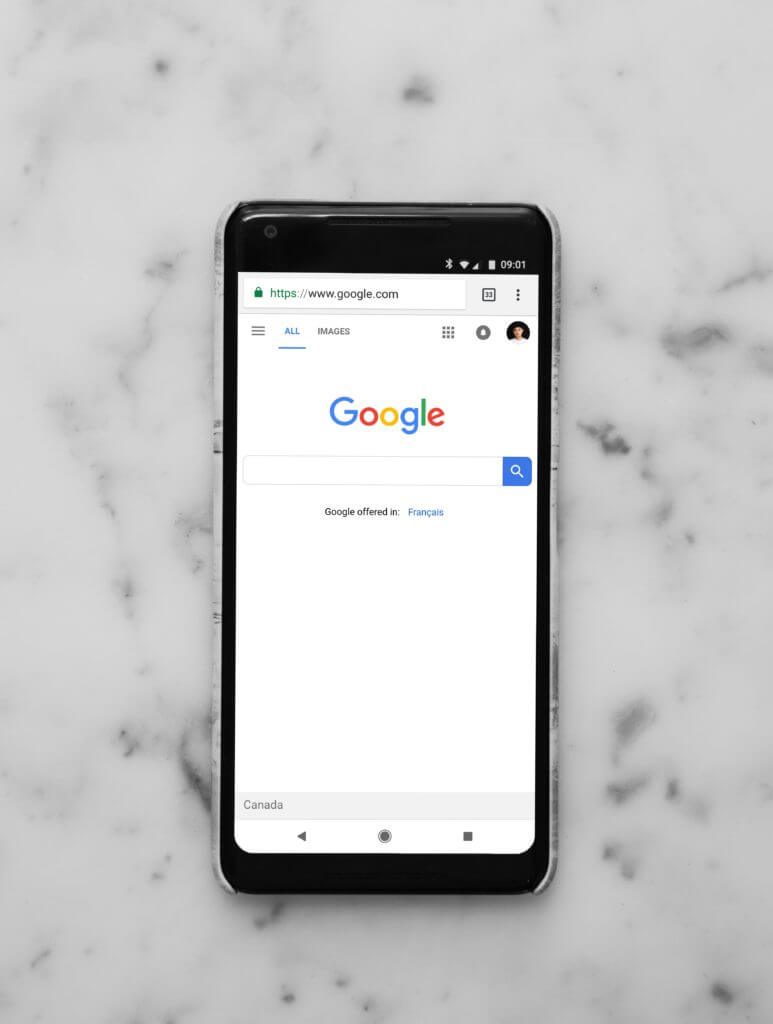 Google AdWords is a critical advertising tool for many businesses. For one thing, it's highly trusted by consumers. A 2018 survey by agency research firm Clutch found that nearly four times as many people are likely to click on a paid search ad on Google (63%) than click on a paid ad on any other search engine, including Amazon, YouTube, and Bing. Google AdWords has another strong appeal: with Google AdWords SMS, businesses can make it even easier for consumers to contact them right when their interest is piqued by an ad.

Like Google AdWords, business SMS is a popular tool for companies. Fast and convenient for consumers, business texting and messaging is a preferred communications channel for 89% of consumers. When combined with a powerful advertising channel like Google AdWords, business SMS can help conversion rates skyrocket. 
Read on to learn more about Google AdWords SMS and the power of text-enabled advertising. 
What Is Google AdWords SMS?
Google enabled click-to-message AdWords campaigns in late 2016. Right away, Google noted that "Many advertisers [were] already using click-to-message ads to take advantage of a new and faster way to connect with consumers on mobile to increase conversion rates."
The powerful click-to-message extension provides consumers with an easy way to immediately connect with a business whose ad they find interesting. The process is simple: 
A consumer clicks the click-to-text button.

The consumer's phone prefills a text directed to the business's number.

The business

receives the text and replies. 
More recently, Google AdWords announced additional performance insights for their click-to-message feature. Although these analytics are also available through most business SMS platforms, sometimes businesses need to view all AdWords-related statistics together to analyze the bigger picture. Google uses an auto-dealer case study to illustrate the potential impact of these insights: 
"An auto dealer notices that she's gotten more messages since adding message extensions, and wants to better understand this message traffic. She turns on message reporting in her account settings. Reviewing the data, she sees that exchanges of more than four messages tend to lead to scheduled test drives, so she raises her bids on this campaign. Later, she sees that her longest chats are coming from people in the 402 area code, so she decides to target her ads to the corresponding region." 
Ultimately, Google AdWords SMS is a powerful tool to implement into your AdWords campaigns.
Google AdWords SMS Use Cases And Examples
Since Google AdWords SMS is so new, businesses can feel unsure regarding click-to-message ad copy. No worries—we've got plenty of examples to share. While each AdWords campaign is different, extension text CTAs should always be tailored to your ad. 
Auto Dealer Use Case 
Headline: Bay View Auto Mechanics – Reliable, Fair Service 
Description: We'll fix your car—no hidden fees or surprises.
Extension Text: Questions? Text A Certified Auto Mechanic! 
Pre-defined Text Response: Hello! I'm wondering whether I should bring my car in?
Law Firm Use Case 
Main Ad: James & Smith, LLP – Serving Top Businesses In LA
Description: With 500 cases under our belt, we've got the expertise you need.
Extension Text: Text In To Start An Initial Consultation  
Pre-defined Text Response: Hello! Do you think my case is something you can handle?
Restaurant Use Case 
Main Ad: Palazzo Pizza – Thin Crust Delivery, Now
Description: Piping hot pizza, at your doorstep.
Extension Text: Order Your Pizza Now Via Text!
Pre-defined Text Response: Hey! I'd like to place an order for your daily special. 
Retail Use Case 
Headline: Jane's Dress Boutique – Couture Clothes For Chic Women
Description: We pride ourselves on our professional service.
Extension Text: Text With A Style Expert Today 
Pre-defined Text Response: Hey! Do you have pants that work well with pear shapes?
Salon Use Case 
Main Ad: Sunshine Salon – Luxury Massages At Low Prices
Description: We're a client-first salon that prioritizes your wellness.
Extension Text: Schedule An Appointment Now Via Text 
Pre-defined Text Response: Hi! Do you have any openings next Friday?
Setting Up Google AdWords SMS
With a business texting platform like Heymarket, incoming messages from Google AdWords SMS campaigns will arrive into a shared inbox that your team will see. This way, appropriate  team members can answer questions or attend to requests from potential customers at the exact moment they become interested in your company's product or service. A fast response via business texting increases your chances at a conversion—and can capture your prospective customer's attention before he or she gets hooked by competitors. 
If your existing business number is voice-only, you can easily text-enable it. Advanced business texting platforms can text-enable most VoIP, landline, and toll-free numbers while leaving your voice service intact. This number can then be included in your AdWords ad for texting or calling, whichever your customer prefers. Any incoming texts will arrive directly in the SMS platform's inbox.
Once you set up your SMS platform, it's easy to text-enable your Google AdWords campaigns:
Sign in to your Google AdWords account.

Click on "Ads & Extensions" on the left side and click on "Extensions" at the top.

Click on the "+" icon, then select "Message Extension."

Enter your business number, the extension text people will see in your ad, and the pre-defined text message they can send you.
Once you complete this process through Google AdWords, texts from eager consumers will begin to arrive in your shared inbox or to your designated phone.
Need some assistance setting up Google AdWords SMS? Let us help.