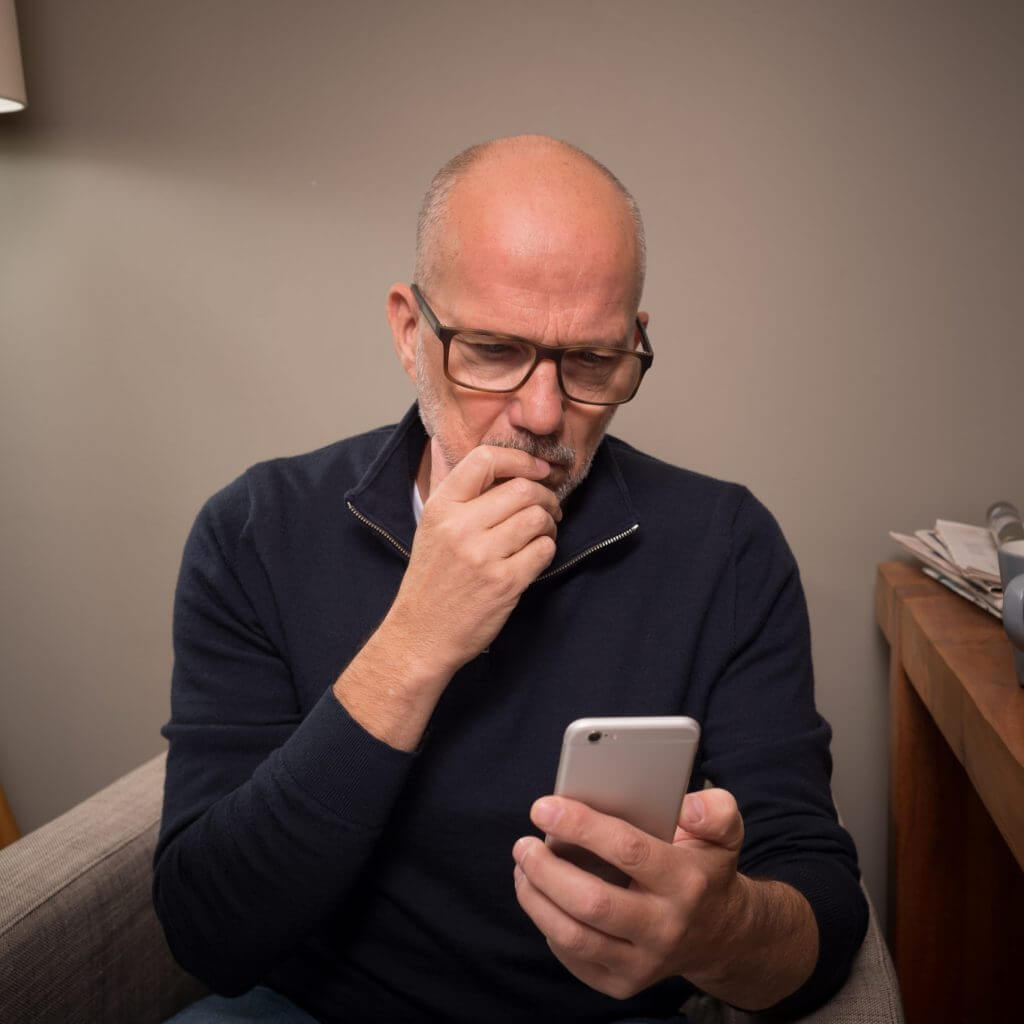 Part of achieving SMS security is being careful as you chat with customers. Use these six tips to help you navigate secure text messaging during customer conversations. 
Tip #1: Know Which SMS Compliance Measures Apply 
Depending on your brand's location and industry, you will be subject to certain SMS standards and regulations. These may include the TCPA and HIPAA, among others. These standards aim to protect your customers' or patients' data and well-being.
On a regular basis, your team should:
Review which SMS compliance measures apply to your brand
Examine the processes by which your brand is adhering to the measures
Adjust or make changes to any processes you find lacking
Regular review of your SMS compliance measures is critical to ensuring you're adhering to applicable standards as best you can. While compliance with these measures doesn't guarantee SMS security, it usually helps you put processes in place to stay secure. 
Tip #2: Ensure Customers Have Opted In Before Texting Them
It's critical to get written permission from customers before you text them. They can either text in a keyword or check a box on a web form to opt in. You don't want to text people who don't want to hear from you; that can be perceived as a breach of their personal privacy. 
To ensure customers are willing to text with you, be sure to:
Confirm that new contacts know they've signed up for your SMS services
Reintroduce yourself with your company's name when you message established customers
Provide opt-out information on each initial text you send in conversations
Ensuring customers have opted in to your SMS services is critical to secure text messaging.  
Tip #3: Stick to Sharing Administrative Information 
Business SMS platforms offer a certain amount of security from the get-go. Your texts are encrypted in storage and in transit through your services. But once they reach someone's phone, there's room for problems. For example, a friend might grab your contact's phone or a stranger might open their messaging app on a public desktop. Because of these potential situations, you need to stick to only sharing administrative information through SMS.
You can send customers:
Appointment scheduling information or reminders
Order confirmations
Delivery updates
Product tips
Opinion polls
Operational announcements
Do not send any sensitive information. This can include patient information, like test results or diagnoses, or financial information, like earning reports. If you need to share sensitive information, you can text customers a link to your business's secure portal. 
Tip #4: Use Secure Tools for Payments
Conversational marketing is becoming more popular. It's a strategy where sales teams engage in authentic, person-to-person messaging conversations about products or services. Customers will sometimes decide they want to buy something during these chats, and some messaging platforms even allow for in-app transactions.
Use secure tools for in-messaging payments, such as:
Apple Pay and Google Pay are included in-app with Apple Business Chat and Google's Business Messages respectively. If you're messaging customers through business SMS, Facebook Messenger, or WhatsApp, you'll need to direct them to a link for payment.  
Tip #5: Escalate Texts That Become Gray Areas
Secure text messaging isn't always black and white. If you encounter a situation that seems like it may end up compromising your customers' or your business's security, escalate to an email or a phone call. 
For example, you may want to switch channels if:
Customers are confused about whether or not they've opted in to your SMS services (i.e., if they seem confused about why you're texting them)
Customers begin asking follow-up questions about sensitive information (i.e., they want to know what their test results are without logging into their secure portal)
Customers want to send their credit card numbers over the messaging system
In any case where customers seem on the brink of endangering your secure text messaging system, ask them to switch channels so you can provide secure service. 
Tip #6: Review Texts for SMS Security
Your business SMS platform should empower you to review texts for SMS security. Conducting regular text reviews is a great way to ensure you've achieved secure text messaging.
When you review text messages, ensure that:
Initial opt ins are confirmed with a follow-up text
Opt-out instructions are readily available at the beginning of SMS conversations
No sensitive information (test results, diagnoses, financial information, credit card numbers) is shared
All "gray area" conversations are escalated to another channel
After you review your texts, you can make improvements in any identified problem areas. Reviewing texts and making subsequent changes is a surefire way to achieve secure text messaging. 
Want to learn more about secure text messaging? Download our SMS Security and Compliance Guide.