Apple Business Chat with Your Customers
Apple Business Chat and Heymarket make it easy to meet your customers where they are. They never have to install an app and message directly from their iPhone, Mac, or Apple Watch. Heymarket was designed from the ground up for teams and administrators, so your company stays productive and secure while messaging with customers.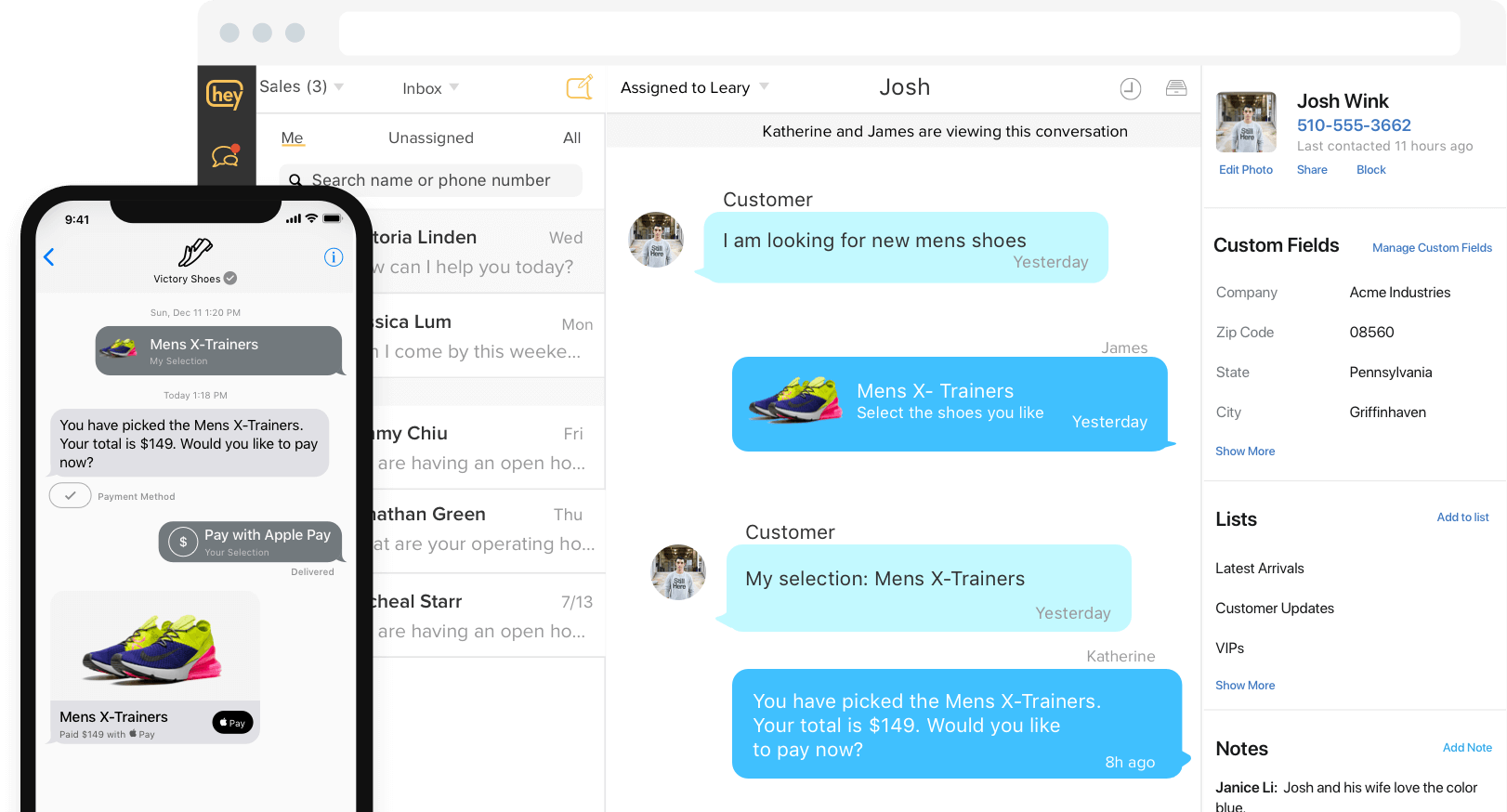 Trusted by Leading Brands





How Companies Can Use Apple Business Chat with Messages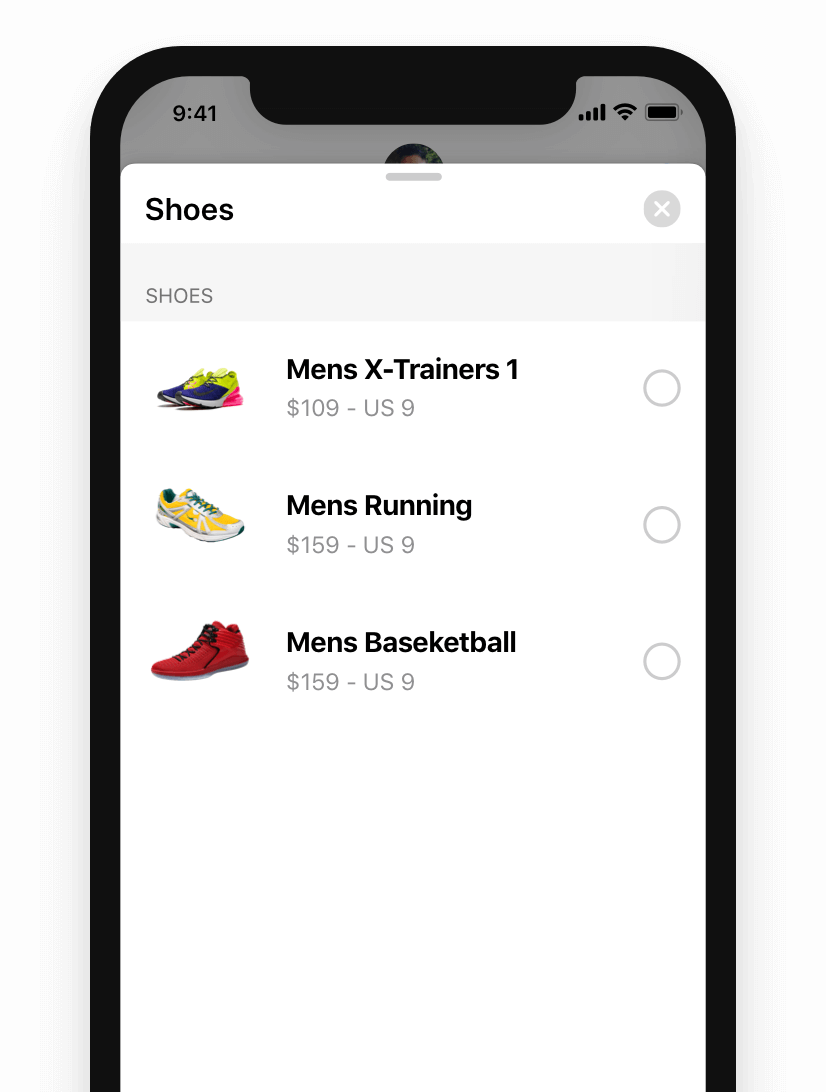 Quick, Productive Chats for Customers
With Apple Business Chat, customers can quickly select product options and message with your agents without having to install an app. With a customizable interface, customers will immediately recognize your business.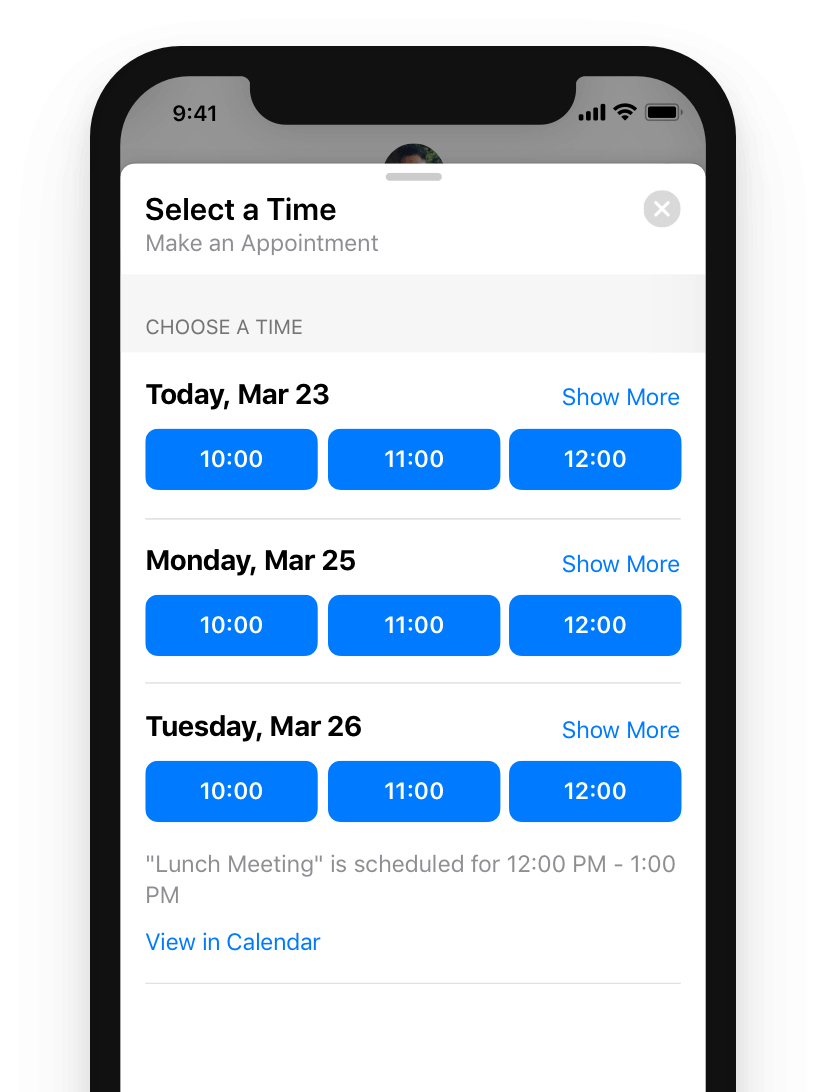 Messages Makes Scheduling Easy
Among the most popular Apple Business Chat examples is making it easy for customers to schedule appointments with your business. With Heymarket's intuitive templates and integrations, administrators can create a variety of date/time options for customers to select from.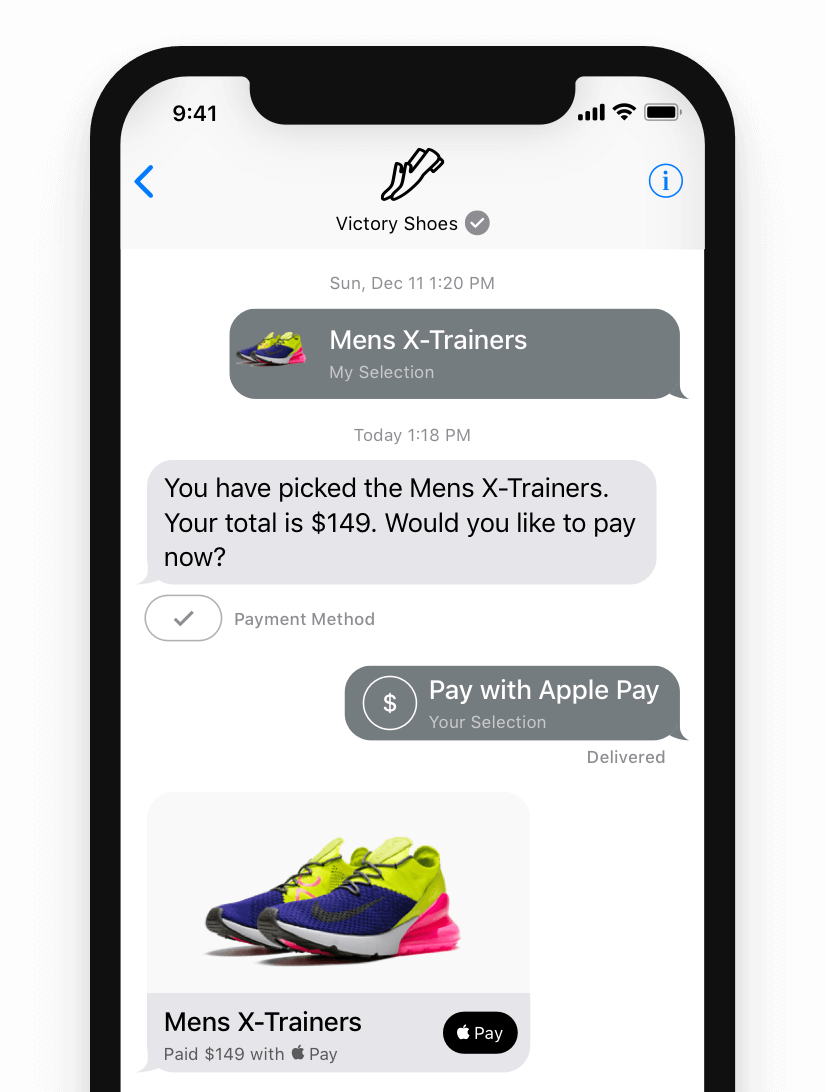 Conversational Commerce
Heymarket and Business Chat make conversational commerce simple for consumers and businesses. Just set up a Heymarket template with product information such as the name, photo, and price. Then, agents can immediately access it to send to customers. With Apple Pay support, consumers can now purchase your products and services in Messages.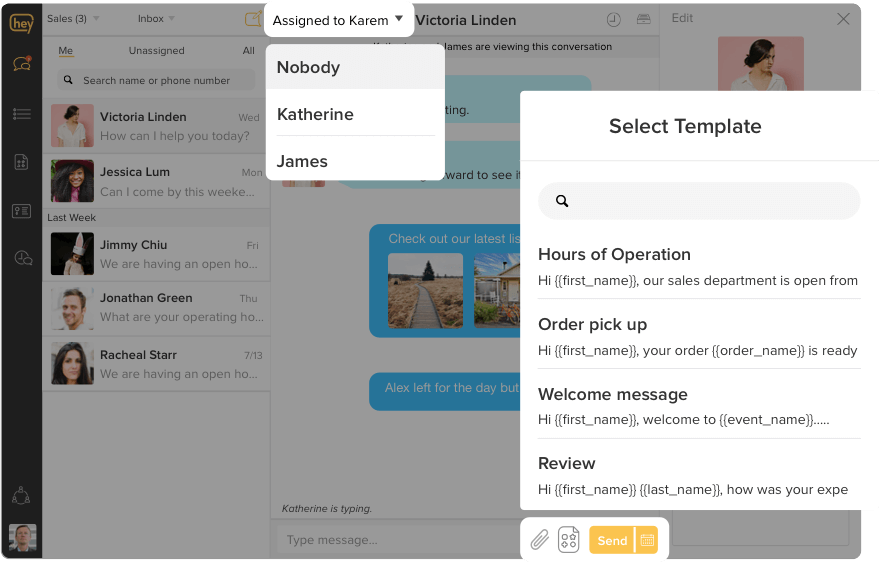 Messages Keeps Teams Productive
Heymarket's intuitive productivity features keep teams productive while they message with customers over Apple Business Chat. Shared inboxes, templates, assignments, and scheduled messages ensure your team never misses a beat. Agent features seamlessly work with Heymarket's native iOS app, so people can message even while away from their desks.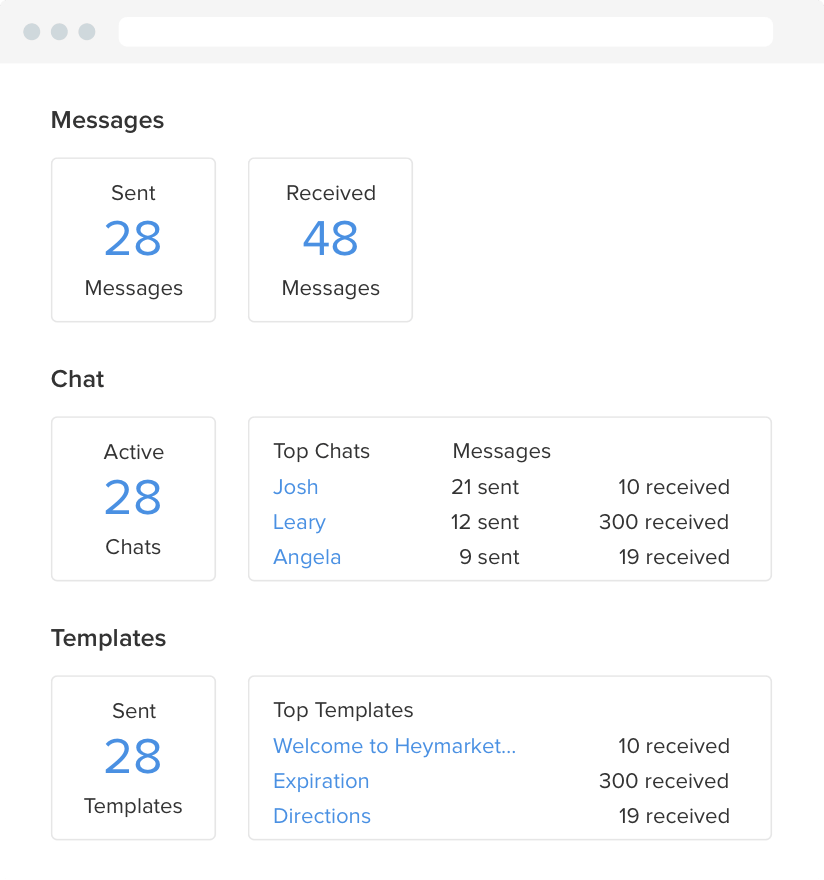 Track Customer Interactions
Powerful reporting gives managers insights into agent productivity and messaging usage. Keep track of commonly used templates, which chats are most time consuming, and which team members require additional training. Improve response and resolution times by tracking agent key performance metrics.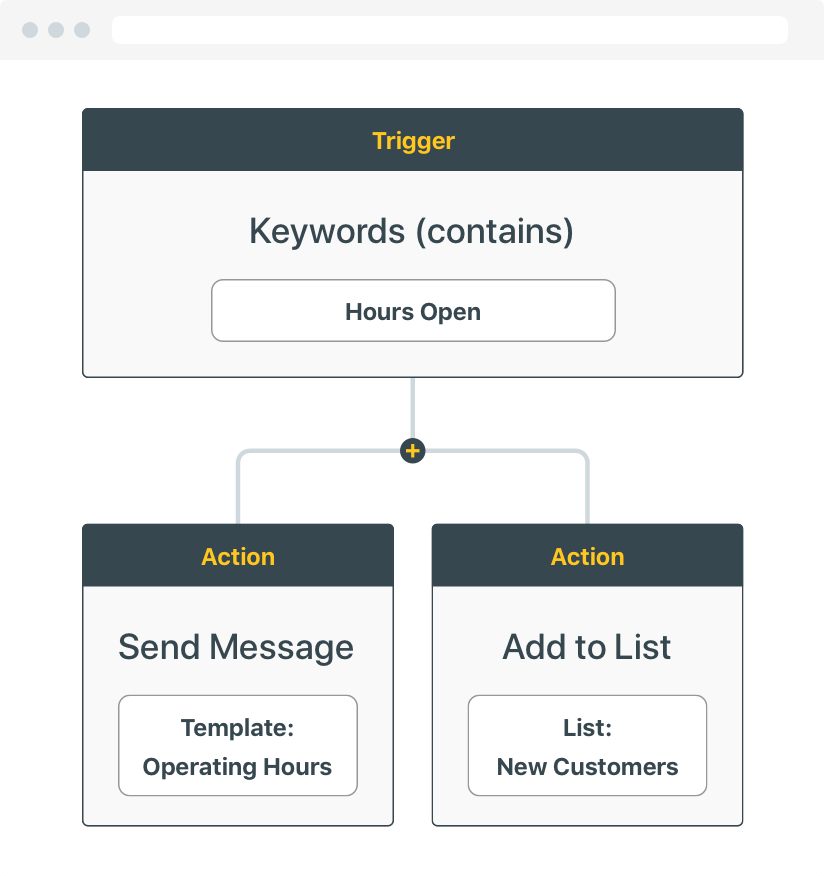 Apple Business Chat Helps Automate Workflows
With Apple Business Chat partners like Heymarket, your department can automate existing workflows with easy-to-configure triggers and actions. Automations can be set up based on keyword, date, day, or first incoming message. From there, Heymarket can auto reply, assign a chat, or even add a customer to a list.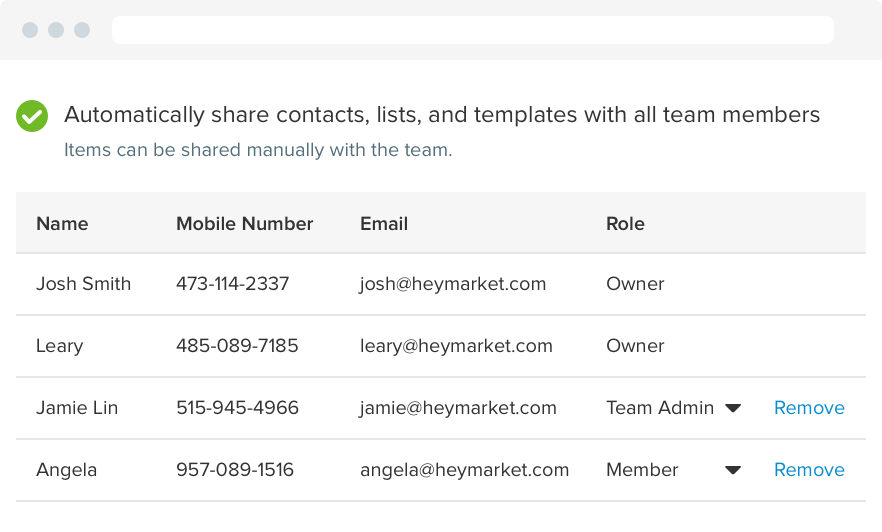 Proven and Enterprise Grade
Heymarket provides managers and IT administrators the necessary, enterprise grade tools to stay in control of messages and gain insights. Determine which team members have access to which customer messages, track KPIs with built in reports, export and archive chats, integrate with popular SaaS applications, or use the full featured API for further customization.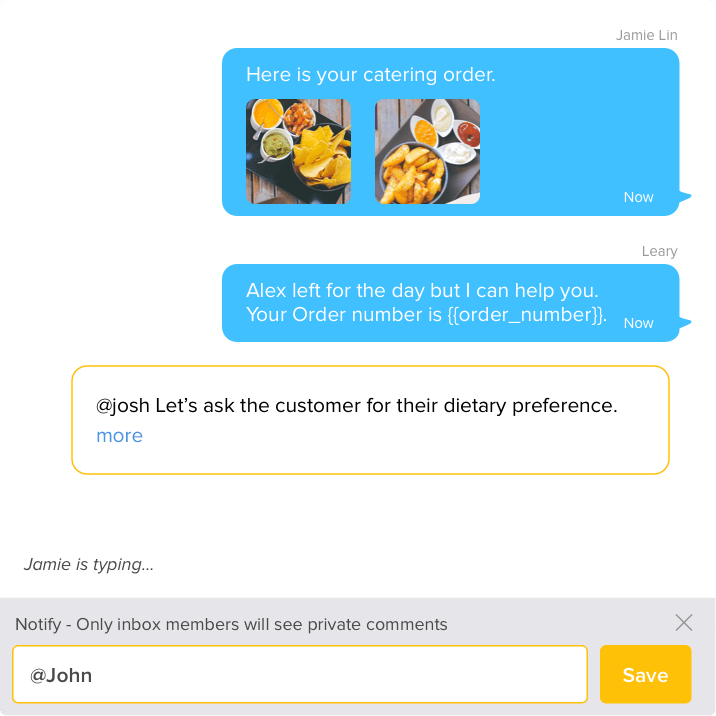 Rich, Team-Based Messaging
Heymarket was designed from the ground up for teams. Agents can add private comments to loop in co-workers and managers, who then get notified to reply. It's the quickest way to get the best answer to a customer in a timely fashion. Rather than use SMS, customers get richer Business Chat messages that can be used to select products, schedule an appointment, or even complete a payment.