Heymarket now has powerful, built-in reports to track usage as well as common Key Performance Indicators (KPIs) like response time and resolution time. This was a popular request from our customers who are using text messaging for customer support, dispatch, and appointments.
Key Performance Indicators
KPIs are a powerful method for marshalling your team around a goal and tracking progress. Heymarket now includes common KPIs for messaging including: first response time, average response time, and resolution time (when a chat was closed). Clicking into each gives you a detailed view with top chats, members, and trending charts.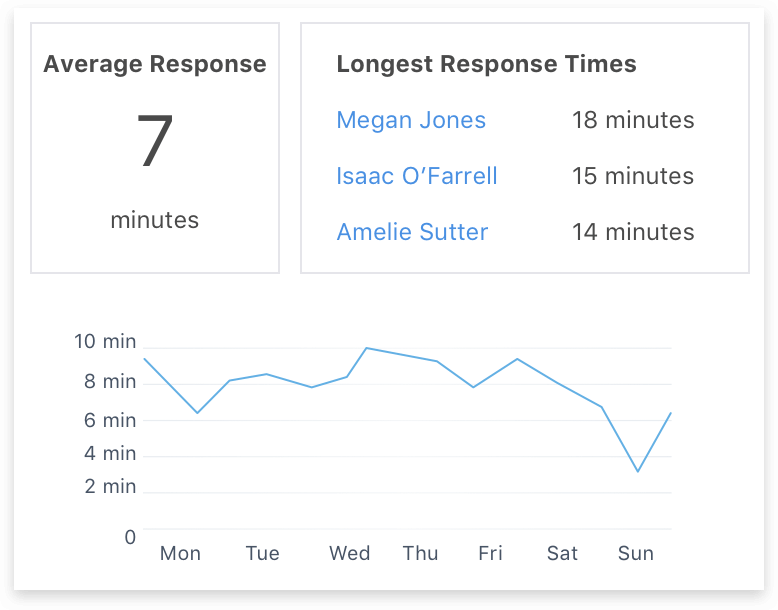 With these KPI charts, you can see which team members need more training, which customers waited the longest, and who on your team to recognize for outstanding performance.
Usage Data
Heymarket brings the productivity tools you're used to in email to text messaging: templates, lists, assignments, and more. With the usage reports, you can see how frequent each one is used. For example, you can see: which chats are generating the most messages, which templates are the most popular with your team, or which lists are most commonly used. A detailed view of each will even tell which team members are most active in Heymarket.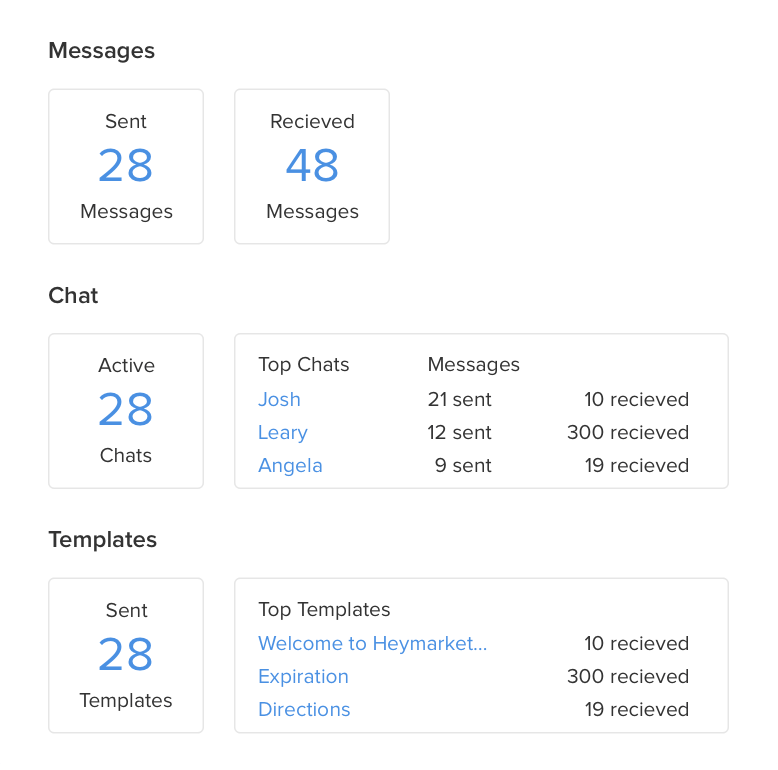 The messaging reports are available in every subscription. Sign in to Heymarket Web to get started.