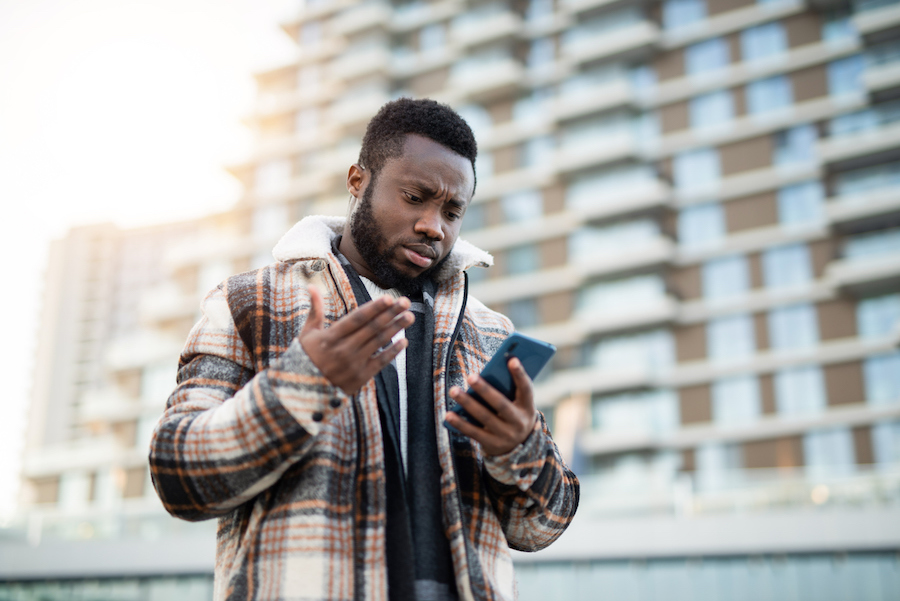 Texting has become our primary mode of communication, especially for American adults under 50. One major reason for that is compared to email, SMS leaves less spam in your inbox.
Even so, as more people start texting, there's a higher likelihood of spam texts making it through to your phone. If complaints to the FTC about spam messages are any indication, then consumers are seeing more and more unwanted messages on their phones. These texts may include marketing messages, coupons from unknown companies, or even unintelligible gibberish.
With the growing demand to keep SMS inboxes free from unwanted messages, we're going to walk through what steps you can take to help stop spam texts.
What Are Spam Text Messages?
Spam text messages can be any unwanted or unsolicited message sent to your phone. These messages are often sent by scammers or illegitimate businesses. Reputable companies can also receive spam text messages from these bad actors. Sometimes, companies can receive spam texts from disgruntled employees or customers.
Why Block Spam Text Messages?
You're likely interested in learning how to block spam texts because, let's face it, they're annoying. But spam text messages can also be dangerous. They can even open you up to identity theft. That's why it's so important to immediately address and block spam texts. (It's also important to follow best practices when you receive unwanted messages. For example, never click on a link included in a spam text.)
Who Can Learn How to Block Spam Texts?
Both individuals and businesses can (and should) learn how to stop spam texts. Under the FCC's TCPA regulation, it's illegal for businesses to send you texts that you have not specifically opted in to receive. If they're still sending you texts, that's unacceptable, and you should block them. But it's also within a business's right to block messages from other businesses—and, in some cases, individuals who have violated their terms of service or otherwise abused their ability to connect with them via SMS.
How to Stop Spam Texts as an Individual
Let's get down to the nuts and bolts of how to stop spam texts as an individual. You may have to try a few options before you find one that works the best for you and your specific needs.
Text STOP to any Spam Messages
According to the TCPA, all businesses must stop texting you if you reply with a commonly recognized opt-out term. All subsequent texts would be firmly illegal. STOP is one of the most common options. You may also use STOP, STOPALL, UNSUBSCRIBE, CANCEL, END, and QUIT.
Use Built-In Blocking Options on Your iPhone
Your iPhone offers a blocking feature that can block both calls and texts. Click the arrow below the sender's number at the top of the spam text. Then, tap the "i" in the menu that opens up. In the next menu, click "info," then select "Block this Caller."
Use Built-In Blocking Options on Your Android Device
If you own an Android phone, look for three dots in the top right-hand corner of the spam text. Then select the option to "Block Contact."
Add Your Number to the Do Not Call Registry
The Federal Communications Commission has a National Do Not Call Registry to prevent you from receiving spam messages. Registering for this service prevents you from being both called and texted by many businesses—though not all. For example, the registry's restrictions do not apply to messages from political entities, non-profits, or charities. The FCC offers a variety of other resources about blocking unwanted calls and texts—including how to file a complaint.
Rely on Your Carrier's Blocking Tools
Each cellular service carrier also offers their own unique blocking tools. For example, Verizon offers a blocking service for subscribers. Similarly, you can use AT&T's Call Protect service to block specific numbers. Check with your carrier to see what blocking tools they offer.
Purchase a Third-Party App
There are third-party apps available to help filter out unwanted texts. For example, Nomorobo blocks suspected phone calls and potential spam texts. Robokiller is another tool that filters out spam texts. Both of these are recommended by industry experts—though you will have to pay for them. CTIA.org offers a more extensive list of trusted apps for iOS and Android.
Report the Sender to Your Carrier
If none of those options work—or if you'd like to prevent these bad actors from spamming other people—you can report them to your carrier. In most cases, you'll simply need to copy the original text and send it to 7726, which spells out SPAM. This number works for AT&T, Sprint, T-Mobile, and Verizon.
How to Stop Spam Texts as a Business
Businesses have options, too. If you're using your personal phone to text in a professional setting, you may use the options for individuals above. But using a personal phone limits data security, leading many companies to use a business texting platform.
By separating personal and business messages, professionals are less likely to have their personal number compromised by a disgruntled employee, colleague, or customer. Plus, you can use your texting platform to block individuals' messages when they abuse the privilege to text your business.
Blocking is as simple as the click of a button—and your team won't have to hear from that number ever again.
Want to learn more about how to stop spam texts? Chat with our team.