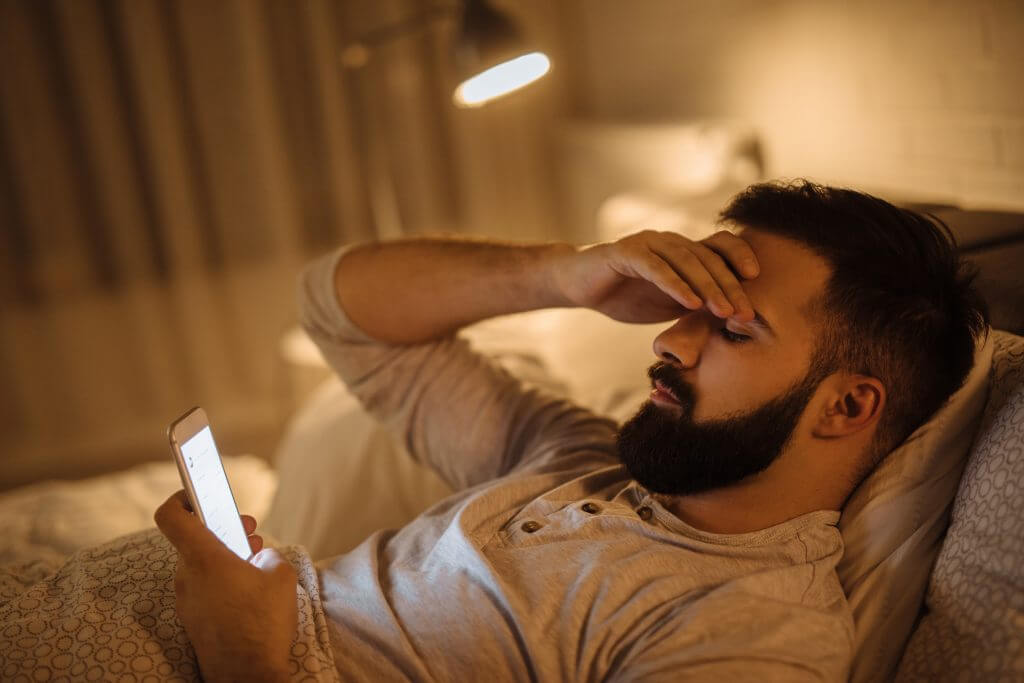 Eighty-nine percent of consumers say they'd like to use business text messaging to get in touch with their favorite brands. In other words, there's a good chance your customers want to text you.
But you don't want your team to use their personal phones to connect with customers. Using personal phones for work can cause problems with data security and collection, professionalism, and work/life balance. Here's how.
Personal Phones Don't Offer Data Security
Your team members have the best intentions when they text customers. They just want to provide fast, convenient service. However, there's a chance that they may accidentally delete customer texts from their personal phones. If your team works out in the field or on different shifts, customer texts travel with them, which can create information gaps when team members aren't in a central place. Plus, if they leave their jobs, there's a good chance they won't have time to manually log the customer texts in their phones to your company's database. 
Business text messaging platforms prevent your brand from potentially losing customer data. They:
Automatically upload customer texts to both your business SMS platform and CRM

system

, so you never lose customer messages

Offer

roles and permissions

, so you can choose which team members access what

information

Provide full control over employee access, so you can prevent ex-employees from accessing customer data
Personal phones don't offer any way to track or maintain customer data. Business text messaging platforms offer the exact tools your business needs to keep customer data centralized and safe. 
You Can't Get Reports with Personal Texting
Reporting is critical to team performance. It's how you measure success and identify room for improvement. Personal phones don't offer any way to collect important data that can tell you how team members are performing. You don't know whether they're going above or beyond or if they need a little extra training. Plus, there's no way to understand which messaging content is performing well. 
Business text messaging platforms offer extensive, built-in reports. Your team should be able to track critical stats like:
First response time

Average response time

Resolution time

Total messages

Most frequently used

templates
Enterprise-grade reporting also empowers you to filter reports. You can review performance by team, team member, or certain dates. Filtering reports makes it easy for you to identify which team members need help, and whether an entire team re-training is in order. 
Texting from a Personal Phone Can Lead to Embarrassing Situations
Mistakes happen. We're human, after all. But mistakes are more likely to happen if your team is texting customers from their personal phones. There's a chance that your team members may send personal messages meant for close friends or family members. In some cases, personal jokes or causal statements can be off-putting to customers—leading them to redirect their loyalty to another brand. 
Business text messaging platforms offer features that prevent these kinds of embarrassing situations. For example:
Team members can do all of their business messaging within the platform on desktop or on their mobile app, keeping all of their customer communications separate from their personal ones. If the platform offers

omnichannel messaging

, this means they can respond to messages from multiple sources (e.g. Facebook Messenger or Apple Business Chat) all in one place.

Team members may choose to send messages from their

platform's

web apps only, so they don't ever receive customer messages on their phones

Team members can work solely from their business text messaging smartphone apps if they feel more comfortable with mobile messaging. The branded business SMS smartphone app helps them clearly separate work and personal messaging on their phones. 
Preventing embarrassing situations is one of the top reasons brands choose to use business text messaging platforms. Personal phones simply don't offer protection against these kinds of mistakes.  
It's Hard to Achieve Work/Life Balance with a Personal Phone
It's tough to stop yourself from answering a work email on the weekend. Even if you're just checking your email to see if that order has been shipped, it's still difficult to stop yourself from diving into work. It would be even harder for your team members to ignore texts from customers that show up right on their phones. 
Business text messaging platforms offer key features that empower your team to separate work from personal time. They:
Allow team members to turn off notifications during certain hours of the day, and certain days

of the week

Offer

auto replies

for after hours situations
These features help your team members get the rest they need when they're away from work. Come Monday morning, they'll be ready to provide the best SMS customer service possible.
Want to test out a business text messaging platform? Try ours for free today.