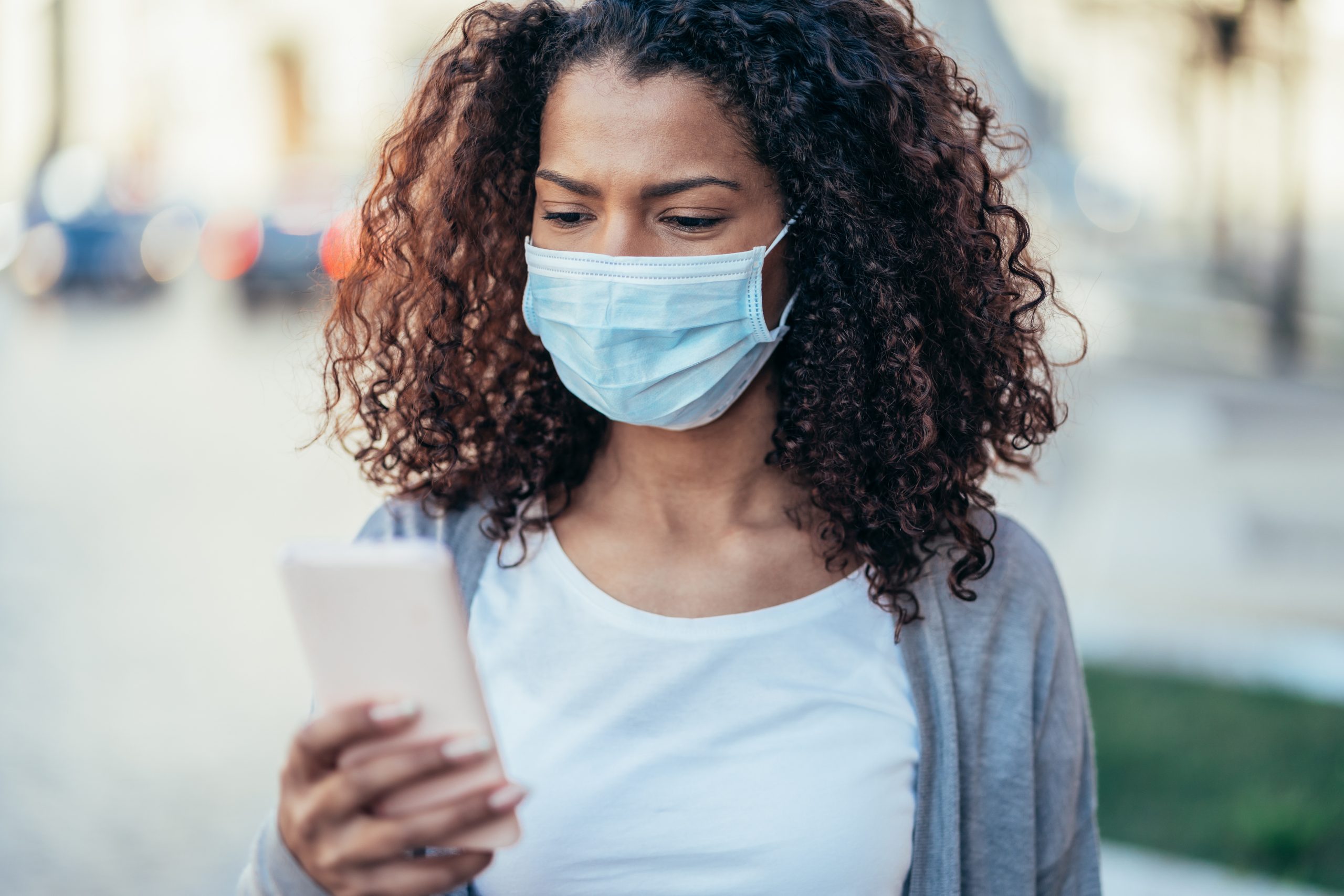 Now that more people are getting vaccinated and states are lifting restrictions, you've probably started welcoming customers back into your store. But how can you help customer COVID concerns, letting them know that your establishment is safe for in-person visits? Enter business text messaging. 
Address Customer COVID-19 Concerns Quickly
Your most worried customers are most likely to reach out and ask questions about your COVID-19 policies. Answering these questions quickly is the best way to boost customers' confidence in in-store shopping and get them through your doors. 
Business text messaging is a fast channel. Customers start and finish conversations quickly. In fact, 90% of texts are read within the first three seconds of receipt, and the average response time for a text is 90 seconds. That makes it the fastest channel for addressing and resolving COVID-19 concerns. 
Pro tip: To expedite your response times, choose a business text messaging platform with a shared inbox. This tool accepts incoming customer queries from a wide variety of messaging channels (including Facebook Messenger, WhatsApp, Apple Business Chat, and Google's Business Messages) in one place. That way, you don't have to spend time switching between platforms to answer each question. Your business SMS platform should also offer tools like SMS templates, which help your team answer FAQs quickly.
Share COVID-19 Safety Procedures
Some customers don't have time to reach out and ask their questions. To help customer COVID concerns in these situations, proactively reach out, keeping them updated on what your team is doing to keep them safe. 
Business text messaging platforms empower you to send updates to all of your SMS list members quickly, while maintaining a personal touch. Personalized mass text messages are easy to set up. All you have to do is choose or write an SMS template, leaving space for custom fields. Then, you select a list of recipients and press send. Your business SMS platform will personalize each outgoing message.
Pro tip: Let customers know that they can sign up for your SMS services to stay updated on your safety policies and operational changes. Publish your business SMS number on your website, social media pages, and other content. Ensure you include a short description of the kinds of questions your team can answer. 
Run New Services Smoothly
There's a good chance you started offering new services during the COVID-19 pandemic. For example, buy-online-pick-up-in-store (BOPIS) services (also known as curbside pickup) became popular. These services may be fitting for nervous customers. But they require convenient, real-time communications in order to work.
Business text messaging is the perfect channel for curbside and in-store pickups. You can use it to send order confirmations, then update customers with pickup times. You can also coordinate with customers once they arrive at your store, ensuring they know where your pickup location is and how to safely approach it. 
Pro tip: Integrate your point of sale (POS) system with your business SMS platform. This integration empowers you to automate your curbside and in-store pickup communications. You can set your business SMS platform to send updates when your POS system marks orders as confirmed, ready, and picked up. Curbside and in-store pickup automations can save you a lot of valuable time. 
Ask for (and Respond to) Safety-Related Feedback
It's important to listen to customer worries—especially when they involve your safety practices. Asking for feedback about your reopening strategy gives you insights into areas for improvement. It also offers you an opportunity to inform customers about measures they may not know you're taking. It can even help customer COVID concerns by reassuring them that their concerns are taken into account. 
Business text messaging is one of the most effective communication channels for gathering feedback. In fact, 19% of people will click a link in an SMS messaging campaign, compared to just 4.2% in emails. Customers are far more likely to engage with your feedback request if you send it through business SMS. 
Pro tip: Business text messaging is also a good channel for offering survey support, if you prefer to send survey links through email. You can even automate SMS feedback reminders and confirmations to encourage participation. 
Want to learn more about adapting customer experience in the time of coronavirus? Check out our blog.