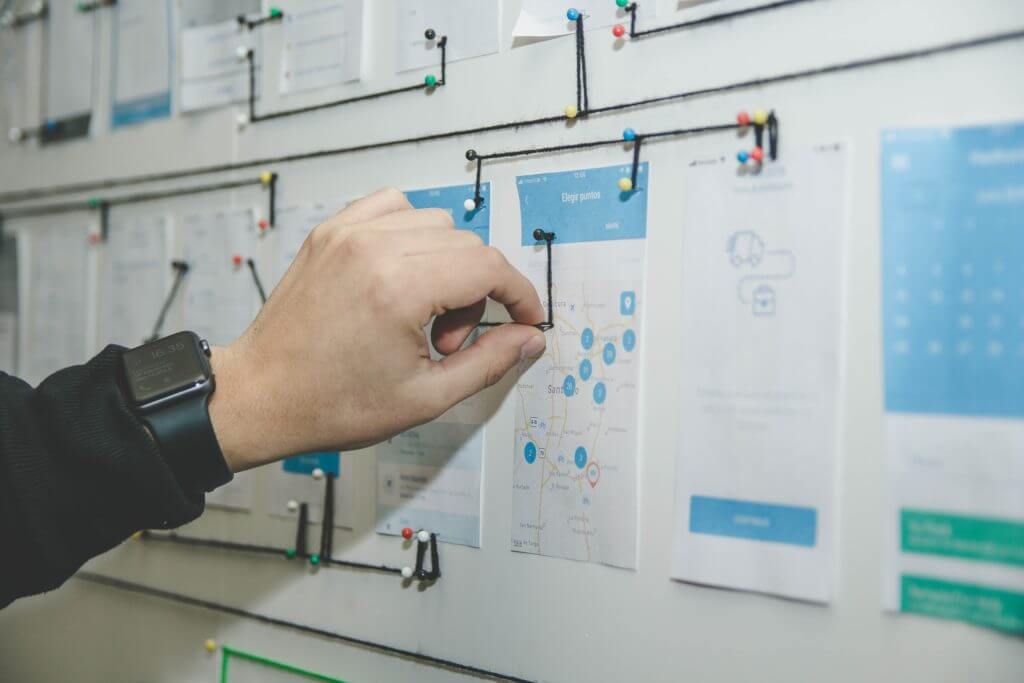 While business text messaging is most commonly used by customer service teams, it's a powerful tool for any department within a company. 
In fact, as more companies start using business SMS, we're starting to see a shift in how professionals do business. Teams that adopt business text messaging are creating more efficient workflows and, consequently, reaping benefits like higher customer satisfaction, higher lead conversion rates, and closer business relationships. 
Let's explore how business text messaging has transformed workflows across the board, from customer service teams to business development. 
Business Text Messaging Has Expedited the Resolution Process for Customer Service
Departments
Text-based customer service teams focus their efforts on business SMS, though they do usually offer email and voice-based capabilities. SMS customer service teams use call deflection strategies to triage the majority of customer tickets; simple tickets are quickly resolved via SMS, while highly complex tickets are initially addressed through SMS then moved to phone calls or emails. 
Because business SMS has a fast response time of 90 seconds, agents can chat with customers and resolve tickets within minutes. As an added bonus, customer service departments can automate everything from after-hours responses to resolution follow-ups. For some teams, this has lowered the amount of time they spend on simple tasks by 25%. 
Business Text Messaging Has Simplified Operations for Dispatch Teams
Dispatch and operations SMS is a critical tool for any business that relies on its deliveries or in-field services for revenue, like a home services company or subscription company. Dispatch teams use business SMS to coordinate deliveries with field staff, manage service teams, and transmit customer information to staff in cases of in-field challenges.
Because most contractors and customers already text on a daily basis—not to mention texting's 98% open rate—dispatch teams can almost guarantee that timely information will be read in near real-time. 
Business Text Messaging Has Modernized Lead Management for Sales Teams
Given that 90% of leads would prefer to be texted than called, business SMS has become a popular way for sales teams to reach their leads. SMS is being used to answer lead queries, nurture leads after initial contact, and help warm leads proceed through the sales funnel. With advanced features like SMS drip campaigns, salespeople can let SMS messages work their magic without having to press "send" before each message.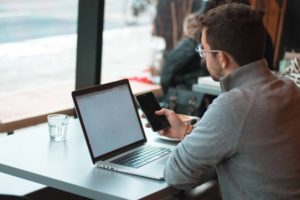 Savvy sales teams have taken advantage of key SMS integrations, too. A Salesforce SMS integration, for example, can automatically create a new contact in Salesforce when a new lead texts in. If a lead's custom information is adjusted in Salesforce at a later time, the business SMS platform will automatically update or add that information as well. 

Business Text Messaging Has Streamlined Audience Engagement For Marketing Teams
SMS marketing is a useful tool for marketing departments, too. As long as marketers are sending customers content that offers true value, SMS is a great way to stay in contact and cultivate positive customer relationships. Marketing teams can send industry-related tips, company updates, and other relevant communications to keep their customers engaged. Marketers can easily segment leads into lists, then send lists personalized messages in a single click. They simply select or create a template and click send. Business text messaging platforms then use merge tokens to draw data from each list member's custom fields, adding personalized information to each outgoing text.
Savvy marketing teams even use SMS marketing in tandem with email marketing to boost their campaigns and make sure their messages hit home. To ensure their SMS strategies are working—or to compare SMS to email—marketers can check automatically recorded metrics, like subscription rates and customer response rates.
Business Text Messaging Has Amplified Candidate Outreach for Recruiting Teams
Given the tight job market, most candidates today are passive, meaning they're not actively looking for new jobs. Often, they're already working with multiple recruiters. However, that doesn't mean they're not interested in hearing about new opportunities. To recruit passive candidates, recruiting teams have started offering SMS recruiting services. Candidates who sign up for SMS recruiting programs receive regular updates about relevant listings, and can quickly text recruiters if a particular role piques their interest. 
Because SMS is such a convenient channel, recruiters are seeing more and more candidate interest. Some recruiting teams even begin the interview process through SMS—and, should the interview be successful, onboarding. 
Business Text Messaging Has Refreshed Partner Relations for Business Development Teams
Professionals love to text. It's a fast, easy, and convenient channel. While it might not have been appropriate to text until recently, business SMS has changed the game. Business SMS is particularly helpful for business development teams, which prioritize building personal connections with company partners and investors. 
With a business text messaging platform, all messages are recorded, so that business development professionals don't need to worry about copying important conversation details for the record. Team members can simply text their contacts from their business SMS app, and all details will be recorded in a shared inbox, accessible by permissioned team members.
Want to see how your team performs with the help of business SMS? Try our platform for free.