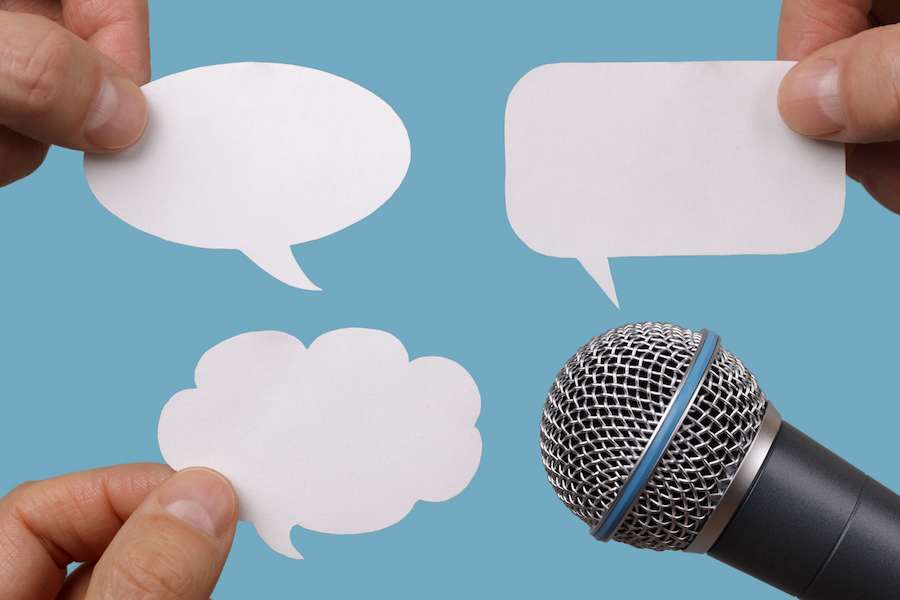 There are a lot of messaging services at your fingertips, each of them offering its own benefits. Certain services work better for certain messaging strategies.
For example, customers today expect businesses to make personalized recommendations and provide fast service. As a result, more businesses are looking for ways to have personalized, in-the-moment conversations with customers. The answering strategy to this need is called conversational support.
But with so many messaging channels out there, which will help your conversational support strategy succeed? Let's explore your options. 
What Is Conversational Support, and Why Do Messaging Channels Matter?
Conversational support focuses on person-to-person conversations between live agents and customers. Its short-term goal is to give customers a delightful experience while answering their questions and to help them get the most out of their products. Its long-term goal is to build lasting customer relationships. 
The strategy emphasizes the importance of fast, convenient, and personalized chats—which is why it's primarily a messaging-based strategy. Messaging channels are all fast and convenient for customers. With help from an SMS platform, you can easily personalize messages. 
So what messaging channels work the best for the strategy? Which should you encourage customers to reach out through? Here are the six messaging channels that will help you connect with customers conversationally: 
Channel #1:
Text Messaging
You absolutely need to let customers message you through text messaging, or SMS. Conversational support is all about letting customers reach out through the channels most convenient for them—and most of them text. That's why texts have a 98% open rate. Plus, you have to be able to send onboarding tips, maintenance reminders, and other proactive support messages. SMS is one of the few channels that allows you to reach out to opted-in customers first. (With certain other channels, you have to wait for customers to message in with a query before reaching out to them.)
Pro tip: Conversational support encourages responsiveness. Set up an auto reply in your business SMS platform that lets customers know when they'll hear from an agent. You can use the same auto reply for all of your messaging channels. 
Channel #2: WhatsApp
WhatsApp is similar to SMS, and just as important to conversational support. It's popular, having amassed 2 billion users globally as of February 2020. That makes it more likely that customers will reach out for support through it if they need to. The channel also offers follow-up capabilities; you can send approved follow-up templates to opted-in users who haven't replied to you in at least 24 hours. This means you can send your critical conversational support notifications and reminders.  
Pro tip: On your WhatsApp page, let customers know they can message your support team for personalized recommendations. For example, an entertainment company might recommend a Friday night movie based on a person's favorites.
Channel #3: Google's Business Messages
Google's Business Messages helps you encourage customers to reach out with their support questions. It allows them to send messages right through their Google Maps and Google search results. That means Google's one billion users can easily reach you as soon as they have product questions—and convenience is a central tenet of conversational support.
Pro tip: You may only follow up through Google's Business Messages if users don't delete their chats after finishing conversations. At the end of chats, consider asking customers to opt in to your SMS services so you can send them important support-related notifications. 
Channel #4: Apple Messages for Business
Apple Messages for Business (formerly Apple Business Chat) is similar to Google's Business Messages in a lot of ways. Customers can reach out right from their iPhones, Macs, or Apple Watches. That means those of your customers who own one of Apple's 1.4 billion active devices can connect with you easily. Since they can access messaging from portable devices like their Watches, they can even ask their support questions on the go.  
Pro tip: You can't follow up with customers once they end Messages for Business conversations. Be sure to ask customers whether you can help with any other support issues before they sign off. This is also another opportunity to ask whether they'd like to sign up for your SMS services. 
Channel #5: Facebook Messenger 
Facebook Messenger has 1.3 billion users, and chances are that some of those users are prospective and current customers with questions for your team. The channel offers a few benefits that make it necessary for conversational support. First, offering the channel makes communication easy for those customers who live on Facebook. Most importantly, unlike some of the other messaging channels, Facebook allows you to send one relevant follow-up message after chats have been over for 24 hours. You can use this follow-up to ensure customers don't have additional questions. 
Pro tip: Encourage more customers to write in with support messages by publicizing your support option on your Facebook Page. This can encourage more customers to feel comfortable reaching out! 
Channel #6: Instagram Messaging
The majority of Instagram users (81%) say they use Instagram to research products and services. It's important to offer these users the opportunity to message you through Instagram Messaging in case they have any questions about your brand. After all, it's a high-engagement channel with up to a 7% interaction rate. Customers who frequently use the channel may feel comfortable asking their support questions through it. 
Pro tip: Use your business SMS platform's reporting capabilities to determine which channels most customer messages are coming through. You can decide whether to focus more attention on certain channels over others as you review the results. 
Want to learn more about conversational support? Download our conversational support guide.