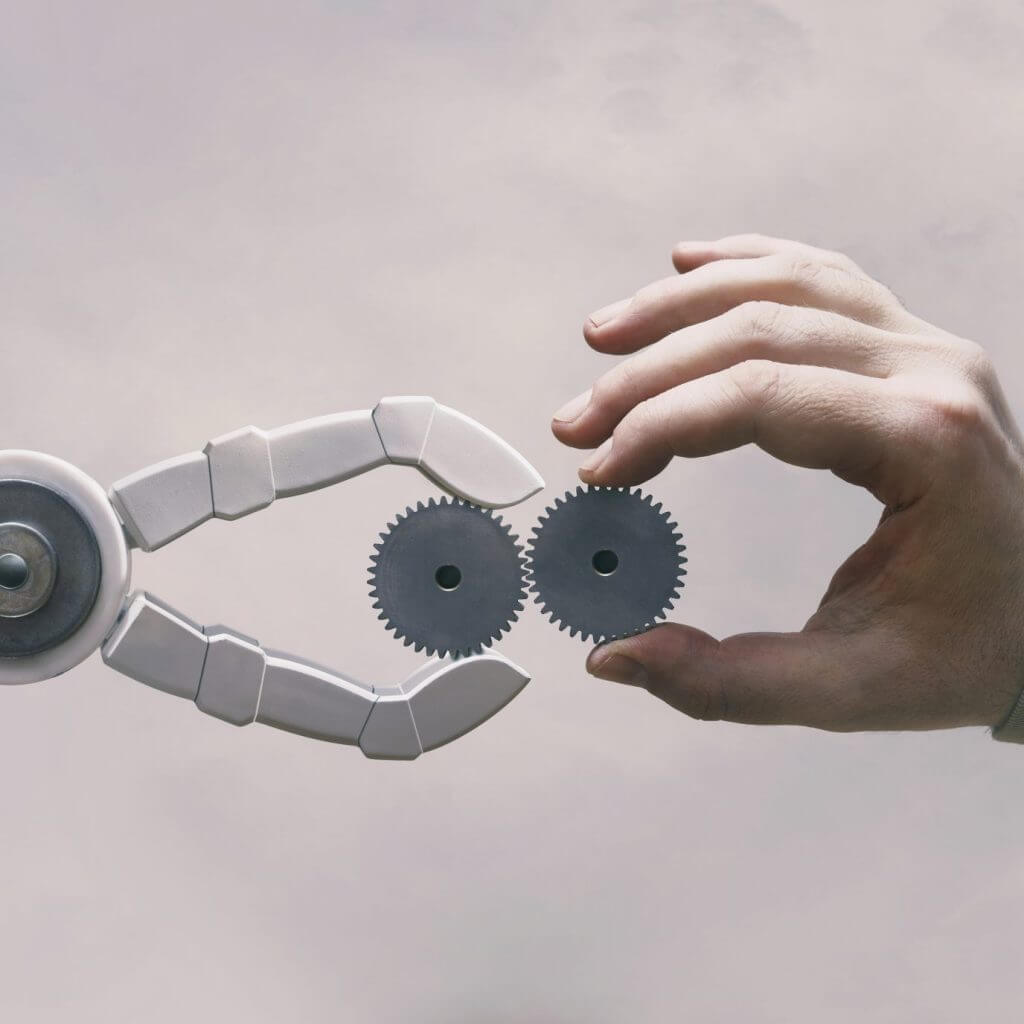 If customers can message you through their favorite channels, they're more likely to do so—especially if you're responsive no matter which channel they choose. But how can you answer customers as quickly as possible? Automated replies. 
Use Cases for Automated Replies
After-hours and during-hours replies help reassure leads and customers that your team will process their requests, even if it might take a few minutes (or hours). You can also create auto replies to frequently asked questions, like queries for business hours or your returns process.
Setting Up Automated Replies
Automated replies are easy to set up through your business text messaging platform. First, you'll choose a trigger time or keyword. Then, you'll select a templated message that sends when your business SMS platform detects that trigger. Automated replies work with any of your integrated messaging channels, from Apple Messages for Business to Facebook Messenger. 
But today's most popular and powerful business messaging channels have slightly different guidelines for their automated replies. Read on to discover the distinctions between them. 
Want an in-depth look at setting up automations to streamline your workfows? Read our ebook Automated Text Messaging: The Complete Guide
Get the guide
Automated Replies with Apple Messages for Business
Apple Messages for Business (formerly Apple Business Chat) was built specifically for businesses. Your customers can start chats from Maps, Search, or Siri. You can brand the channel with your logo, so customers always know which company they're chatting with. You can also implement advanced tools to simplify appointment scheduling and in-channel purchasing. 
But Apple has strict rules for automated replies. You must:
Identify automated replies

. When you send an automated message, you must include a disclaimer. For example, your template might say, "Hi! I'm an automated agent. How can I help you out today?"

Allow customers to switch to live agents

. Your customers must be able to connect with live agents when they message the word "help." You can set up your business SMS platform to route these messages to your

shared inbox

(where you or team members can reply) or send an after-hours message.

Seamlessly transition when your automated reply can't respond to requests

. If your automated reply can't process a request, you must route your customer to a live agent. Send a message like, "I'm not sure, so I'm routing you to a live agent! One minute, please."
By following these guidelines, you'll comply with Apple's requirements—and offer customers a top-notch messaging experience. 
Automated Replies with Google's Business Messages
Google's Business Messages is similar to Apple Messages for Business in a few ways. There are a few key differences, however. Your customers can message in from Google Maps or Search. You can brand your channel with both a logo and also brand colors. Like Apple Messages for Business, Google's Business Messages offers simple appointment scheduling, product selection, and link previews. 
Google's Business Messages guidelines for automated replies are similar to Apple's, too. You have to:
Specify automated replies

. Google automatically marks automated replies with a small robot icon. Your team is also expected to identify automated replies. For example, a reply to an FAQ might say, "This is an automated reply. Our hours are from 9-5, Monday through Friday. Can I offer any more help?"
Create a during-hours and after-hours auto reply

.

When

creating your automated agent for Google's Business Messages,

you can define your business hours.

Google will use those hours to display one of two different messages when a customer begins a conversation. The first, sent during business hours, will

prompt the user to ask a question. The other message will be used after hours and will direct the customer to leverage another channel, such as phone or email. 
Consider specifying automated reply avatars

. You can specify display names and avatars for your auto replies. This helps customers understand who they're talking to. Consider creating a branded avatar that looks friendly, but informs customers that they're receiving an automated response. 
It's important to Google that you let customers know when they're receiving automated replies. Plus, it's a great way to provide the kind of transparency that helps customers build trust in your brand. 
Automated Replies with Facebook Messenger
Facebook Messenger lets customers connect with your brand from your Facebook Page. It's a relatively casual channel, allowing customers to feel like they're chatting with local acquaintances, not formal business people. The channel does allow you to customize your logo, so customers know who they're chatting with at all times. 
Facebook Messenger's rules for automated replies are slightly different from both Apple Messages for Business and Google's Business Messages. You have to:
Send a reply, whether it be automated or otherwise, within 24 hours

. Because you can't be sure that you will always be available to reply to each question that quickly, you should set up an auto reply for every incoming message. It can, of course, change based on time of day and incoming keyword. 

Automate only a single follow-up message

. With

most

business SMS

apps

, you can send customers a series of follow-ups once their initial queries are solved. With Facebook Messenger, you may only send one follow-up message, so keep that in mind if you choose to automate any follow-ups. It must be sent within a year of the initial conversation's close. 
Facebook Messenger's rules help your team send timely and valuable content to customers, building trust and interest in your brand. 
With a good grasp on the requirements for your business messaging platform of choice, you'll be ready to automate your messages and provide customers with the fastest response times. 
Want to learn more about building text automations to expedite every area of your business? Read our ebook Automated Text Messaging: The Complete Guide.