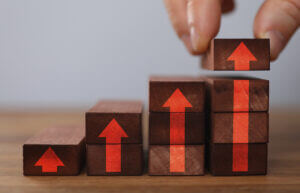 There's a good chance business SMS helped your company this year. It may have sped up your response rates, boosted your customer satisfaction, or increased conversions. (Or all of the above!) But that doesn't mean you can't improve your SMS strategy even further.
There are a few ways you can level up your SMS strategy for the new year. Like with any of your business communications channels, you should recheck your workflows for efficiencies, refocus your content campaigns, and replace outdated SMS strategies. 
Let's dive in.
Ensure Your Workflows are Streamlined
Business SMS platforms offer features that help your team organize and complete day-to-day tasks. As you review your team's platform use for the new year, ensure everyone is also using the tools that can help streamline these workflows. 
For the new year, ensure your team is using:
Omnichannel messaging

. If you integrate your business SMS platform with other messaging channels, your

shared inbox

will accept messages from all of them. With omnichannel messaging, your teams can manage all incoming customer queries in one place. For example, you can integrate your business SMS platform with WhatsApp, Facebook Messenger, Apple Business Chat, and Google's Business Messages.

Omnichannel CRM

integrations

. At the very least, your team should be using a CRM integration. A CRM integration allows your business SMS platform and CRM to sync data continuously, so your team members don't have to manually update data across the two platforms. For example, you can have contacts sync so you always have up-to-date phone numbers and custom fields. 

Automations

and SMS Workflows

. Automations allow your team to hand over simple workflows to your business SMS platform. All you need to do is identity triggers, then set actions for your platform to complete. For example, you can set up a platform to send a confirmation text as soon as an order is logged in your point of sale (PoS) system. 
Focus on Conversational Customer Engagement Campaigns
There's a good chance your team is already using business SMS to provide customer service, which is great. There's no easier (or more convenient) way to answer customers than through texts. But business SMS can do a lot more than help you reply to customers. 
Conversational customer engagement is an emerging and increasingly popular strategy. It centers around sending interactive content to customers, encouraging them to continue or start chats. SMS's casual, convenient reputation makes it the perfect channel for conversational customer engagement. 
In the new year, try using tools like SMS drip campaigns to regularly send your leads and customers:
One-on-one check-ins regarding past purchases or queries

Feedback requests on past customer experiences

Polls on upcoming products or services
This kind of content starts interactions between your team members and customers. Ultimately, conversational customer engagement helps your business build customer loyalty and satisfaction.  
Replace SMS Marketing Strategies with Conversational Marketing
SMS marketing is a tempting strategy. After all, SMS has a high open rate of 98%, which almost guarantees that leads will see your content. But SMS marketing is also one of the fastest ways to increase unsubscription rates (which is not something that you want). 
Businesses have far more success with conversational marketing SMS strategies. Conversational marketing focuses on sending content that invites leads to reply and interact with your brand. If leads start conversations (or at least appreciate your valuable content) they'll be more likely to build a relationship with your brand and make purchases in the future.  
Consider sending your leads content like: 
Invitations to one-on-one chats with professionals (e.g., stylists or coaches)

Information about a gift concierge service (or a similar service for your brand)

Product tips 
Conversational marketing content will help your teams get connected with leads, have authentic chats about their needs, and, ultimately, recommend the products or services that they'll most enjoy.
Want to learn more about crafting a successful SMS strategy for the new year? Check out our blog.