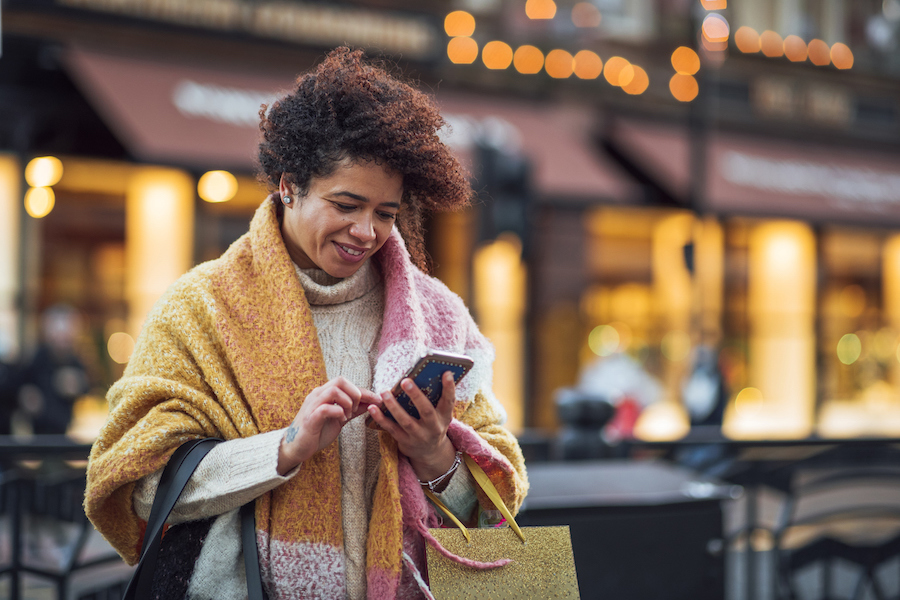 2021's holiday shopping season is off to a challenging start. Your business may be dealing with supply chain and staffing shortages—and your customers are still facing the uncertainty of shopping during the COVID-19 pandemic. If you can make the shopping experience a little easier for your customers, you can win their trust and increase their satisfaction. Allowing them to shop and communicate through the channels they feel comfortable with is a great place to start.
In this article, we'll explore five ways to streamline another unprecedented holiday shopping season for your customers.
Make Your Health and Safety Guidelines Clear
No two stores are operating exactly the same way right now. Stores have different requirements about masks, social distancing, and more. Some have reduced hours while others have opened up new services, like online shopping. Everyone's operations are changing regularly as the CDC comes out with new information and states and cities adjust mandates.
This kind of uncertainty can be confusing for customers, making them feel unsure about whether they want to visit your store or not. Share your health and safety guidelines with customers to cut down on confusion.
Be sure to:
Post your holiday operational guidelines on your social media and website
Send holiday health and safety guidelines to email and SMS newsletter lists
Display health and safety rules outside your establishment
The clearer your health and safety guidelines are to customers, the more confident they will feel when deciding to shop in your store.
Enable Hybrid Shopping Experiences
Some customers feel comfortable with in-store holiday shopping this year. Some do not. And some would like to peek at your store's holiday decorations—but aren't quite ready to spend an hour in-store picking out presents.
Welcome guests of varying comfort levels by enabling hybrid shopping experiences that speak to everyone's needs.
Consider offering customers the options to:
Buy online and pick up in-store
Buy online and access curbside pickup
Shop in-store (or come in for an event) and have a delivery made to their house
Offering multiple options for shopping makes customers with different safety needs feel comfortable shopping with you—increasing the chances they'll decide to purchase holiday gifts from your business.
Offer In-Store Services via Online Channels
Customers aren't going to do their holiday shopping in stores quite as frequently as they did before COVID-19. Online sales are expected to dominate the holiday season. But now that we've been in the pandemic for over a year, customers expect you to offer in-store services in other, more inventive ways. That way, they can experience the same holiday atmosphere from a safe distance.
For the holidays, customers may be expecting you to offer services like:
Providing traditionally in-store services through online channels is an easy way to give wary customers the full holiday shopping experience.
Inform Customers About Last-Minute Changes
Customers know by now to expect frequent changes from stores updating policies, but they can still be surprising and unsettling for them if they learn about them when they're standing in front of your store. You need a way to connect with on-the-go customers. Most customers have email accounts, but they don't open all of their emails. Web banners on your website are hard to miss, but long-time customers might feel like they don't need to check your website often. SMS offers benefits from both channels.
SMS is convenient and highly preferred by customers. It's the best way to connect with the majority of your customers quickly because:
Encourage customers to sign up for your SMS list so you can send them last-minute updates in real time. This is the most effective and fastest way to keep customers updated on unavoidable changes. Frequently updating customers can prevent them from making unnecessary trips when your store is closed or from showing up without proper expectations of your service.
Let Customers Ask Questions through Convenient Channels
Uncertainty is the key theme for this winter. This is especially true this year, when customers are most likely to find that their favorite products are out of stock. They probably have questions. Make it as easy as possible for them to get answers to these questions by allowing them to connect with you through convenient channels that allow them to get real-time answers.
For example, you'll want to allow them to connect with your team through:
This may seem like a lot of channels for your team to manage, but it's important to meet customers where they are in order to streamline their shopping experience. There are certain tools that can tie all of these channels together, making it easier on your team. For example, a business texting service can integrate with all of the above channels and centralize incoming customer messages to a single shared inbox.
Making the Best of an Unprecedented Holiday Shopping Season
This holiday shopping season is going to be different than years before, which might throw customers off. But with help from these tips, you should be able to streamline their experience—and offer them the sense of peace that should come with the holiday season.
Find more holiday shopping management ideas on our blog.