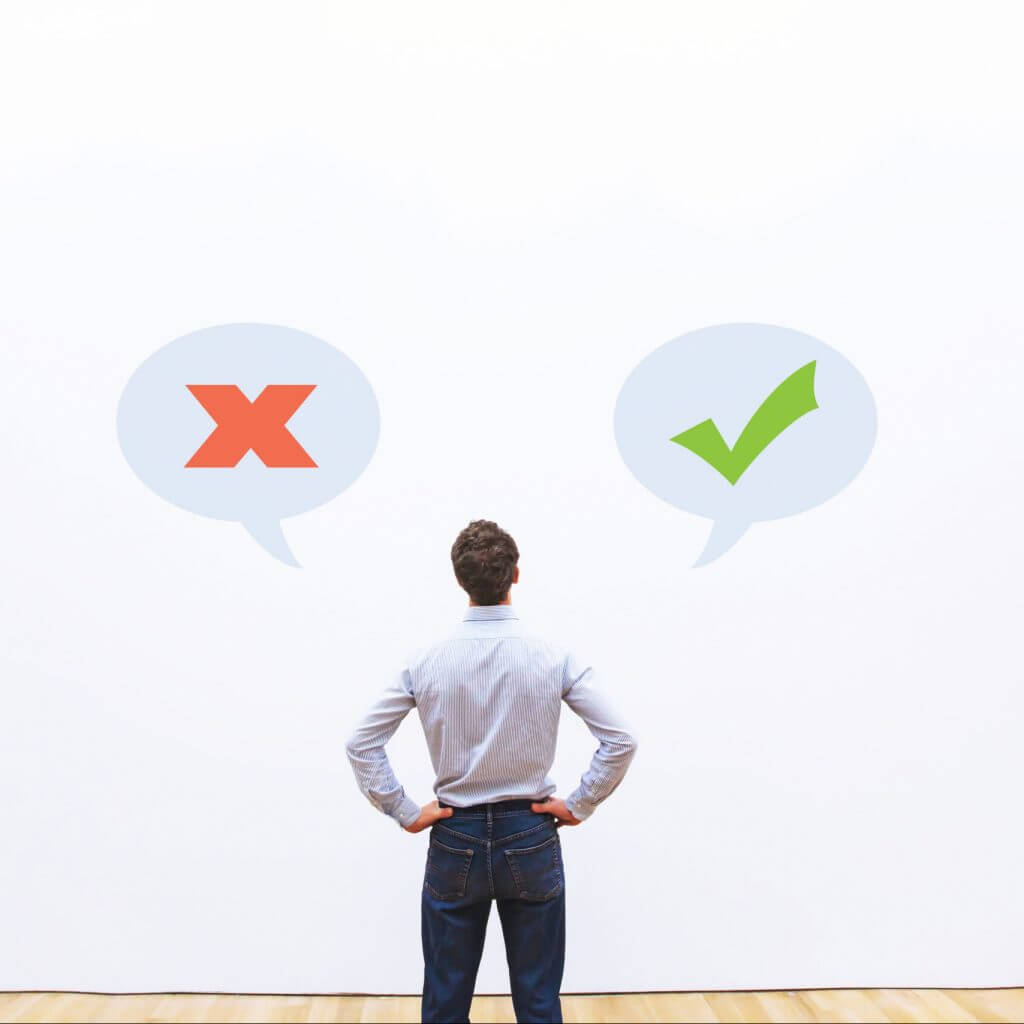 More teams using business texting services are turning to conversational customer engagement. It's a popular strategy that harnesses the power of person-to-person messaging to build strong relationships between businesses and their customers. 
Conversational customer engagement is far more personal than chatbots, and if done right, it can be just as quick. Customers also respond incredibly well to this approach, meaning that it can increase the volume of texts that your team receives. 
If you're just starting out, best practices for conversational customer engagement can take some getting used to. To help you understand the strategy a little bit better, we've rounded up a list of 10 dos and don'ts for conversational customer engagement. Let's dive in. 
Do: Answer Customers Quickly
Customers expect fast replies when they message their friends and family, and they expect the same of your team. In fact, waiting more than 20 minutes to reply can be seen as rude. Expedite your response speed with help from a few key efficiency tools. Integrate your different messaging channels using a shared inbox so your team can answer all incoming customer queries in a central hub. Use templates with custom fields to speed up replies to FAQs. And don't forget to set up after-hours and during-hours auto replies so customers know when to expect your teams' response. 
Don't: Use Chatbots Alone to Speed Up Replies
You may consider directing some or all of your incoming customer messages to a chatbot. While it's okay to use chatbots for the beginnings of conversations, you want your customers to make connections with your human team members, not your bots. After all, person-to-person chats are the foundation of conversational customer engagement. Use chatbots to greet customers and gather basic information instead. 
Do: Encourage Customers To Text In
Conversational customer engagement is all about human interactions. However, you need to let your customers know that this is an option so they will start texting in. Publicize your business text messaging number and other entry points (i.e., Facebook Messenger, Apple Business Chat, Google's Business Messages, etc.) on your website and social media pages. In addition, when your team sends outbound texts to customers, include a clear CTA that asks customers to reply. 
Don't: Focus On Outbound Content
There is a place in conversational customer engagement for outbound content. We encourage teams to text customers with follow-ups, feedback requests, and polls. These outbound texts can help you engage your customers in a conversation. However, conversational customer engagement focuses on inbound content. Prioritize answering incoming customer texts as opposed to sending your own content. 
Do: Text In a Natural Tone
Conversational customer engagement is all about making authentic connections between your team and your customers. Instead of using a stiff, formal tone in texts, be sure to use everyday language. Imagine that you're texting a new neighbor: use short, clear sentences and the occasional exclamation point. If your company culture permits it, you can add emojis and GIFs to emphasize key points. 
Don't: Lose Your Professionalism
Texting in a casual, authentic tone doesn't mean you can't be professional. Wondering how to engage customers in conversation that's casual and professional? Ensure that each message you send is polite and enthusiastic. Don't forget to check each sentence for proper grammar, sentence structure, and brand continuity. 
Do: Follow Up with Customers
While conversational customer engagement focuses on inbound content, there's one kind of outbound content you should prioritize: customer follow–ups. Be sure to circle back with customers after delivering their orders or a few days after resolving their tickets. This is a great way to ensure they know your team is looking out for them—even when they don't reach out with a problem first. 
Don't: Send Follow-Up Coupons or Deals
Customers who sign up for your SMS services are looking for authentic connections with your team—not sales content. Don't send coupons or sale information to customers when you follow up with them. Only send this kind of sales content if they explicitly ask for it. Otherwise, they may consider it spam, and unsubscribe from your SMS services. It also runs the risk of devaluing your brand; if customers aren't asking to pay less, there's no need to give them discounts.
Do: Use Automations
Conversational customer engagement is a strategy made for person-to-person messaging, but when you have an influx of texts, you need to be able to manage them at scale. Automations can take care of your team's simple, repetitive tasks so you can focus on connecting with customers. Advanced business SMS platforms make it easy to set up automated order notifications, opt-in confirmations, seasonal content, and the follow-ups we mentioned above.  
Don't: Use Only Business Text Messaging
Business text messaging is a powerful channel. However, your customers use a lot of different messaging services in addition to native SMS. Ensure you allow customers to reach out to your team through these other channels, offering entry points wherever customers might seek assistance. Must-have messaging services include Google's Business Messages, Apple Business Chat, Facebook Messenger, and WhatsApp.
Have questions about best practices for conversational customer engagement? Ask our team.