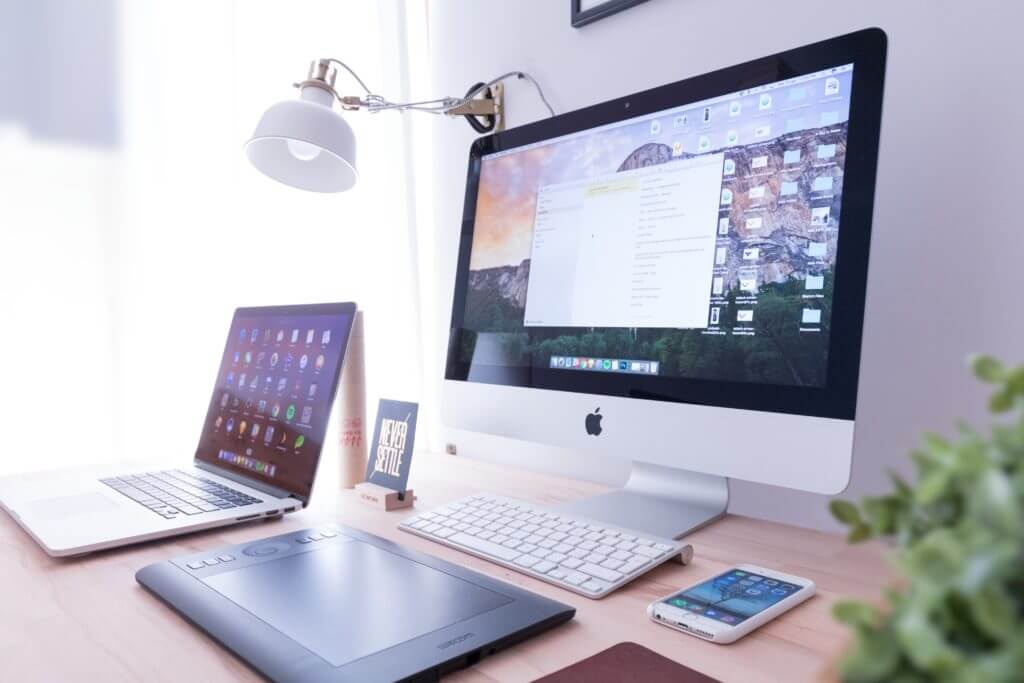 Every business serious about delivering top-notch customer service aims to provide what they call an omnichannel messaging experience. However, offering omnichannel messaging isn't an easy task. In fact, according to a recent report, delivering an omnichannel communication experience was ranked as the second biggest challenge businesses face in their contact centers. In a lot of cases, one of the reasons omnichannel strategies fail is because businesses don't know about the difference between omnichannel and multichannel messaging. 
Learning how to distinguish between omnichannel vs. multichannel messaging can help businesses course-correct and create a strategy that works. While the two strategies are similar, their differences make all the difference. 
Read on to learn about omnichannel vs. multichannel messaging—and how to ensure that you're offering the superior option. 
Want to learn more about engaging with customers on their favorite channels? Check out our Omnichannel Messaging Guide.
Get the Guide
Omnichannel Messaging: Connected and Seamless
Businesses that offer omnichannel messaging to their customers provide many options for communications, such as email, SMS, web chat, and voice. They regularly add new, popular communication channels to ensure that customers who prefer those apps can easily reach them. With omnichannel messaging, each of these channels is integrated or unified in customer contact records. 
Integrated messaging channels empower agents to switch between channels from a single interface and access customer data from each channel. In essence, this seamlessness is the greatest strength of omnichannel messaging. 
Multichannel Messaging: Multiple Points of Contact  
Businesses that offer multichannel messaging also allow their customers to contact them through many different channels. However, with multichannel messaging, these channels aren't necessarily integrated or connected. 
Omnichannel vs. Multichannel Messaging: the Difference
Ultimately, the main difference between omnichannel and multichannel messaging is the seamless nature of omnichannel messaging for employees. In addition to offering multiple contact points for customers, omnichannel messaging also features:
Comprehensive integrations between customer-facing channels (e.g., Facebook Messenger and a text messaging platform)

Comprehensive integrations between customer-facing channels and internal channels (e.g., Slack and a text messaging platform)

A single interface for easy toggling between channels 
When it comes to omnichannel vs. multichannel messaging, the additional internal features of omnichannel messaging bring the benefits that make omnichannel messaging so popular with customers.
Why Customers Prefer
Omnichannel vs. Multichannel
Messaging
Multichannel messaging is convenient for customers because it allows them to connect with businesses however they wish. However, when they do begin chats with agents, their service is not always as tailored as it should be. For example, if a customer usually uses Facebook Messenger to connect with a business, but this time he or she texts in, the agent assigned to the customer may not be able to quickly pull up the information from a prior conversation. If the customer wants to address an ongoing problem, the customer will have to explain it all over again.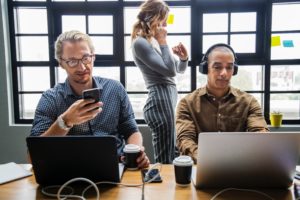 With omnichannel messaging, a customer who usually connects with a business through Facebook Messenger can text in and immediately receive a personalized message from an agent with key custom information, like his or her name and past purchase information. An example of an omnichannel-enabled message looks like:
Hi James! Good to hear from you. Are you looking for an update on your return from 8/22, or do you have a new question for us? —Samantha
Omnichannel messaging helps make customers feel as though they are receiving VIP treatment on a daily basis. It's no wonder they prefer omnichannel vs. multichannel messaging.
How to Achieve Omnichannel Messaging
Implementing an omnichannel messaging strategy can seem daunting—especially once you know about everything that goes into it. But with the help of certain tools like a business SMS platform, the process is easier. When looking to build out your omnichannel messaging center, you'll need to search for a central communication channel that:
Integrates with other customer-facing channels. When choosing the platforms that you'll use, make sure each natively integrates with multiple channels, such as SMS, Facebook Messenger, Apple Business Chat, WhatsApp, and Line. 
Integrates with internal-facing apps. If your team relies on an internal messaging or organizational app, be sure that your apps can integrate with it as well. For example, your business SMS platform should integrate with Slack, allowing team members to start chats from within group messaging channels, and Salesforce or another CRM, allowing your customer data to automatically sync. 
Offer the ability to use a single interfaces. Your channels should allow your employees to work from a central user interface. For example, your business texting platform should provide a unified, shared inbox that includes messages from various channels. Ideally, they also allow you to open chats from within a platform like Zendesk or Salesforce Lightning.  
Provides extensive data. All of your channels should be able to provide extensive performance reports and customer response data. With access to this information, your teams can determine which channels are facilitating the fastest resolutions, which might need to work on their speed, and which are preferred by customers. Then, your teams can make adjustments to further improve your omnichannel strategy—increasing customer satisfaction in turn.
Want to learn more about engaging with customers across all popular messaging channels? Read our omnichannel messaging guide.